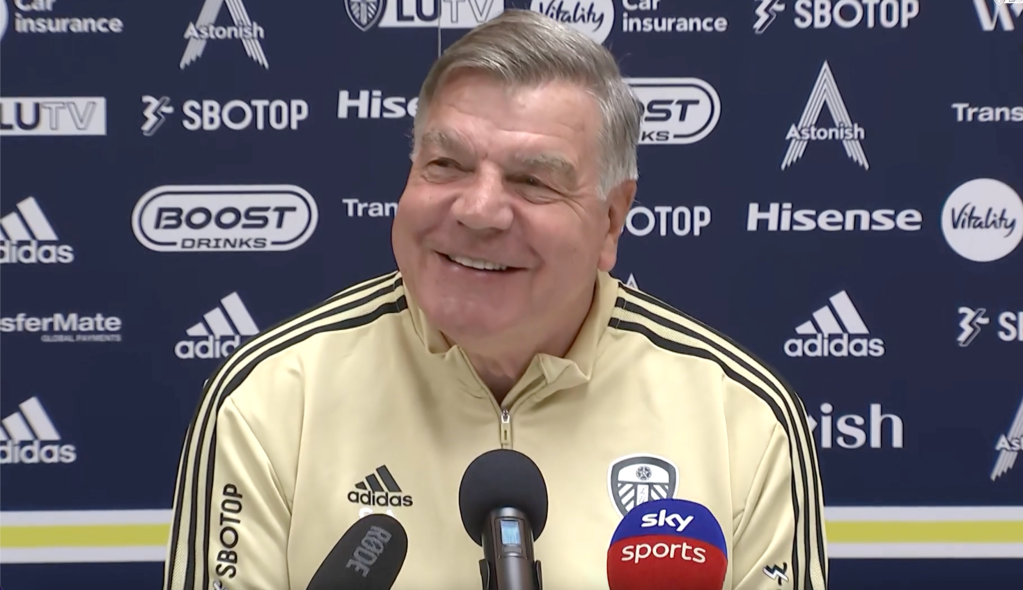 has revealed how he intends to stop sensation as he prepares for his first game as manager.
.
He has been tasked with keeping the club in the Premier League, with Leeds currently 17th in the table and only above the drop zone on goal difference.
It is one of the closest relegation fights in history, with four of the five bottom teams – namely Leicester, Leeds, Nottingham Forest and Everton – separated by just a point, while last-placed Southampton are only five points further behind.
Though he is regarded as a survival expert, having only been relegated once in his long career, it will be a very tough task for Allardyce who could not have asked for a more difficult debut game than City away on Saturday
The Citizens are top of the table and currently on an 19-game unbeaten run, winning 16 of those fixtures, with striker sensation Haaland in unstoppable form, having .
So far, the 22-year-old has scored 35 in the league and 51 across all competitions, and in his pre-match press conference on Friday, Allardyce was asked if he had any special plans to stop the Norway international.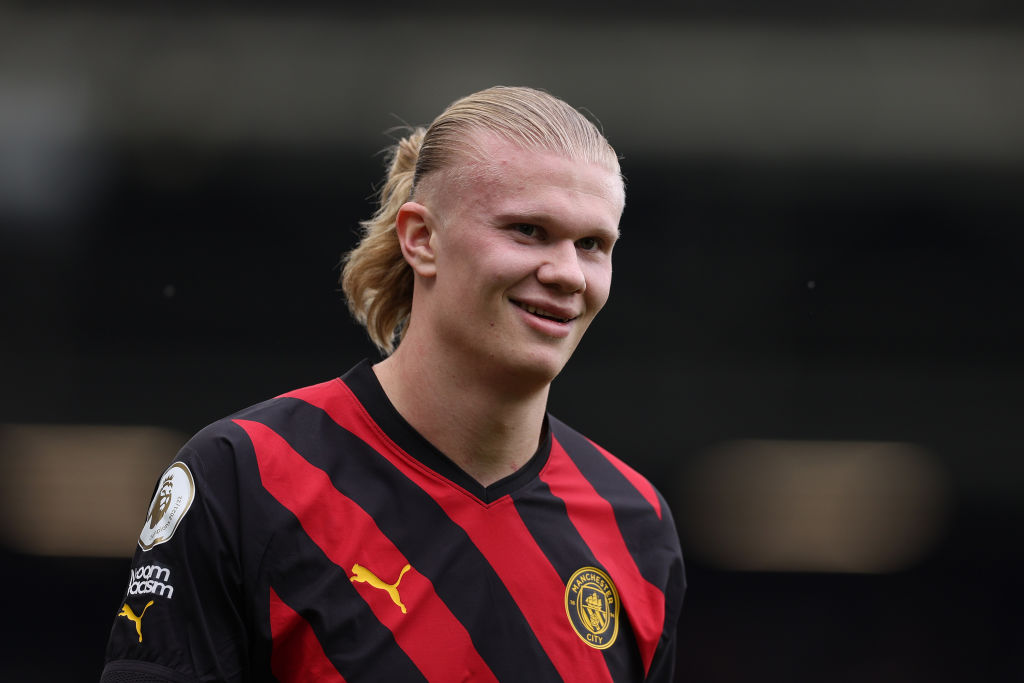 He replied: 'Supply. Stop the supply and stop the big man getting as many chances and then you limit his chances of scoring. Stop the supply but keeping an eye on him at all times particularly in the final third.
'I'm more interested in supply. If we can cut the supply down more first and then when he when it does come to him and we limit the amount of times the ball it does come to him, we'll have a better chance of dealing with it.
'Obviously the players who are there at the time, in close proximity, don't play with fear, play with a positive attitude. So do your job.
'If you can just stop him scoring a goal you don't need to do anything else in that game on Saturday, you don't need to contribute in any other way. Just stop him scoring and you will have had a fantastic game.
'I dealt with lots of centre-forwards like that when I played, they didn't quite score as many goals as that of course. But the big ones are all around like Joe Jordan here with no teeth in and Joe Royle players like that.
'I'm not sure I could mark him and when I played, I was the most physical player in the league. I think that you have to be strong enough to deal with him because he can use his bodyweight brilliantly as well as his talents and skills.'
, .
, 
 and .