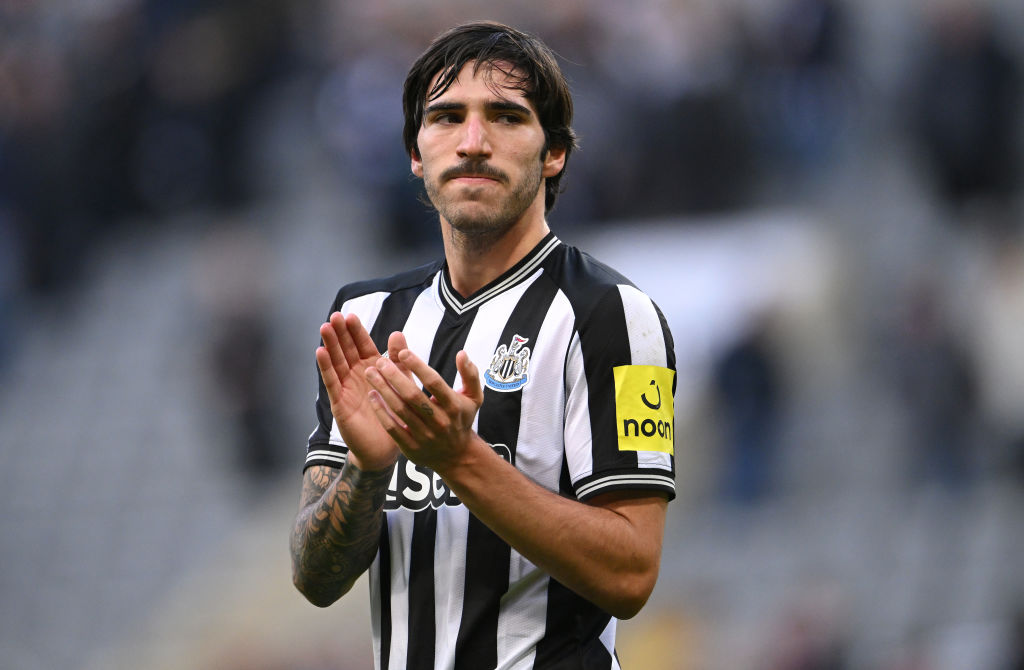 Sandro Tonali is set to be slapped with a 10-month ban from football with authorities ready to confirm his suspension for illegal betting, according to reports.
The star's lawyers have been in negotiations with prosecutors and the Italian Federation – with an agreement close – the have reported, after he allegedly .
Tonali, who joined 's side for £55m this summer, will be available for Newcastle's Champions League clash against Borussia Dortmund on Wednesday night and it is thought that the suspension could become effective on Thursday.
Should the 10-month ban begin on Thursday, Tonali would be set to miss the remainder of the current season for Newcastle as well as the early weeks of the 2024-25 campaign and he would also be ruled out of Euro 2024 for Italy.
Although he would be unable to feature until late August 2024, it is believed that Tonali will be free to train with the Newcastle team during his suspension.
Newcastle are said to be assessing all legal options and they are interested to learn if they are entitled to financial compensation over Tonali's ban.
The Premier League club have not yet commented on reports in Italy that there is a clause in his contract which means they do not have to pay him during the suspension.
Tonali is set to receive eight months of therapy during his ban and will take part in anti-gambling initiatives.
Former Arsenal star and current pundit Paul Merson, known for his own troubles with gambling, expressed his support for Tonali last week.
'Just want to wish Sandro Tonali all the best from this horrible addiction,' Merson said. '[I] hope FIFA and everyone else goes easy and to understand this is a illness.'