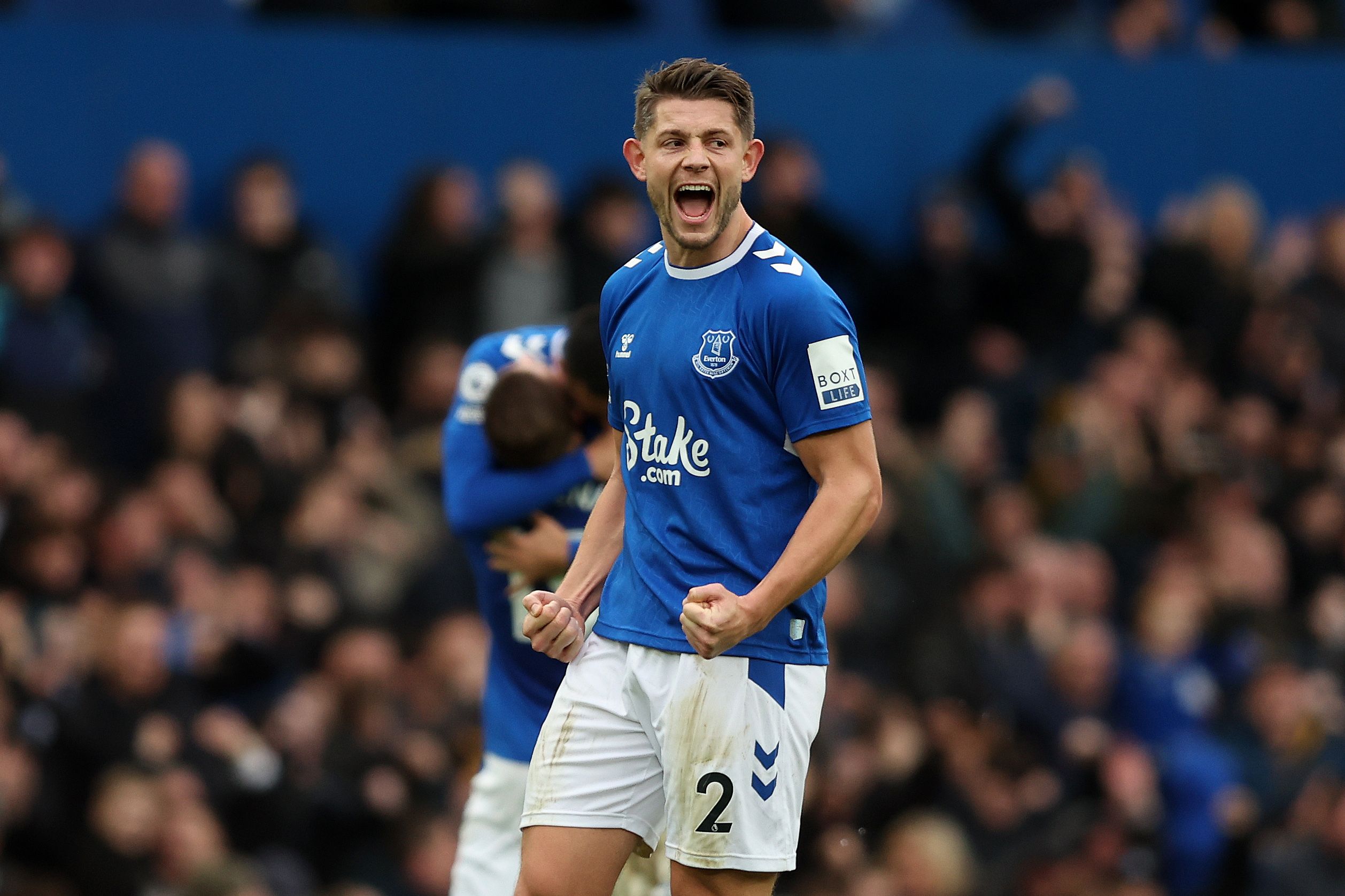 reignited the energy and tenacity missing for so long as won their first match since October but warned there is much more required to drag the club out of danger.
There was an echo of Walter Smith's 'Dogs of War' of the mid-1990s in the 1-0 victory over leaders Arsenal, a result built on midfield aggression, defensive commitment and finished by James Tarkowski's header on the hour.
But while victory was welcome, the new Toffees boss will not be blinded by one good result.
'A win was important, how quickly we got it, and a clean sheet is fantastic but come in Monday because you (the players) will be working,' Dyche said.
'My way of working is to embrace the past and build the future. The Everton teams of the 80s could be powerful and direct but they could play.
'Now we have to do a version of it in a modern style with analytics, recruitment, science and, of course, organisation.
'We have very good players here and I want to give them that platform and hopefully the freedom to then go on and play.'
Eddie Nketiah 'knows' Arsenal will beat Brentford and get Premier League title bid back on track after Everton defeat
'I'm a Marmite manager… not everyone wants you,' says Everton's Sean Dyche
, . ,  and .