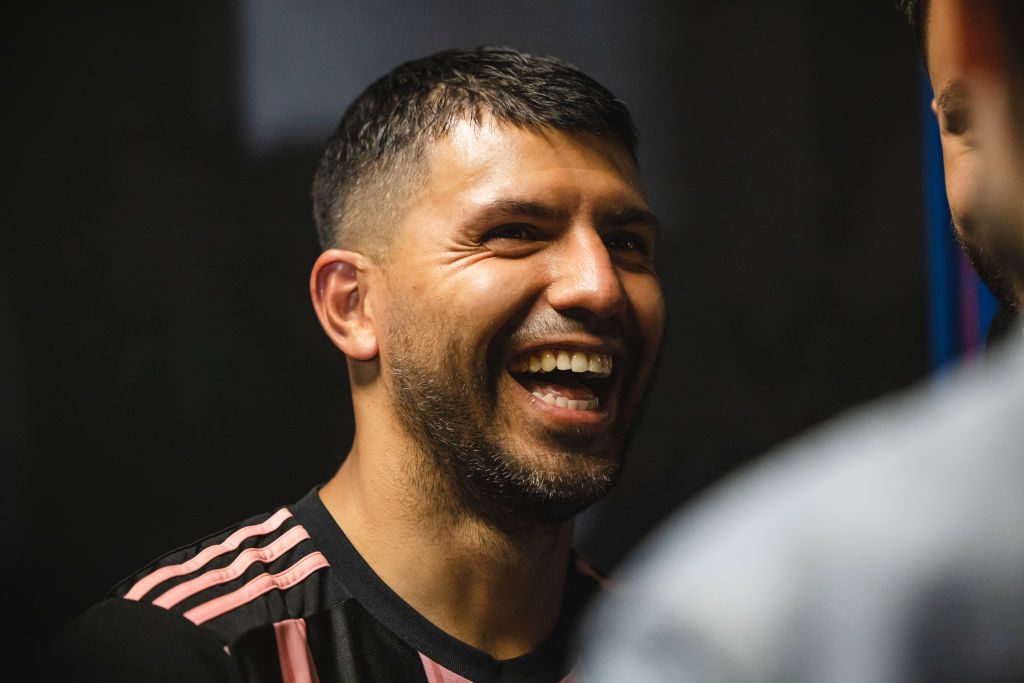 Sergio Aguero has warned Arsenal that the Premier League title race is not over and says there are three other teams who could still win it this season.
The Gunners are five points clear at the top of the table with a game in hand over Aguero's former club , who have won four of the last five titles and knocked Arsenal out of the on Friday.
are third – 11 points behind Arsenal – and 's side have lost just one game across their opening 20 top-flight fixtures this term.
, who look revitalised since the arrival of Dutch manager Erik ten Hag in the summer, occupy fourth and are on 39 points alongside Newcastle.
Mikel Arteta's side, who bottled a top-four finish last season after a late collapse to north London rivals Tottenham, are still due to take on champions City in the league twice before the season and also face a trip to Newcastle.
'As things stand, it's going to either Arsenal, City or United,' City legend Aguero told .
'Newcastle can't be discounted either, they played a great first half of the tournament.
'I wouldn't go [as far to say] that Man City aren't clicking. The Premier League is the most competitive league there is, and it's perfectly normal to see the top contenders get reinforcements and go back to their historical standards.
'It wouldn't be long for Arsenal or United to get back into the fold. The two of them suffered the aftermath of two very successful cycles – Arsene Wenger's and Alex Ferguson's – and now they've returned in force.
'City have won four out of the five last Premier Leagues. They're still in the fight, and that needs to be recognised. Prowling from the second position, ready to strike – anything can happen.
'Over the last few years, City have known how to keep on the pulse of the Premier League.
'We can't forget how our races with Liverpool over the last few years were decided by a razor-thin margin. City's experience on this will play a big part.
'As the leader, you can't shake off the feeling that there's a rival hot on your track, catching up to you.
'Arsenal's team is younger and will have to deal with that pressure.
'They are solid today, they are decided, but we'll have to watch until the final stretch.
'A good example is what happened to City in 2012, eight points below United, and we managed to lift up the trophy in the last leg.'