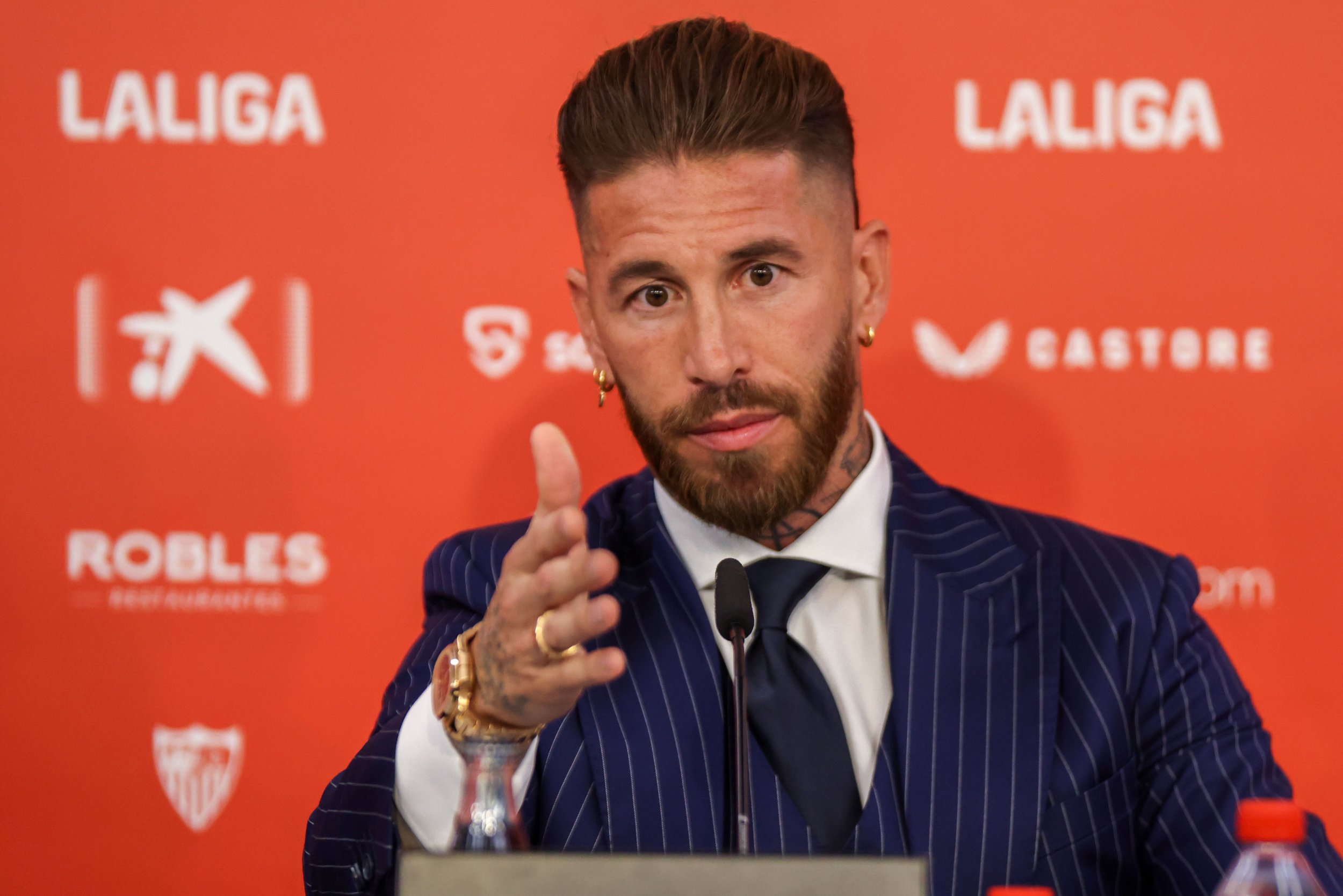 has called ' behaviour 'unacceptable' over his decision to kiss Jenni Hermoso without her consent during Spain's World Cup final celebrations.
this week, which means Rubiales could face criminal charges.
Rubiales, , has denied wrongdoing .
Speaking at his first press conference after returning to Sevilla, Ramos slammed Rubiales, who he knows from his time as captain of Spain's national team.
'I think his behaviour was unacceptable and, as president of the Federation and one of the representatives of football, I think he has made a mistake,' Ramos said.
Ramos was also keen to congratulate the Spanish players, who won the for the first time in their history.
'Instead of everyone talking about the Rubiales issue, appearing on the pages of newspapers worldwide, we should once again congratulate the women's team because the players have been proclaimed world champions,' said Ramos.
'It's what everyone should talk about, talking about the fact that they have been champions.
'My most sincere congratulations, again, and I hope that Spanish football has the representatives it really deserves.'
, .
, 
 and .