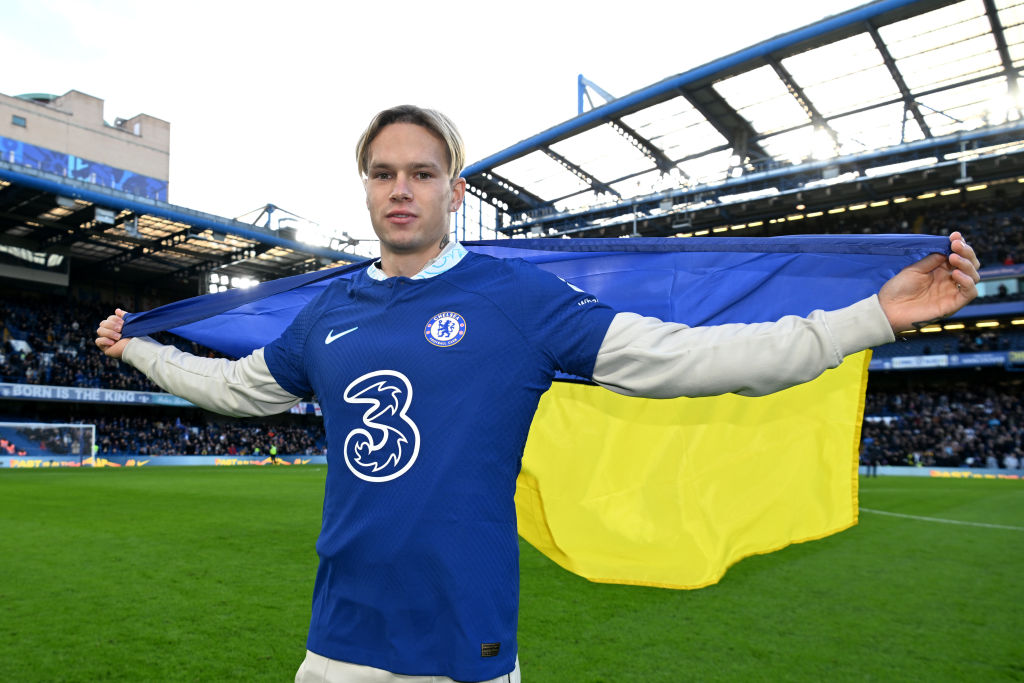 Shakhtar Donetsk are donating £20.5million of the transfer fee they received from for to help Ukrainian soldiers.
The 22-year-old was unveiled by the west club on Sunday at Stamford Bridge after completing an £88m move, with the Blues having swooped at the last minute to hijack Arsenal's deal for the winger.
Shakhtar held firm in negotiations and were always adamant they wanted a mammoth fee, with around a quarter of that now set to go towards helping the Ukrainian war effort in their ongoing defence against the Russian invasion.
'We can only talk about Ukrainian football because of the Ukrainian army, the Ukrainian people and the tremendous support we have had during this incredibly difficult time,' said Shakhtar president Rinat Akhmetov.
'And the only way we can defeat the evil that has come to our homes is by working together.
'I am donating $25 million [£20.5m] of the transfer fee to help our soldiers, defenders and their families.
'The money will be used to cover different needs, from providing medical and prosthetic treatment and psychological support, to meeting specific requests.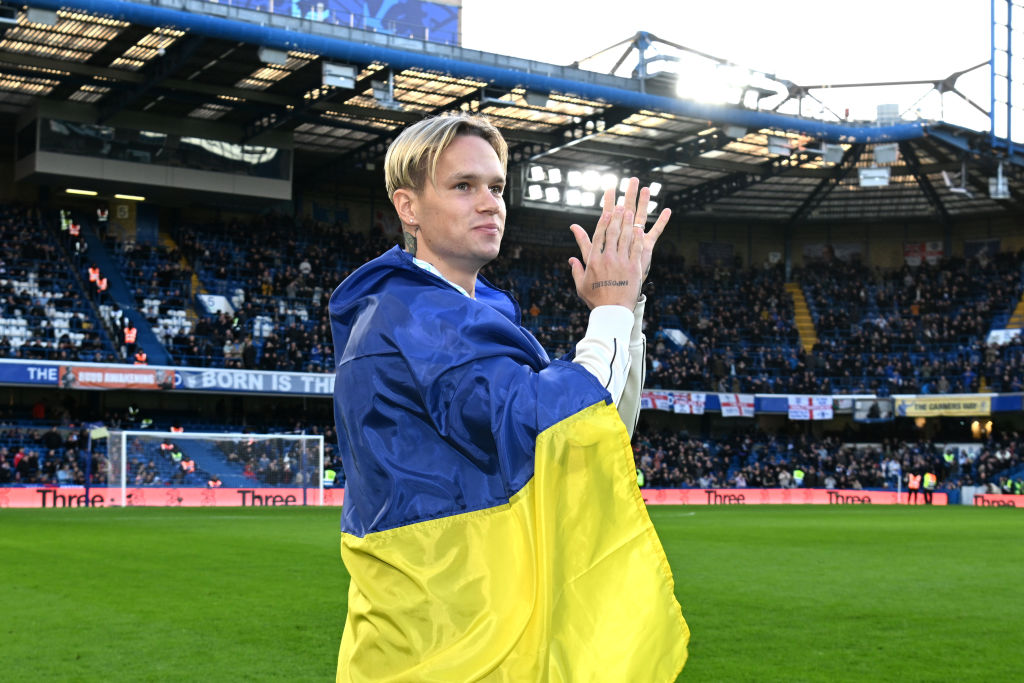 'It will be managed by an independent professional team that will work with the Azovstal defenders, their families, care providers and volunteers.
'This is the beginning of the Heart of Azovstal, a brand-new project that will help the Mariupol defenders and the families of fallen soldiers.
'Their acts of bravery are unparalleled. And it is their sacrifice and courage that helped contain the enemy in the first months of the war, providing the platform for the inevitable Ukrainian victory.'
Akhmetov also suggested that Chelsea have agreed to play a friendly against Shakhtar at the Donbass Arena once the club are able to return there, with the side currently based in Poland due to the conflict.
He continued: 'I have never made it a secret that my dream is to win European trophies. This means that we need players like Mykhailo in Ukrainian clubs, competing at the European level.
'Unfortunately, that is impossible at the moment, because of this unjust war being waged against us by the Russian Federation.
'But I remain utterly confident we will defeat the aggressor. One of the things I look forward to most after our victory is Mykhailo returning with his Chelsea team for a friendly match in Donbass Arena in a Ukrainian Donetsk. We must do everything we can to bring this day closer.'
, .
, 
 and .