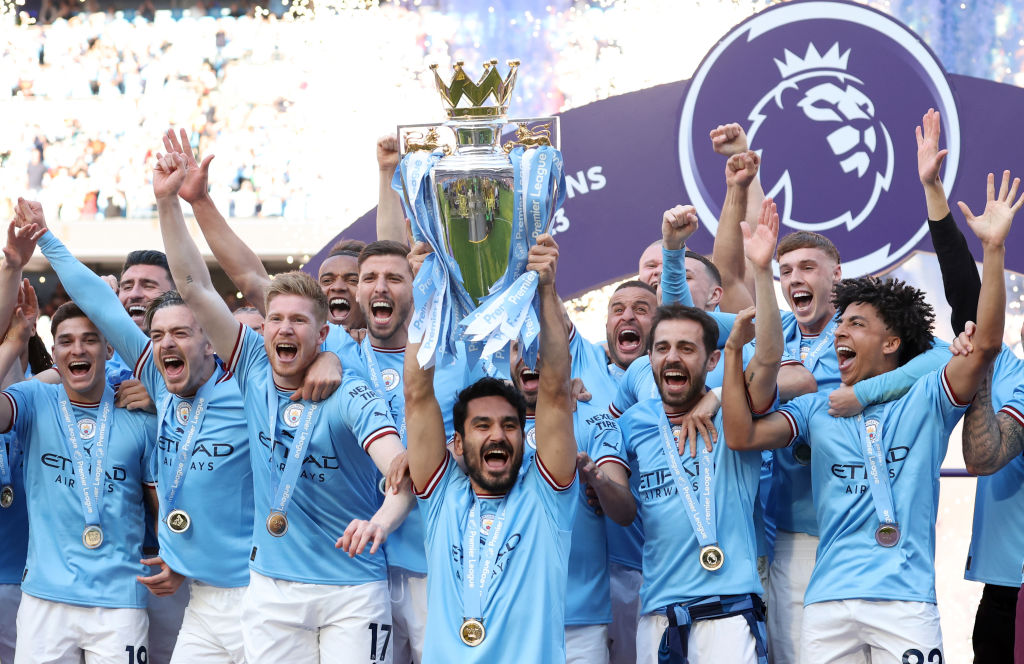 Stuart Pearce is still backing for glory this season over the likes of , and Liverpool.
City have dominated English football in recent years, lifting five of the last six top-flight trophies under Pep Guardiola.
Liverpool are the only side to have denied City in recent years while Arsenal came close last term before Guardiola's side came out on top and won a famous treble.
this season while amid a strong start.
Pearce, though, and after eight games, he is still predicting Newcastle to go all the way this term.
Asked if he thought City would win the title after their back-to-back Premier League defeats to Wolves and Arsenal, Pearce told : 'No, in all honesty.
'At the start of the season I predicted Newcastle to win the league and I'm not going to back away from that. I'm still sticking with it.
'I don't think Man City will win the league. Losing Kevin De Bruyne [to injury] for the length of time they did at the start of the season is one of the main reasons.
'Make no mistake, whoever finishes above them will win win the league, because they will still be in the top two. I just think this year, after what they achieved last year, that they will drop a little bit.
'I'm not judging it on the last two defeats, that is irrelevant to me. When De Bruyne is not in the team, Erling Haaland loses something. It's his supply line.
'Listen, they are a brilliant team and they will be right up there but I think with Arsenal and Liverpool, they have tougher challenges there, and I think Newcastle will go on a run.
'It looks like we have lost Manchester United and Chelsea in the title race. They have not shown enough in their performances.
'I still think Tottenham, if they lose Son Heung-min or James Maddison, it will affect them. The way the fixtures have panned out so far has helped them a little bit.'