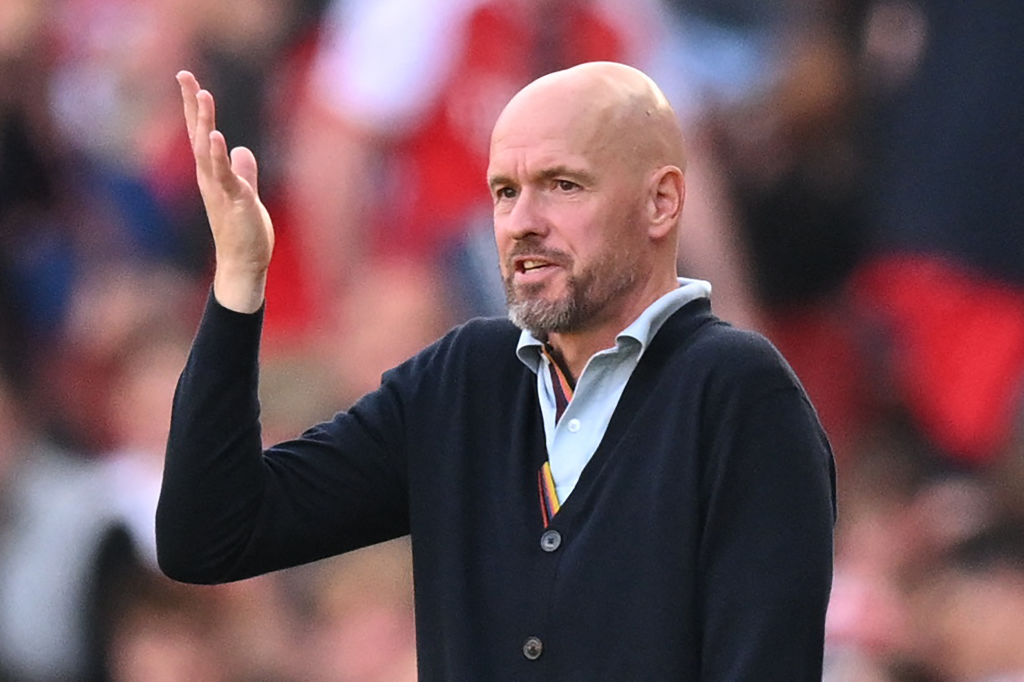 Sir Alex Ferguson would not have treated in the same way as , according to ex- striker Teddy Sheringham.
Sancho is likely to face disciplinary action after he had been axed from the squad which faced on Sunday.
The Dutchman was asked in his post-match press conference to explain the 23-year-old's absence and .
Sheringham admits he has been left 'surprised' by Ten Hag's actions, urged him to sort it out and feels it is better to keep matters like this 'in-house'.
'I said at the start of last season that Erik ten Hag had the toughest job in world football,' Sheringham told Sky Sports.
'I still think it's up there because Manchester United fans expect to be winning stuff and when they're not, the question marks are there.
'It seems there is some disturbance in the camp as well now. He needs to sort that out.
'I'm surprised he came out in the public and questioned Jadon Sancho. He must have his reasons for that and he wants him to liven up.'
Asked if legendary United manager Ferguson would have done the same thing regarding Sancho and openly criticised a player, Sheringham replied: 'No, not at all.
'Very, very rarely anyway. The more you can keep things in-house, the more you can control them. Now with social media, people are going to have their say. It just brings more hype around the situation. I'm surprised that it has happened.'