great Frank Leboeuf has slammed the club's three 'leaders' Thiago Silva, N'Golo Kante and Cesar Azpilicueta following the club's 'shameful, disgraceful and pitiful' performance against Arsenal.
The Blues have now lost all six games since 's arrival as interim coach, swept aside by Arsenal at the Emirates on Tuesday
The visitors were 3-0 down at half-time and while C the difference in class and fight between the old rivals was enormous on the night.
Chelsea remain in talks to bring in as their new head coach but the sheer scale of the job at hand was put on display once again with deep problems running through the squad.
Former defender Leboeuf was stunned by the level of performance, insisting only one player in goal scorer Madueke showed he deserves to wear the Chelsea shirt.
The World Cup winner insisted the lack of leadership in the current dressing room is the biggest problem, taking aim at three senior players in Silva, Kante and Azpilicueta and accusing them of 'all going down together with no reaction'.
'We are talking about Pochettino, he may be the right one, but until I hear him say what he is going to do with the number of players, who is going to stay and leave, his tactics, who are his leaders, I don't believe any coach can sort the problem out,' Leboeuf told .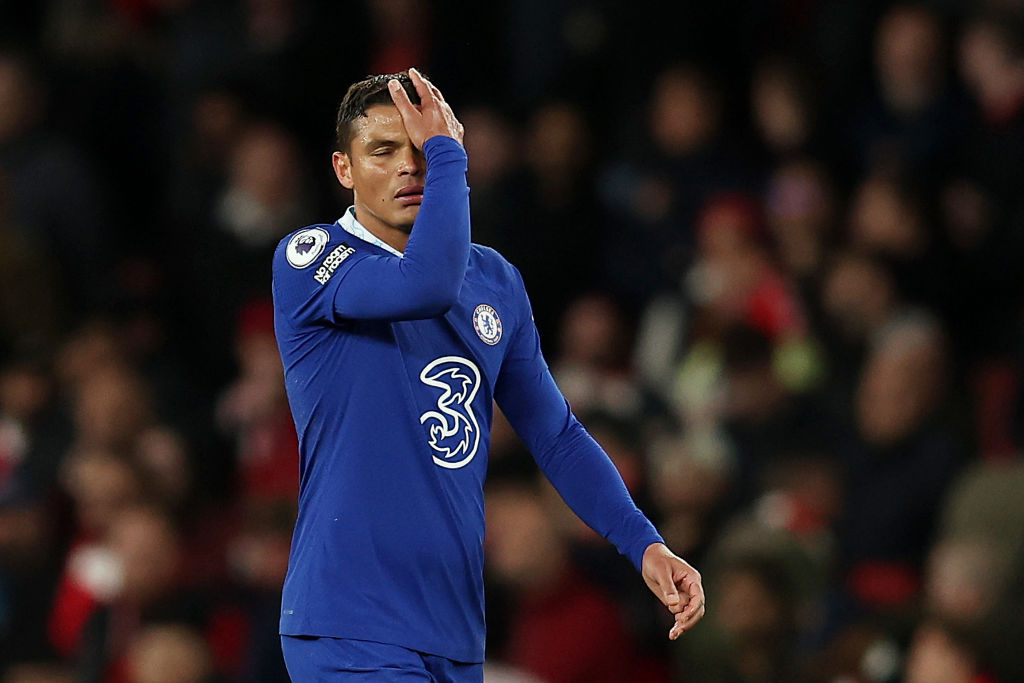 'The leadership we used to have with names like Dennis Wise, Frank Lampard, John Terry, Didier Drogba, Marcel Desailly, is no longer there. That is the main problem.
'Today they were drowning and you can even see Thiago Silva didn't react, N'Golo Kante, even though he was trying to do his own stuff, didn't behave like a leader and Azpilicueta was lost as well.
'So you know you have no leaders, they all go into the dressing room at half-time and they just do that (lowers head). "Hopefully the coach doesn't' talk to me because I don't want to be caught". They all go down together with no reaction.'
Leboeuf added: 'It was shameful, disgraceful, pitiful, everything. On top of dirtying the image of the club, they have dirtied their own image. They don't realise what they are showing to the world is the worst in the world of football.
'Everyone can be bad, has been or will be bad, that can happen. But when you show no character, no commitment, no involvement in what you are trying to do, it shows you are unprofessional.
'They have shown to the world they don't deserve to wear the shirt. The club is a big club, but that team is the shame of that club. I have never seen that before in my life. I wanted to switch off the TV it was so shameful.'
, .
, 
 and .