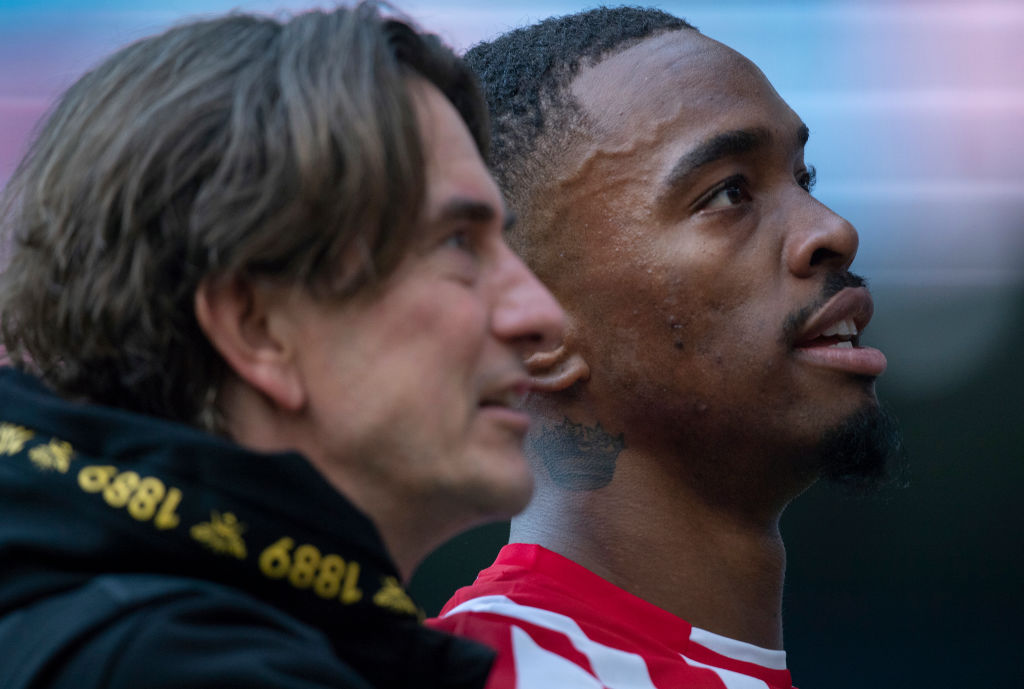 Brentford boss Thomas Frank is paying no attention to the growing speculation surrounding but says he 'understands' why so many big clubs are reportedly interested.
The 27-year-old is set to return to training for the first time in four months next week, with the restrictions of his easing on Sunday.
Toney still will not be able to play a competitive match until 17 January 2024, while there are growing question marks over whether his next appearance will be in a Brentford shirt or not.
, and Tottenham are all believed to be for the forward, who netted 20 times last season – a tally only bettered by Erling Haaland and Harry Kane in the Premier League.
He added further fuel to the speculation by switching agents to CAA Stellar last month, who have negotiated a host of mammoth moves including Gareth Bale's switch to Real Madrid and Jack Grealish's transfer to Manchester City.
Brentford boss Frank says he is not overly concerned by the rumours surrounding Toney and is just looking forward to welcoming him back to the training ground next week.
Asked about the links to the likes of United and Chelsea, Frank replied: 'Social media I know is there, I never take anything [from it]. Good thing I'm not on social media, let me put it that way.
'When it's out there I'm definitely not seeing it as the truth in any way.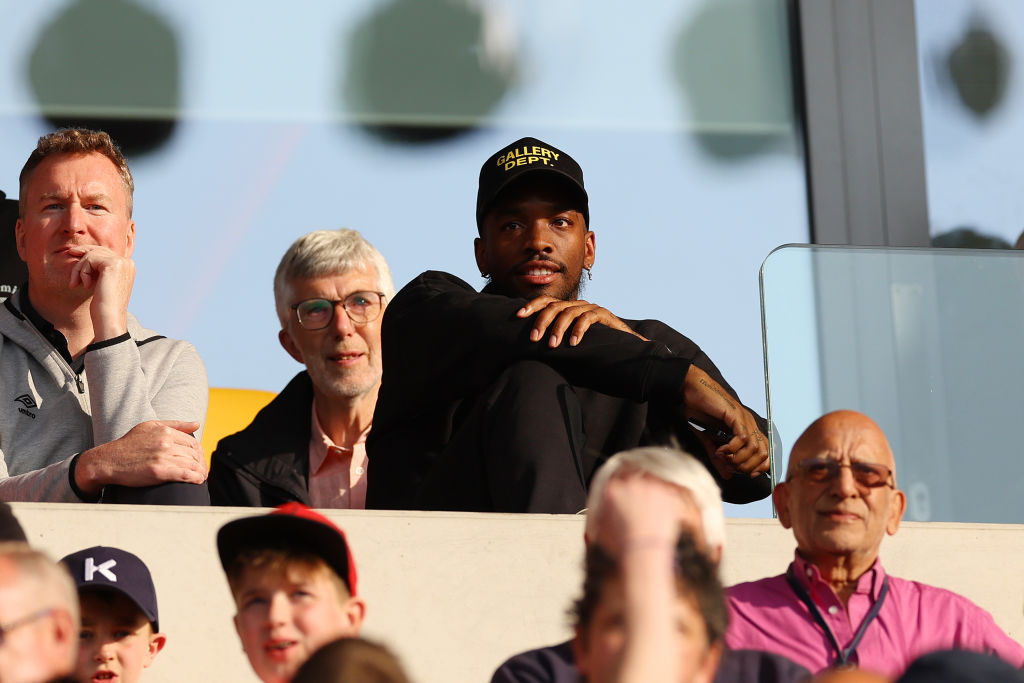 'But I guess it's positive, he's a good player, I understand why there are big clubs looking at him.
'He's a fantastic player, he's done fantastic for us, but he's our player and we're looking forward to getting him back in the group.'
Asked how big a lift it will be to have Toney back at the training ground, Frank continued: 'I think for us it's very good to have him back.
'He's a very good player but more importantly a [very good] person to have around the group. He trains hard, he's very positive, he brings a lot of energy – which is very good for any group.
'Also I'm pretty sure that he is also very happy to be allowed back in to play football, being around his mates and team-mates that he loves to be around.
'No doubt he will give us a lift. Of course, we'd prefer to have him in the team but that's not possible. But to have him every day is definitely going to be positive.'
, . ,  and .