revealed that had an issue with his hamstring as he was left on the bench during 's shock 2-1 defeat to third-tier Saarbrucken in the DFB Pokal.
The Bundesliga champions finished the match with 75 per cent possession and 18 shots to Saarbrucken's four, but it was a 96th minute winner from Marcel Gaus that secured the amazing win for the underdogs after Thomas Muller had given Bayern the lead.
There were plenty of big names involved for Bayern, with the likes of Leroy Sane, Muller, Joshua Kimmich, Alphonso Davies and Manuel Neuer in the starting XI, although Kane was left on the bench.
The captain was not called upon, despite Bayern in desperate need of a goal and Tuchel said he 'felt his hamstring' before the match, adding: 'There was only one substitution left. I wanted to wait until extra time and wanted to check whether everyone could play until the end.'
On the result the former Chelsea boss said: 'We weren't arrogant or took it lightly. There are either 100 explanations or none. It feels strange.
'Everyone who says we have to win here is right. There's no clever explanation, we are extremely disappointed. We really wanted to go to Berlin. It is what it is, we have to congratulate the opponent.'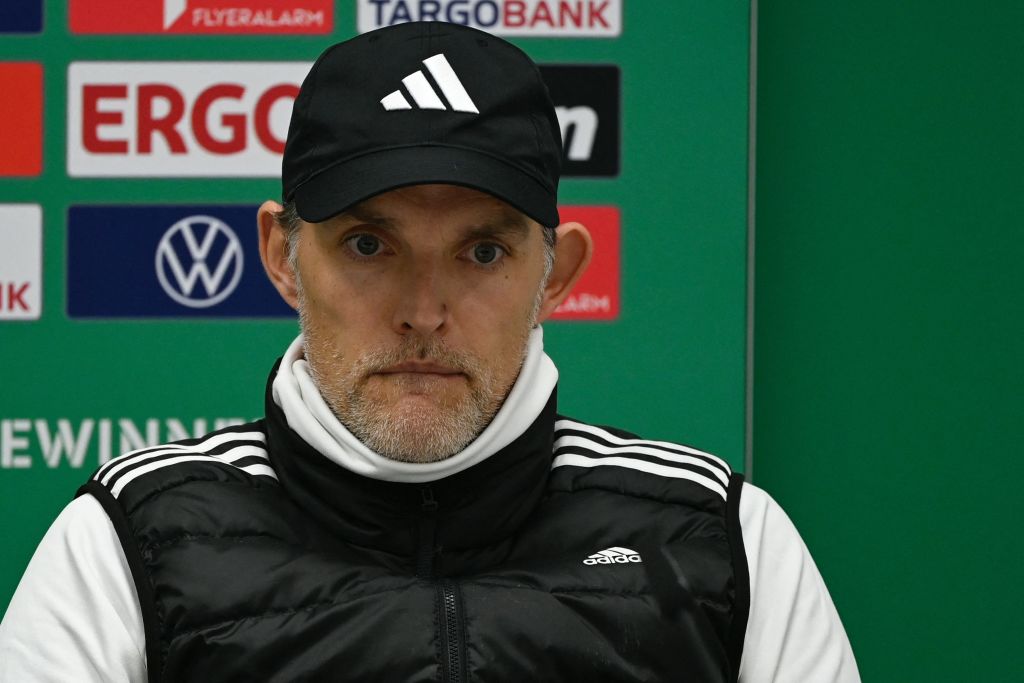 Bayern's sporting director, Christoph Freund, did not hide his anger after the contest as he hit out at the performance, especially in the first half.
'I don't understand how you can play such a bad first half – without courage, without speed, without aggressiveness – you can't compete with any opponent like that,' he said.
'In the end, Saarbrücken's win wasn't undeserved. The disappointment is huge.'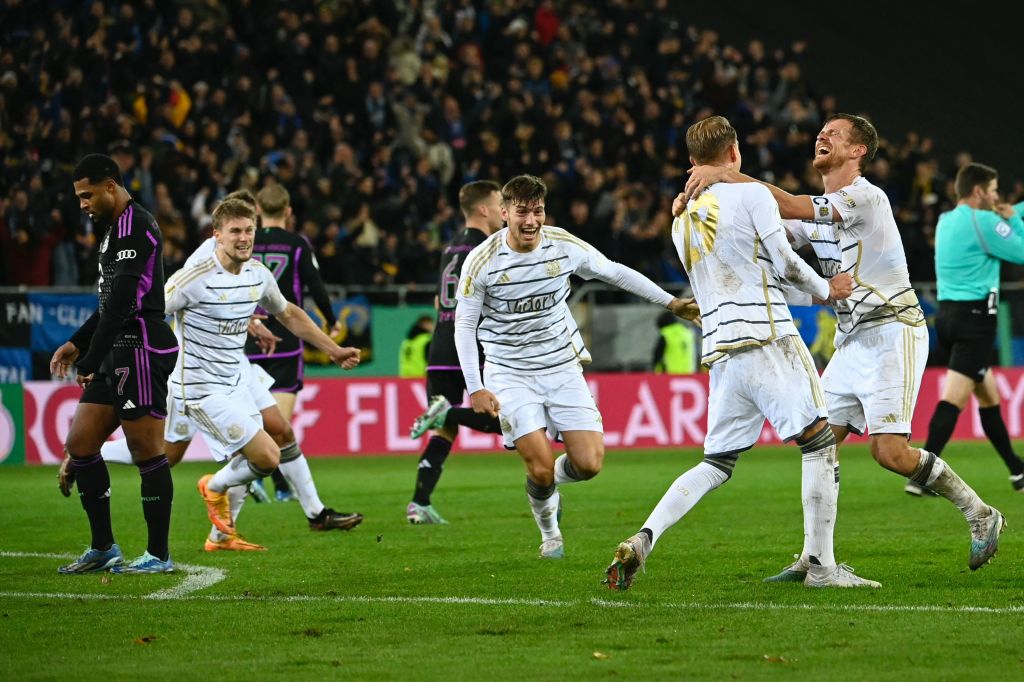 Thomas Muller added: 'You can find many reasons. All in all, we have to congratulate Saarbrücken on the fight, we just weren't clever enough. We conceded a counter-attack in stoppage time after having already missed a lot of chances beforehand.
'We were overwhelmingly superior in the second half. We can congratulate Saarbrücken, they should be happy. We did some things wrong, but things could have gone differently tonight.
'The good thing is that we will play again in two days, even though that was of course a brutal blow. Being knocked out in the second round every time we play in the Pokal is not what we want. Our fans are also angry and rightly so.'
, . ,  and .