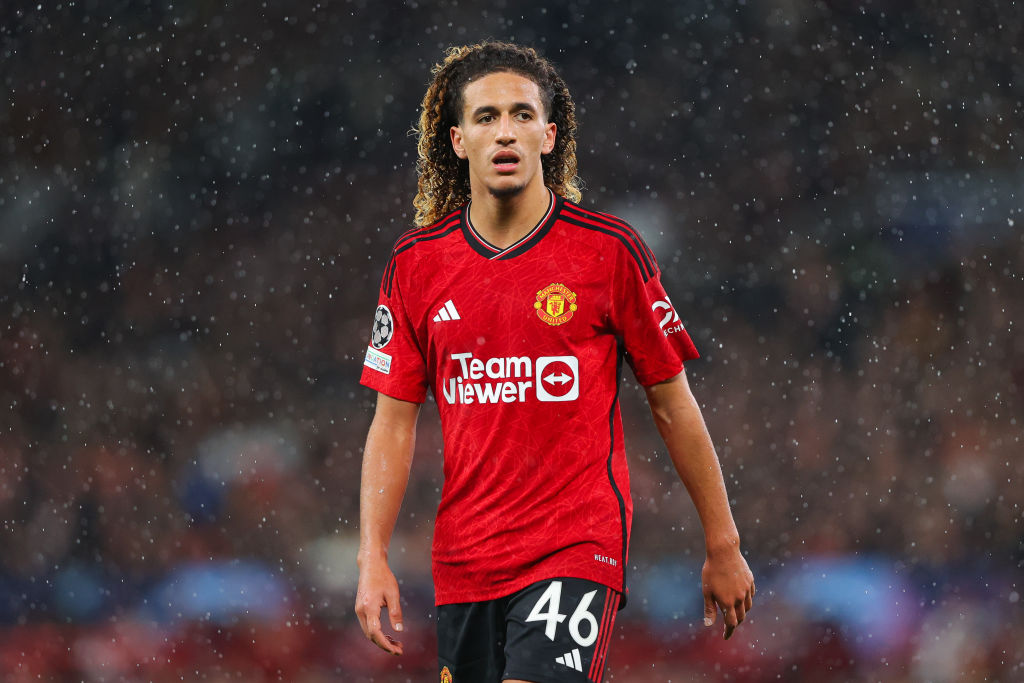 Tim Sherwood has slammed boss for his treatment of and has hit out at the club's so-called 'superstars'.
Mejbri, who came through the Red Devils' youth academy, is attempting to break into the first team following his season-long loan at City last term.
The 20-year-old Tunisia international midfielder has made four appearances for United this season and scored in the Premier League loss to Brighton last month.
He also featured in the Carabao Cup win over Crystal Palace, playing 77 minutes, and was handed 45 minutes in the Champions League defeat to Galatasaray.
Mejbri has been an unused substitute in United's last two top-flight matches, though, a decision which has frustrated Sherwood given his performances.
Quizzed about Ten Hag's selection decisions, Sherwood told Sky Sports: 'He seems to pick superstars. £50m, £70m, £100m players – he throws them onto the pitch and hopes one of them does something to get him out the mire.
'That is what has happened. He's had to go to a kid in the academy to do that for him now. Hannibal got into that side.
'Say what you want about him and people will say, 'He's not a £100m player, he's not this or that' – but he went to Birmingham, worked hard on loan there, he came back and for me, he was Man of the Match in a couple games.
'But as soon as someone else is fit, he is out the door. Sit on the bench, son. Someone else comes in and strolls around the pitch, doesn't want to run around or get the ball back. It's up to the manager to put the cocktail together.
'They can't all be superstars. You look at the best Man Utd teams, it was a lot of academy boys. When you cut them in half, they bleed the colour of the club. It means more to them.
'He hasn't got enough of that and he is worried of putting them in ahead of the superstars. The superstars, when they are doing well, brilliant, keep them in the side.
'At the moment, they are not doing well. You have to be brave enough to put them on the bench. You have to put out who you think is going to do the job for the badge.
'That is a magnificent football club, the biggest in the world. Get someone who wants to play for Man Utd. Some of those guys look like they are doing Man Utd a favour by being there and it is not good enough.'