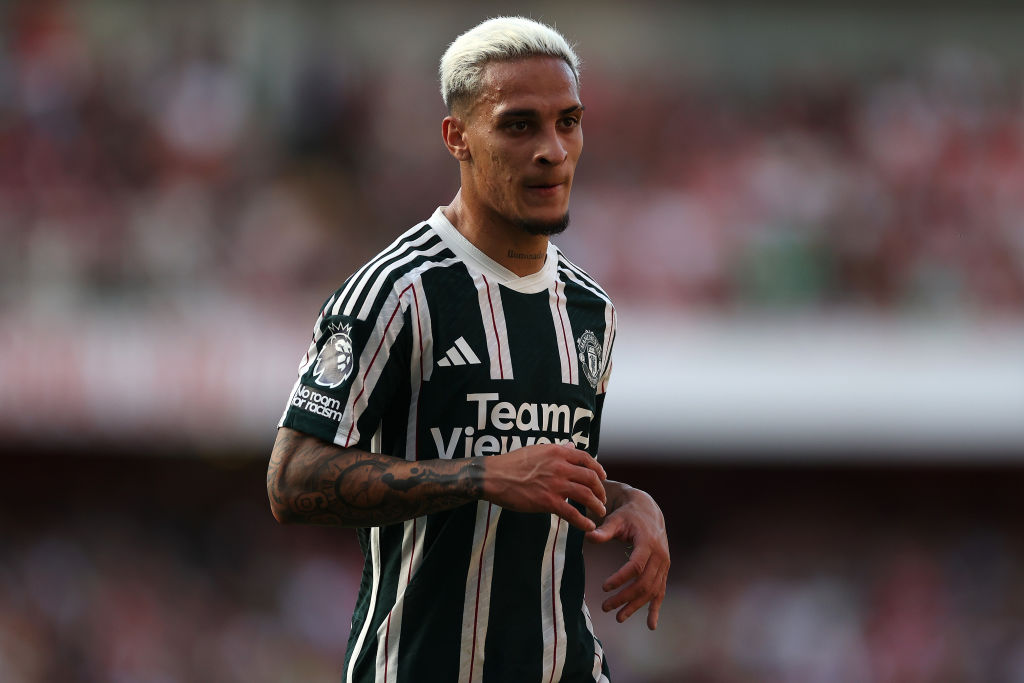 winger Antony is the subject of fresh allegations of abuse from two more women, following similar accusations made by his ex-girlfriend Gabriela Cavallin.
The 23-year-old's former girlfriend, Cavallin, 
now reports that two more women, Rayssa de Freitas and Ingrid Lana, have made accusations of abuse against the Brazil international.
Influencer and student De Freitas claims she was assaulted by Antony and another woman in May 2022, with Brazilian publitcation Extra reporting that she required hospital treatment and reported the incident to police in Sao Paulo.
Banker Ingrid Lana said in a televised interview with a Record journalist that she met Antony at what she thought was a business meeting but he pressured her to have sex with him, pushed her against a wall and banged her head in the process.
Lana said: 'He pushed me against the wall and I hit my head. My purpose was just business. Arriving there [at his house] at his invitation, I realised he had ulterior motives.'
On Tuesday, in response to the allegations ahead of their upcoming fixtures against Bolivia and Peru.
United are now under pressure to follow suit but the club have not said that Antony, who was signed in an £85 million deal from Ajax last year, will be suspended while police investigations continue.
United released a statement on Wednesday which read: ' acknowledges the allegations made against and notes that the Police are conducting enquiries.
'Pending further information, the club will be making no further comments.
'As a club, we are taking this matter seriously, with consideration of the impact of these allegations and subsequent reporting will have on survivors of abuse.'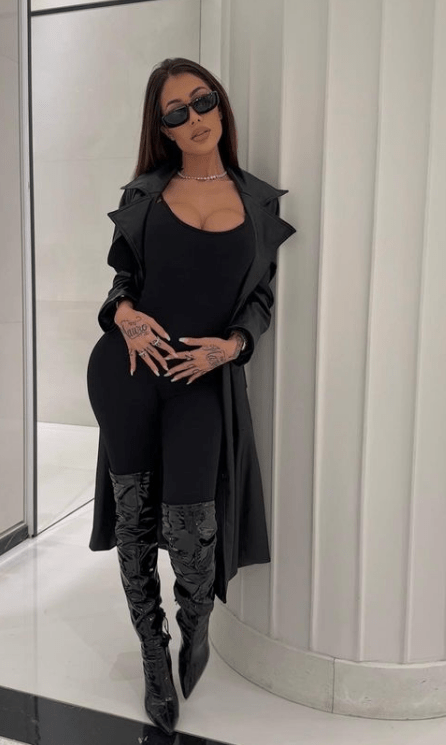 Cavallin initially filed a report with Brazilian authorities in June .
Among the allegations, Antony is accused of headbutting Cavallin, leaving her with a cut on her head which needed treatment from a doctor.
Cavallin also claims she was punched in the chest by the United player, which caused damage to a silicone breast implant and required corrective surgery.
Antony is also accused of verbally threatening to kill Cavallin during a telephone conversation on May 20 – the same day he played in United's 1-0 win over Bournemouth in the Premier League.
A statement released by Greater Manchester Police on Tuesday read: 'Greater Manchester Police is aware of the allegations made and enquiries remain ongoing to establish the circumstances surrounding this report.'
, . ,  and .