Vincent Kompany was disappointed to hear boos when players took the knee before Burnley's return but insists the Lancashire club are 'making progress'.
It was confirmed earlier in the week that players would continue to take the knee before some matches throughout the 2023-24 season.
The gesture has been used since the murder or George Floyd and the subsequent protests.
In a joint-statement, the Premier League captains said they were 'unified in our belief that discrimination has no place in football, or wider society'.
The Burnley and Manchester City players took the knee before Friday's Premier League opener at Turf Moor and Kompany was 'not happy' to hear a section of the crowd booing.
'Let's be honest, it's not something new. It's not something that has happened for the first time,' he said.
'Of course I can't be happy with it, I'm not happy with it. The colour of my skin should make it clear why I'm not.
'But the amount of people that booed is a lot, lot less than it used to be. These people are part of our family so we need to work together to change the mentalities.
'I know it was a lot worse before, it's a fraction of what it used to be. It's still not good enough but we're making progress.'
The Burnley boss and Manchester City legend added: 'For my side obviously, I am very clear on this, I am for inclusion always. But this is about progress.
'It is not new, it has happened in the past. The amount of booing is a fraction of what it used to be. I am not saying it is good enough but we need time.
'We are a family in the end and we need time to grow together. We are one family, it was a lot less tonight than it used to be and I am sure in one year it will be even less.'
Burnley amassed 101 points as they won the Championship last season but Kompany's side were denied a dream return to the top-flight as Manchester City .
Erling Haaland scored twice in the first-half before Rodri added a third for Man City, who are going for a fourth successive league title after winning a historic treble last season.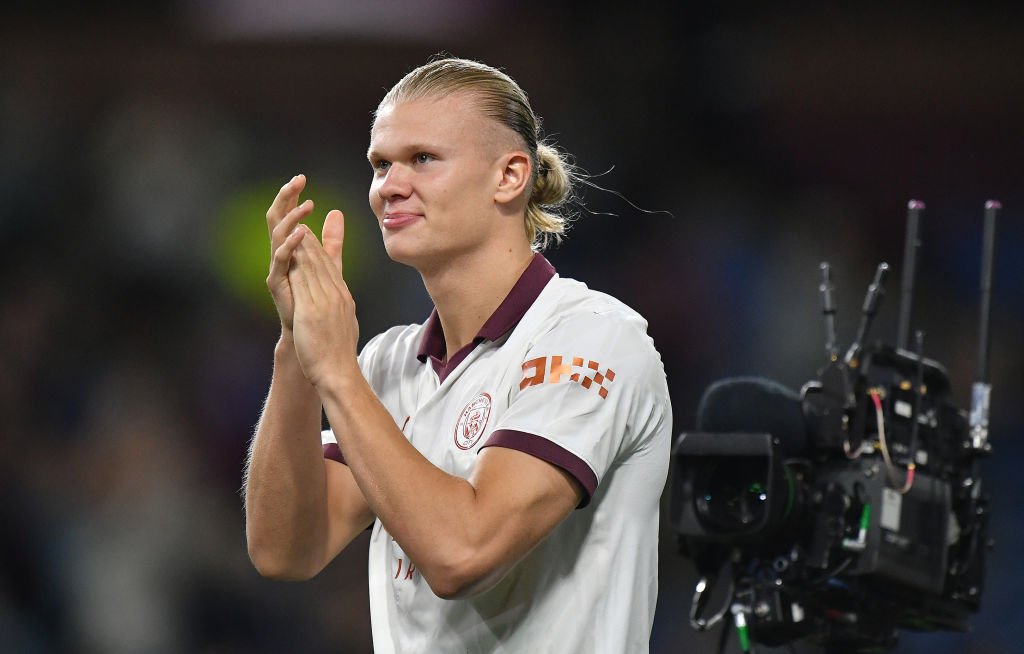 Assessing his side's performance, Kompany said: 'We had five guys starting for the first time for the club, one guy starting his first debut in his career…
'Overall we had chances, we knew it was going to be tough so I think we need to take the positives from this game.
'You can't feel good with a defeat, but I have seen enough to know we have made progress since the last time we played them.
'This is going to be the worst we play this season, this team is only going to get stronger.'
, . ,  and .