Wales manager Rob Page is confident Brennan Johnson will be a big success at if the winger makes a move to north .
Spurs are currently locked in talks with their Forest counterparts over a potential deal for the 22-year-old, with the east Midlands club believed to be holding out for a fee in the region of £50million.
So far, Tottenham have not got close to offering such a large fee, with their opening offer believed to have been worth around half that plus Davinson Sanchez in part-exchange.
Talks have ramped up since then while Brentford were willing to smash their club transfer record with a £43m bid, though that was rejected.
With Chelsea , Spurs are now the clear favourites to land Johnson and Wales boss Page is convinced he is ready to make the step up.
Asked if Johnson is capable of coping with the higher expectations at a club like Spurs, Page replied: 'Yeah, of course. Not a problem.
'He was a young lad when he was establishing himself in Nottingham Forest's first team.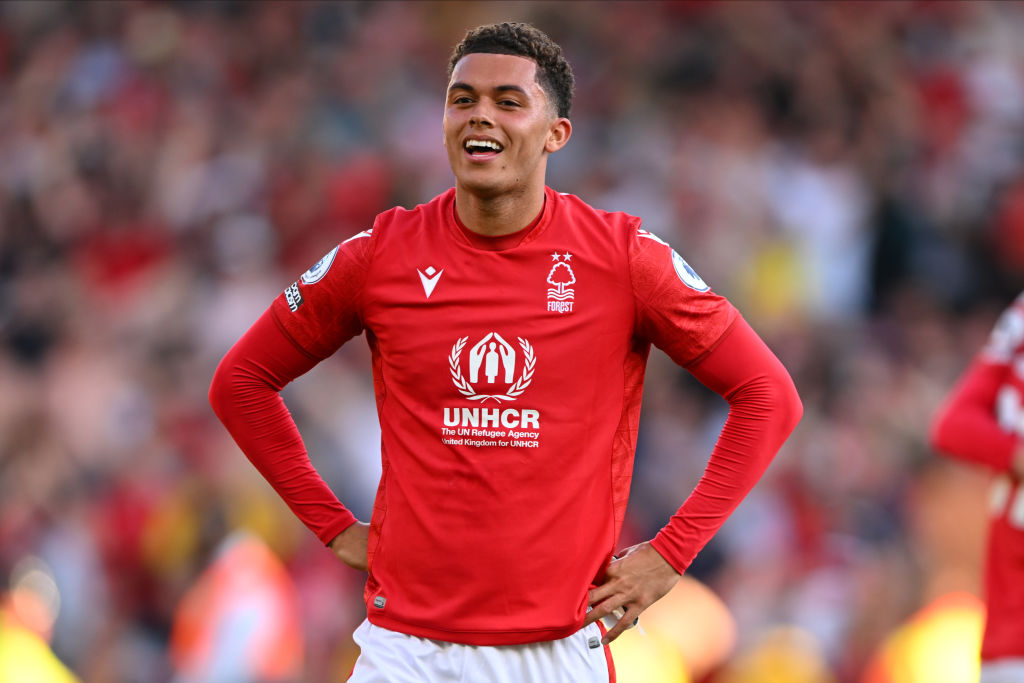 'I was at the game on Saturday, I went to Old Trafford to watch him, I thought Forest were very, very good. To go 2-0 up after four minutes was an exceptional start for them. Inevitably, with the quality Man United have got, they came back into it.
'But young players today – and Brennan falls into this category – they're a confident breed, a confident bunch and he's more than capable of playing at that level, easily.'
Forest boss Steve Cooper was , saying: 'I'm not sure, I don't deal with that. I just deal with Brennan day-to-day. We're talking a lot at the moment, but they're normal conversations about performance and development and everything else that goes round him being at his best – or aiming to be at his best.
'That's our plan and that's what we do. And if we get told at some stage that things change – not just with him, with any of the players – then we'll deal with it then.
'But I can imagine there is speculation around Brennan. I don't pay attention to it myself. He's a really talented young player and the exciting bit is that he's got a lot more to come as well.'
Johnson is not the only winger Tottenham are looking at, though, with the north Londoners also .
The 20-year-old could be available either on loan or as a permanent transfer, having fallen dramatically down the pecking order under Xavi – who wants to bring in Joao Felix as a replacement.
, . ,  and .