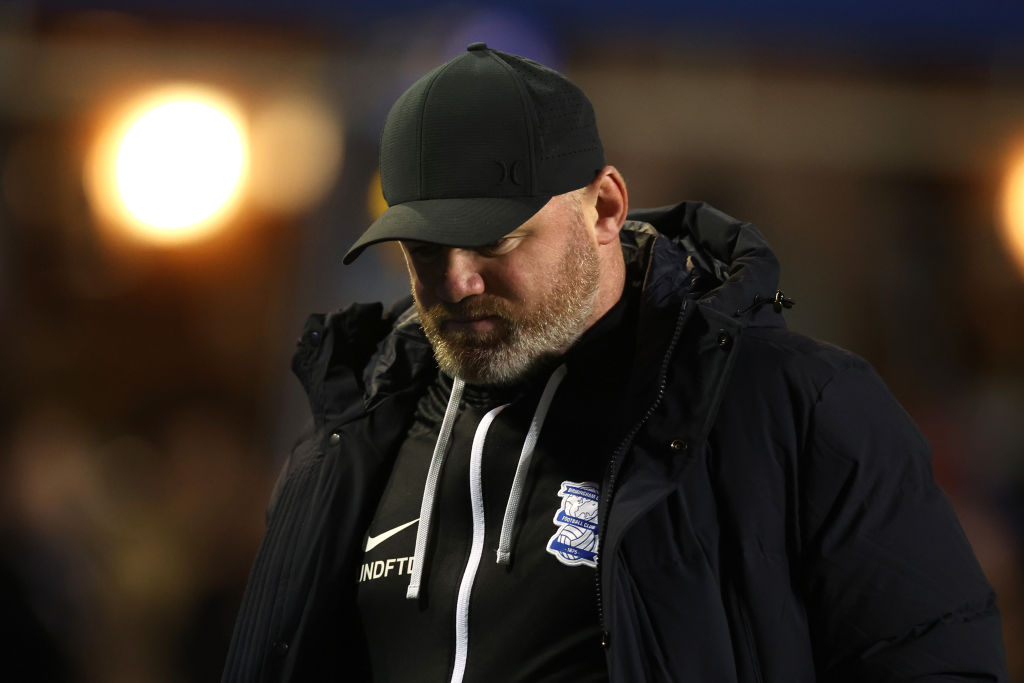 says he was concerned by his Birmingham City side's lack of fight after they were booed off the pitch following a 2-0 defeat to Hull City at St Andrew's on Wednesday night.
The and legend, who was appointed earlier this month, was taking charge of his first home game but things did not go to plan as Hull took an early lead through Liam Delap.
Jaden Philogene put the game to bed in the 74th minute and the team were booed and jeered off the pitch, with one fan even yelling at Rooney to 'f*** off back to America'.
It was a chastening night for the former DC United boss, who lost his first game in charge 1-0 against Middlesbrough and now faces a difficult trip to Southampton, and the side have dropped from sixth place to 12th in the two weeks since he replaced John Eustace as well as losing their unbeaten home record.
Rooney was far from happy with the performance of his side, particularly their response to conceding the second goal, and has hinted he could start to ring the changes.
'There were some good moments and then the first goal, how that happened, was really disappointing,' the 38-year-old told BBC Radio 5 Live.
'I thought we created a lot of problems for ourselves, giving the ball away too cheaply – especially when we're trying to play – so that was really disappointing. The second goal then makes it difficult for us.
'I've just said to the lads, I'm always honest with them, the really disappointing thing for me was after they got the second goal I didn't see a reaction at all, so that was really disappointing and that can't happen again and they're aware of that.
'So a disappointing evening, but I felt we had good moments in the game where we could maybe have done a bit more.'
Asked if he could make some changes for the trip to Southampton, he continued: 'I've changed players tonight from Saturday and obviously you're still trying to figure out players' characters.
'As I've said to them there, the last 10 minutes of this game has shown me a lot and the first 80 minutes of course there's things we could have done better, things we did okay.
'But the last 10 minutes showed me a lot, and that's something which I don't accept. Seeing almost [players] not fighting, not running to the end when there's still 10 or 15 minutes left in the game and if you get a goal you're back in it. So that was a concern for me, and something that won't happen again.'
Hull boss Liam Rosenior, who worked under Rooney at Derby County, defended his former head coach afterwards, saying of the boos: 'That's not right. I would be excited if I was a Birmingham fan and Wayne Rooney walked in. Why? Because I worked with him for a long period of time and I know his qualities as a manager and a coach. It takes time.'
He added: 'I would ask, because I know Wayne, that you give him time. And I'm sure if you give him time he will get things completely right.'
, . ,  and .