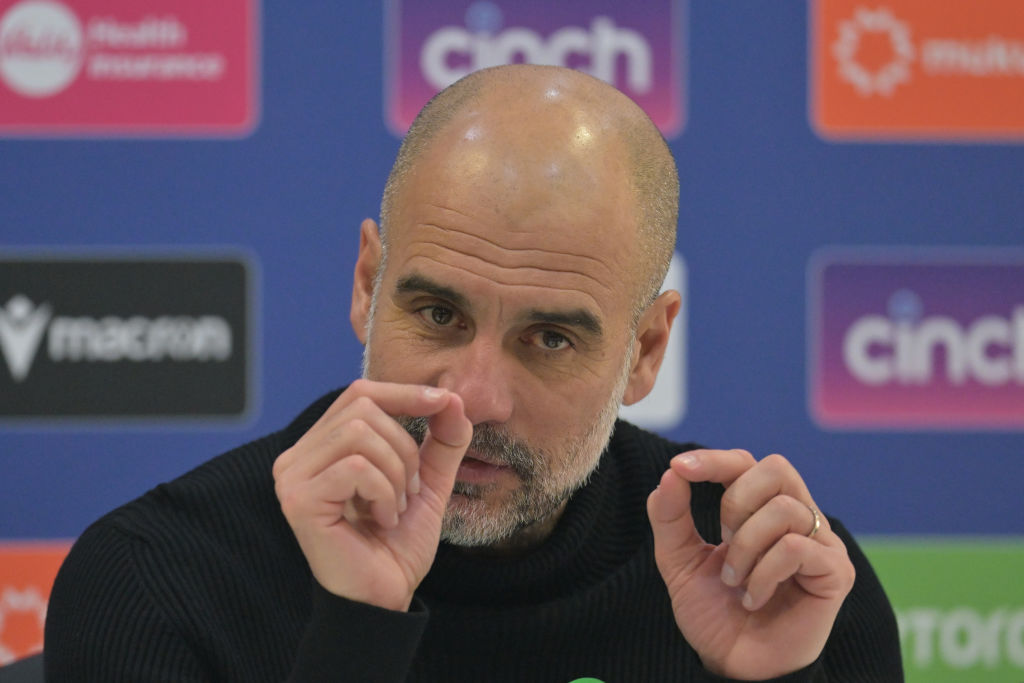 has played down the extent to which 's experience will count in the run-in and feels have a major advantage in the title race.
The Gunners restored their five-point lead at the top of the table , with City having won 1-0 a day earlier at thanks to 's late penalty.
Arsenal's win was rather more comfortable than the dramatic victories they have recorded over Aston Villa and Bournemouth recently, which both required stoppage-time winners.
Guardiola feels it is that desire to keep fighting to the very end that gives Arsenal an advantage over defending champions City and believes the Gunners' long title drought is fuelling that hunger.
'Still Arsenal are the favourites because they are up front,' said the Spanish coach over the weekend.
'They make an incredible first leg [of the season], they drop a little bit then come back again.
'They have many years without winning the Premier League and they give you this extra that helps you win games in 93rd minute, 98th minute, that's something they have which we don't have because we won back-to-back two times.
'That's why when the people say what about your opinion of the team and the season, after two times back-to-back, one team gets 50 points in the first leg, still we are there.
'Normally in this country when you win something a lot and you don't start the season well or someone is better, you drop or you are not consistent.
'But still we are there. This is the best trophy and compliment we can have. I don't know what will happen at the end of the season but they know we want to be there and we will fight to be there and this is great.'
He continued: 'If experience works the team who wins the previous season will win every single season. Experience in sport is a new challenge. Liverpool lost against Bournemouth, a few months ago it was 9-0.
'Everything is so difficult, what they have done in the past is the past, we have to do it again because football is unpredictable. Many things happen in football that people take for granted.
'The reality is still we are there, [on Saturday] the way we behave in this typical winter game, at Selhurst Park, in the cold, it's difficult, the composure we play, the few, few chances we concede and the desire to win the game and want to be close to Arsenal, that is the best for my team.'
after Arsenal's win over Fulham but insisted he was just taking each match as it comes and not getting carried away.
, .
, 
 and .