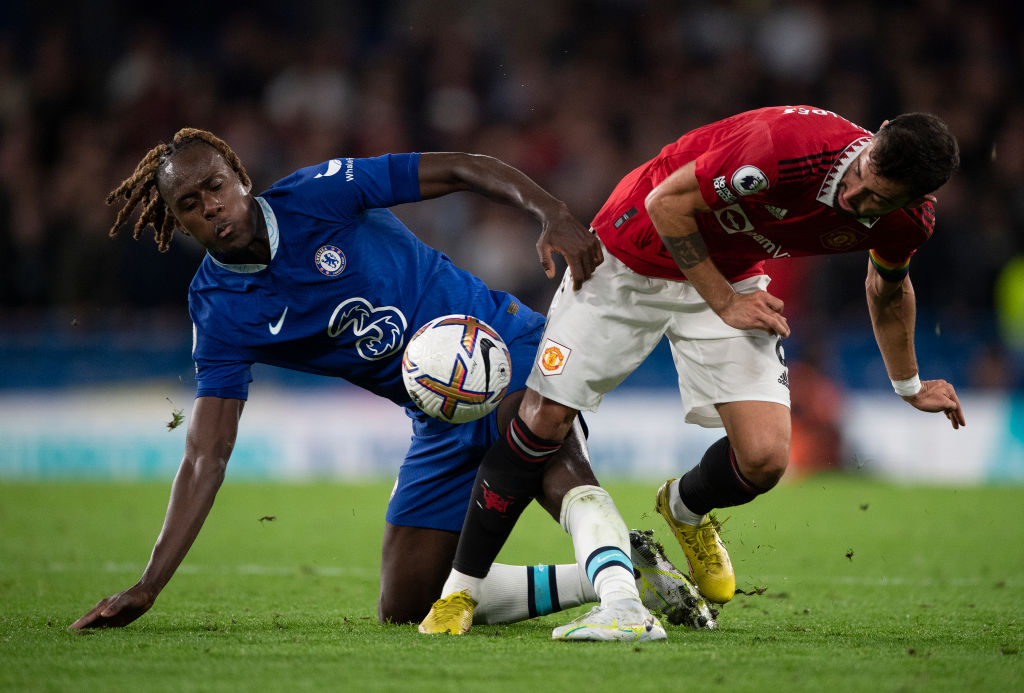 will not be afforded the opportunity to bounce straight back this weekend from Tuesday's , with the Blues instead facing an usual weekend without any action.
was due to take his up to Old Trafford to face in the Premier League, however, that game has now been postponed.
But why exactly has the blockbuster showdown between the two heavyweights been axed?
Here is everything you need to know.
Why is Manchester United's game with Chelsea postponed?
Manchester United vs Chelsea was originally due to be played on Saturday, April 22.
However, the game has been postponed with United instead playing against Brighton in the semi-final on Sunday.
A date for the rearranged match has not yet been announced by the Premier League.
The clash at Old Trafford will need to be slotted in before the on Sunday, May 28.
The postponement will cause further strain on Erik ten Hag's squad, who have endured a busy March and April owing to their deep runs in the FA Cup and Europa League.
United are also still to play their league fixture away to Brighton, postponed due to both team's involvement in the FA Cup quarter-finals, which has been penciled in for Thursday, May 4.
Whilst United are busy at Wembley, Chelsea will have the weekend off, with their next fixture seeing them take on Brentford at Stamford Bridge on Wednesday, April 26.
Manchester United face the possibility of seeing their top four rivals cut the gap to them in the race to qualify for next season's Champions League, with Newcastle, Tottenham and Aston Villa all in league action.
United are currently in third, six points clear of fifth place Tottenham having played one game less than Spurs.
Chelsea, meanwhile, are marooned in 11th place with their season essentially now over.
Follow Metro across our social channels, on Facebook, and
Share your views in the comments below