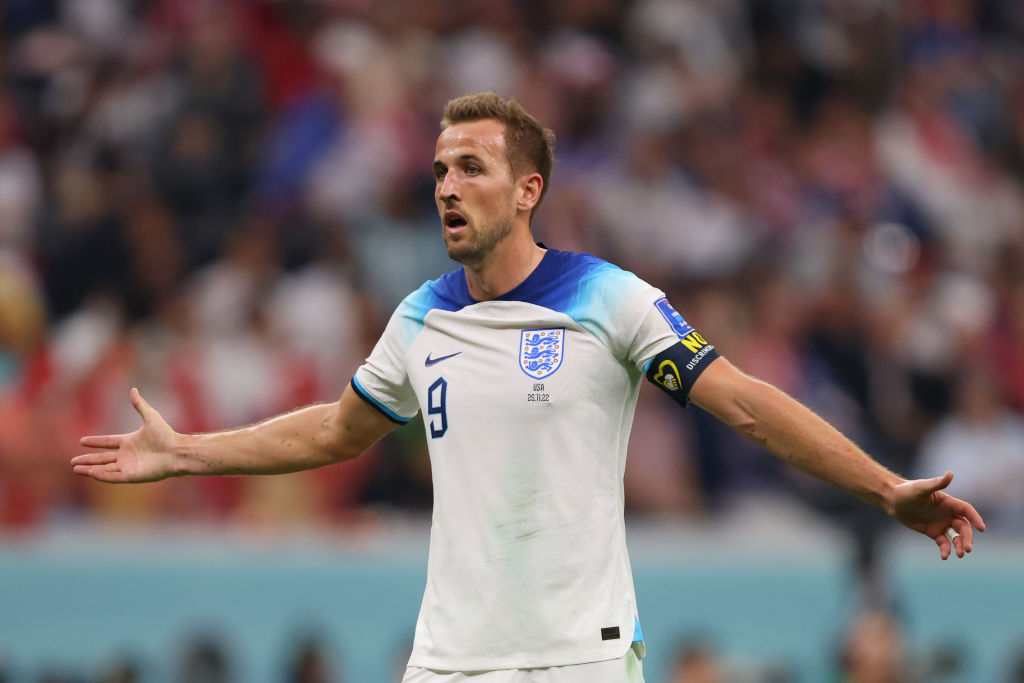 could only manage a with the USA in their second group stage game in .
's men were and remain winless in their three World Cup games against the Americans to date.
The result means that all four teams in Group B can still qualify for the round of 16 ahead of the final group matches on Tuesday, which will see England face Wales and the USA take on Iran.
Here is what England need to do to qualify for the round of 16 at Qatar 2022.
What England need to do to qualify
England will qualify for the round of 16 if they avoid defeat by four goals or more against Wales.
However, if England do indeed lose by four or more goals, and if either Iran or USA win, England will be out.
Who could England play in the round of 16?
If England get over the line against Wales and qualify, they will play one of Netherlands, Ecuador and Senegal from Group A in the round of 16.
If England win the group they will play the runners-up from Group A on Sunday, December 4 at 7pm, with the match taking place at the Al Bayt Stadium in Al Khor.
However, a second-placed finish will see them play the winners on Saturday, December 3 at 3pm, at the Khalifa International Stadium in Al Rayyan.
Netherlands currently top Group A with four points ahead of their final match against already-eliminated Qatar.
Ecuador, who are also on four points, face Senegal who currently have three points.
How are groups decided?
Teams level on points in World Cup group will be split first of all by goal difference.
Should goal difference be tied, then the deciding factor will be the number of goals scored, followed by the head-to head record between the sides.
The final tie breaker will be the FIFA Fair Play rule.
Follow Metro across our social channels, on Facebook, and
Share your views in the comments below
World Cup 2022: your FAQs answered
Read the latest World Cup news on .