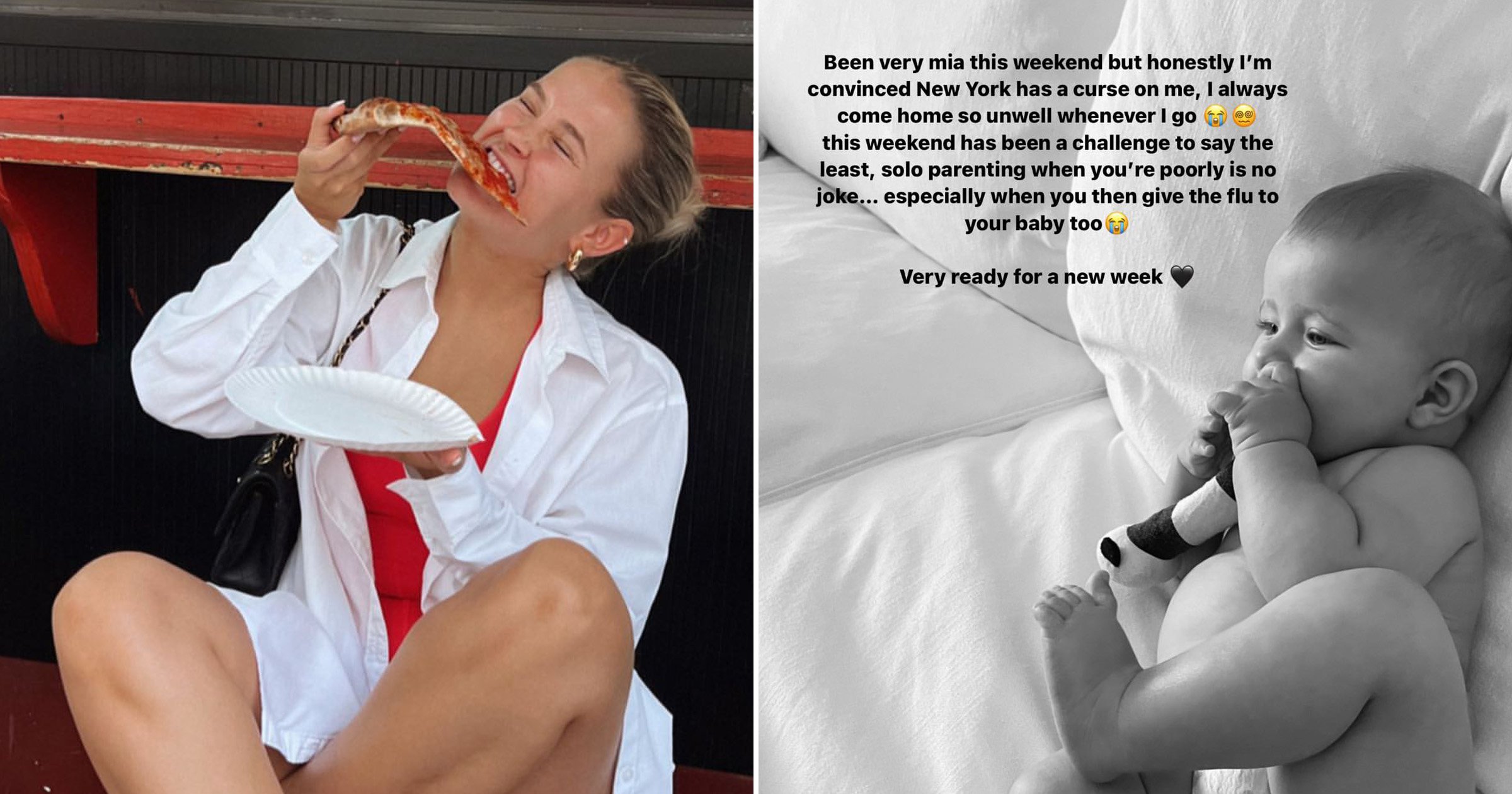 is nursing a bad flu at the moment after flying back from a work trip to New York, but her baby daughter Bambi has also caught the virus.
The former Pretty Little Thing creative director attended celebrating its huge collaboration with .
Upon her return being greeted by her adorable daughter, Bambi, at the airport, Molly-Mae shared that she and the little one had both been struck down by flu following the trip.
Sharing a black and white picture of her daughter, who she shares with her fiance , she updated fans on why she had been quiet after the break.
'Been very mia this weekend but honestly, I'm convinced New York has a curse on me' she wrote next to the adorable snap.
She said that she always comes home 'so unwell' whenever she visits the city and that this time was no exception.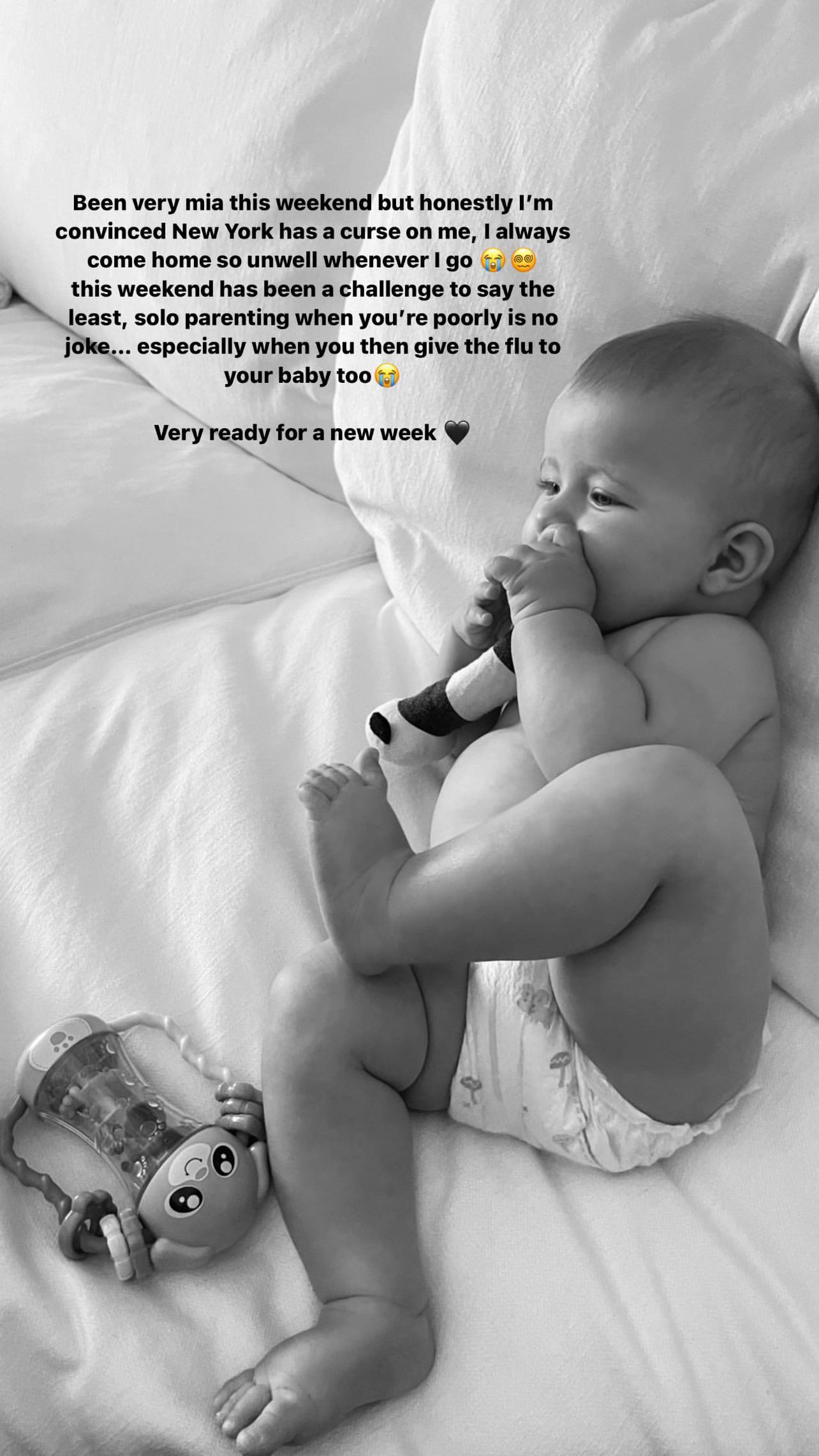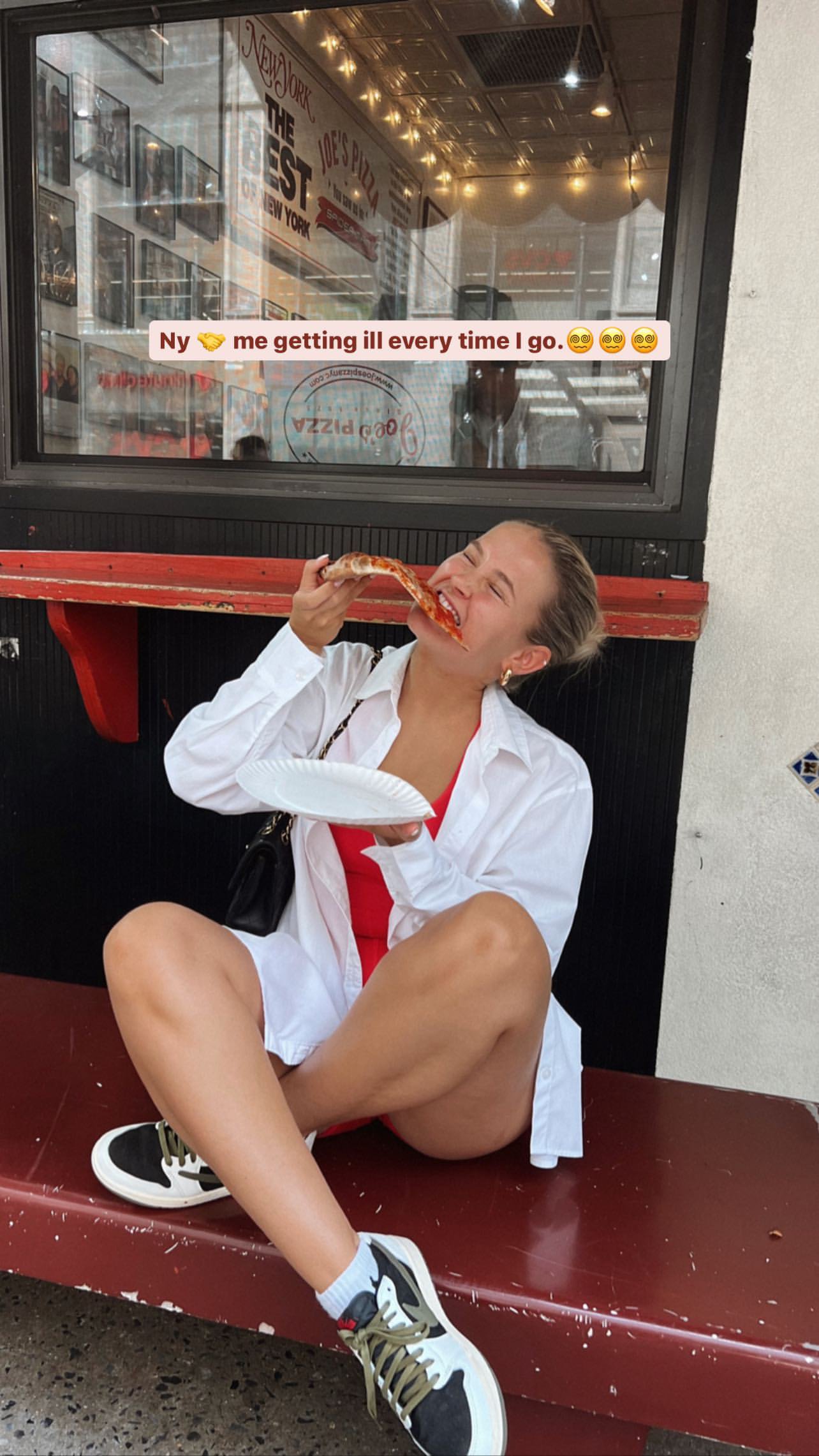 'This weekend has been a challenge, to say the least. Solo parenting when you're poorly is no joke…Especially when you then give the flu to your baby too,' she continued.
She ended by saying she is 'very ready for a new week,' also sharing a joke that her visiting New York goes hand in hand with getting sick with a picture of her there while tucking into a slice of pizza.
Ahead of her trip, the reality TV star reassured her followers that she is not 'neglecting' as she jumping on a new video on her vlog.
During one segment, while Molly was discussing an iced drink that had underwhelmed her, Bambi could be heard wailing from another room.
'If you ever think I am neglecting the baby monitor and you can hear Bambi in the background – like that noise, I don't know if you can hear it? – don't think I'm neglecting her,' she assured her fans.
Molly-Mae explained: 'She just takes a minute to settle off when she has her nap. I always leave her for five minutes and then she'll just fall asleep. Don't think that I'm being a bad mum there.'
She shared a , with the pair .
The star shared a black-and-white picture of the pair with boxer Tommy getting down on one knee, writing: '23rd. One month your fiance @tommyfury.'
That wasn't all, as the new mum went on to share a gorgeous video of baby Bambi, smiling and laughing happily while lying on a bed.
Molly wrote alongside the black-and-white clip: 'And 7 months of you my perfect girl.
'The love of my life. My whole universe. Words will never describe how much I love you.'