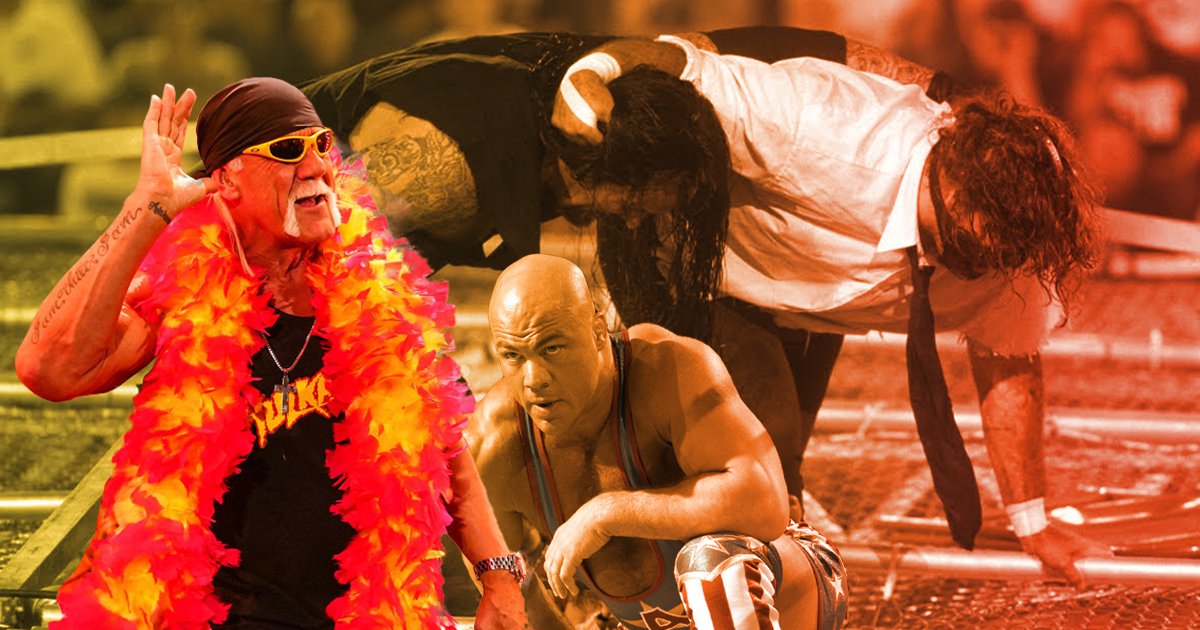 Life as a superstar can be gruelling, from intense travel schedules to the physicality of the matches.
For every person who says , there is a wrestler with a laundry list of brutal injuries suffered in the name of entertaining a passionate fanbase.
Over the past few weeks, several stars – including retired Hall of Famers and current world champions – have opened up about their own health battles, from broken backs to shrinking arms.
Of course, the business is a much safer and health conscious place than it was in the past, with WWE's concussion protocols in particularly being a welcome development over the past decade.
Despite all the theatrics in the ring, every wrestler who steps between the ropes is taking a real risk and putting their body on the line.
The likes of Kurt Angle, Hulk Hogan, Seth Rollins and Jon Moxley have all revealed the gruelling impact of their careers, putting into perspective the amount they have poured into their dream.
Kurt Angle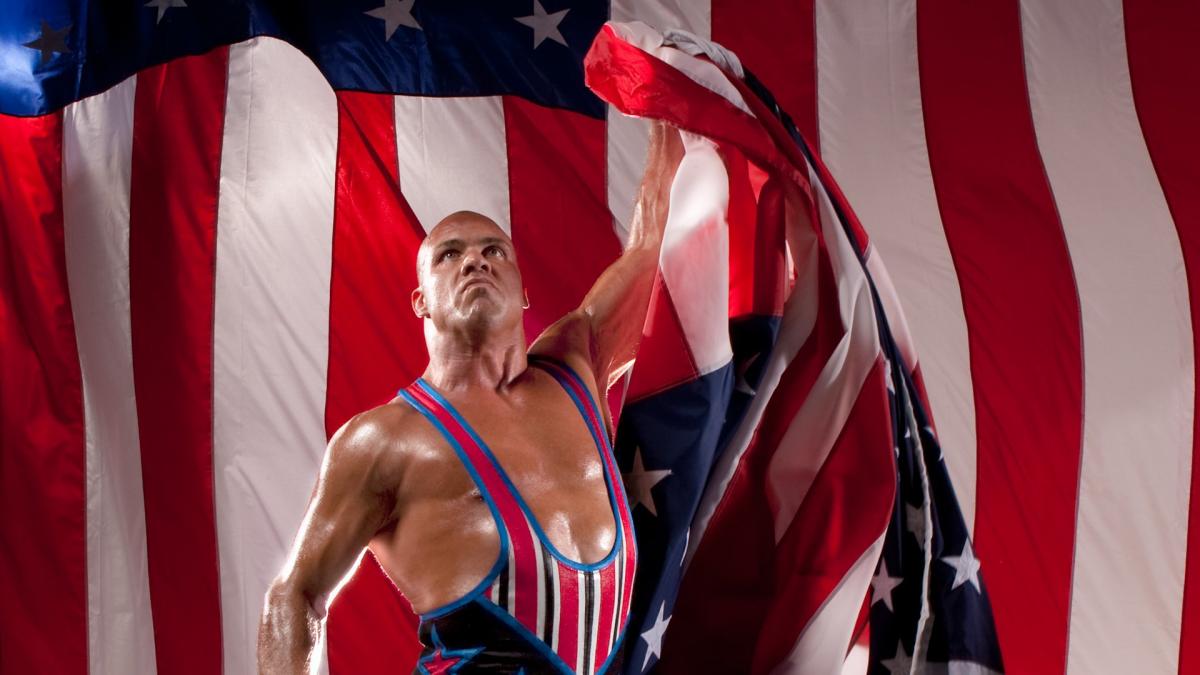 Kurt Angle, 54, recently admitted Wand needs a fusion after breaking his neck four times in WWE alone, having already suffered the same injury before the 1996 Olympic Games.
'I lost three inches in both arms and they atrophied because my neck was just so messed up,' he recently told the Joe Rogen Experience, adding that he also has a lack of strength as a knock on effect of his various injuries.
'I can't feel my pinky fingers. I have a lot of atrophy in my arms. I don't have a lot of strength. I can curl for like 20 pound dumbbells. When I do triceps, I can only push the weights about 60 pounds forward,' he added.
'I have a complete ripple through my chest. It will never come back and I'm afraid it's gonna happen again, so I'm going to have to have a fusion sooner than later because if I don't, the damage is gonna get worse and worse and then my arms are gonna end up shrinking to nothing.'
Mick Foley (AKA Mankind)
Mick Foley has made no secret of the lasting impact his daredevil wrestling career has left on his body, and he's still struggling to this day with a litany of devastating injuries.
One match in particularly shorted his career, when heat King of the Ring 1998, and – as Mankind – got thrown off the towering structure through a table, and later got chokeslammed through the roof to the ring below.
'Things did not work out like I'd have hoped,' he previously told Metro.co.uk. 'The cell collapsing when I was chokeslammed still has fallout for me!
'I just paid $425 to remove my bottom flipper – which are false teeth which were knocked out in that cell – and I'll have to pay $15,000 or so to get those teeth fixed.'
He added: 'It was definitely the point from which I believed in my own mortality, so everything was different following that cell match.'
Hulk Hogan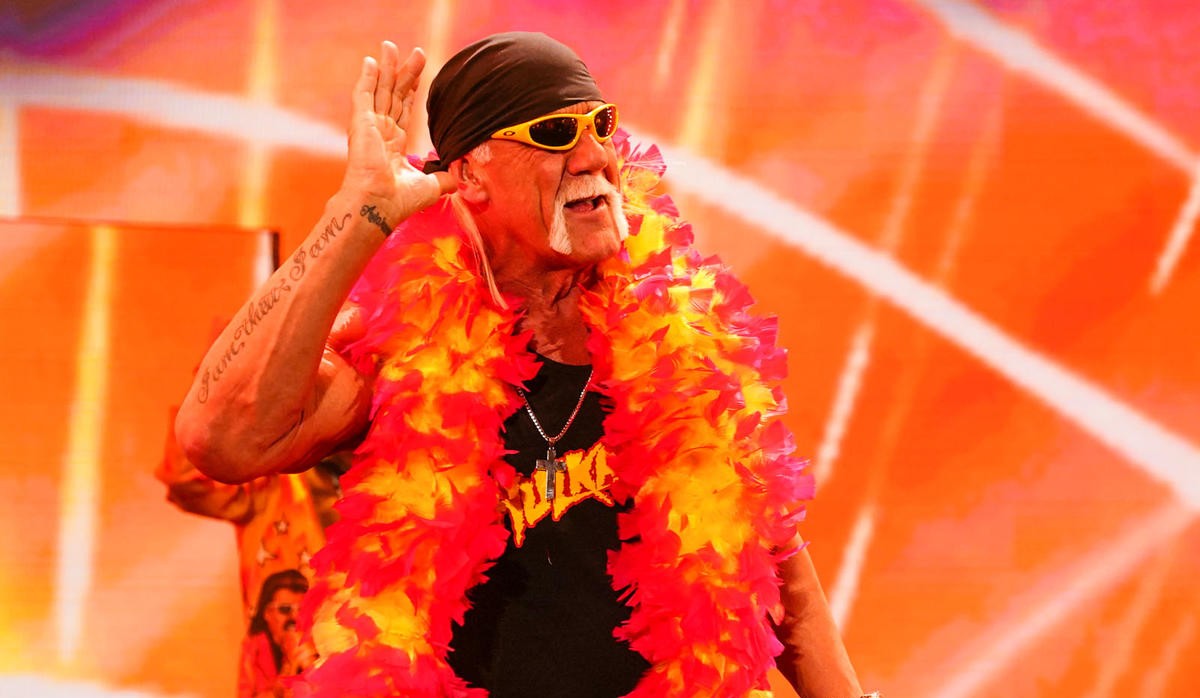 Over the summer, Hulk Hogan revealed he had by a decade ago, and he noted he has had 25 surgeries over 'the last 10 or 12 years'.
'It's kind of weird because I when I went to do Rocky III when my mother was still alive, if she would come to by house, she'd go, "Yo T, come over here, the first thing I wanna do is measure you,"' he recalled on the podcast.
'That's what she did to me before I went to do the Rocky movie [in 1982], I was 335 pounds, I was six foot seven on the nose. Right before my mother died a few years back, she wanted to measure me – I was six four and a half.'
The 69-year-old star – whose real name is Terry Bollea – admitted he also if he has to walk more than a few feet.
He explained: 'I can pretty much walk on my own from here to that door, but if it gets too further than that, then I get a walking stick, which is embarrassing as hell!'
Jon Moxley
Jon Moxley – known e – recently opened up on the impact of a .
'The doctor last year told me that I have the Arthritis of a 70 year old man. And that was quite humbling, that was a year or two ago. So by now, it's like a 72 year old man,' the AEW star told the podcast.
'If the wrestling shows took place in the morning, like Saturday morning Superstars, if we started doing like those early territory style studio TV tapings on like Sunday Mornings, I would retire, I'd be done.'
Seth Rollins
For the past couple of months, WWE star Seth Rollins has seen his rivalry with Shinsuke Nakamura.
The Visionary has revealed both on TV and in interviews that he has has two fractures in his lumbar spine, and has beenfor over four years.
'I have been living with that injury for over four years and it doesn't get better by itself,' he said on Monday Night Raw last month.
'As a matter of fact, it gets worse, and the truth, I dunno what the end game is. I dunno how much longer I'm gonna be able to do this at the level I'm currently running at.'