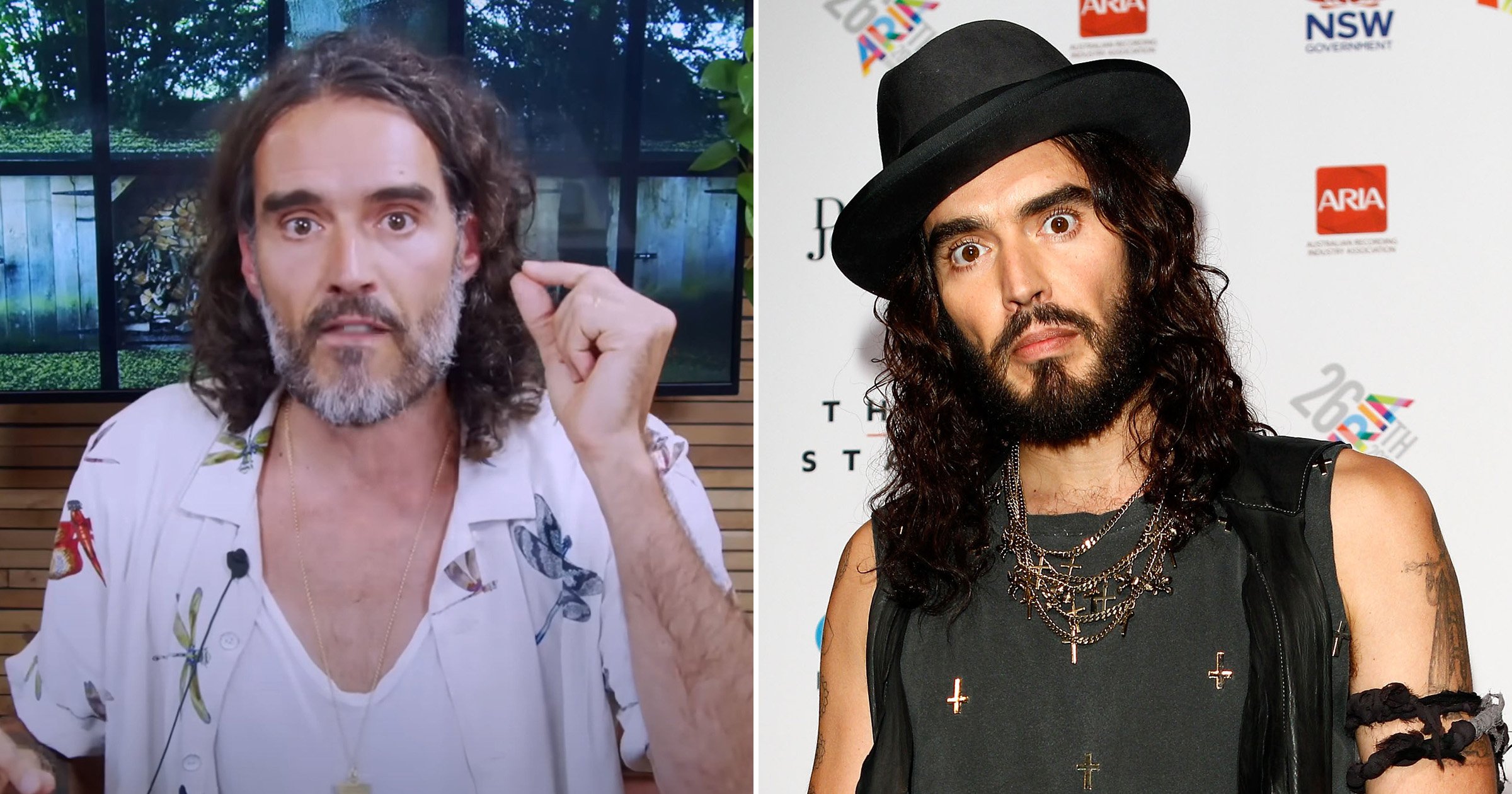 Another woman has come forward with allegations against .
The comedian is facing allegations of rape and sexual assault from multiple women, which he has denied, insisting .
A woman has now spoken to alleging Brand was 'jumped' on her and was 'aggressive'.
She claims they went on to have consensual sex but that he refused to call a taxi to let her leave the house until she performed oral sex on him.
The woman, speaking anonymously, alleged she met Brand on an aeroplane where he was 'charming,' and agreed to travel with him in his limousine for breakfast once the flight landed.
However she claims he 'changed' in the vehicle, 'jumping' her and was 'aggressive… I felt very vulnerable and intimidated.'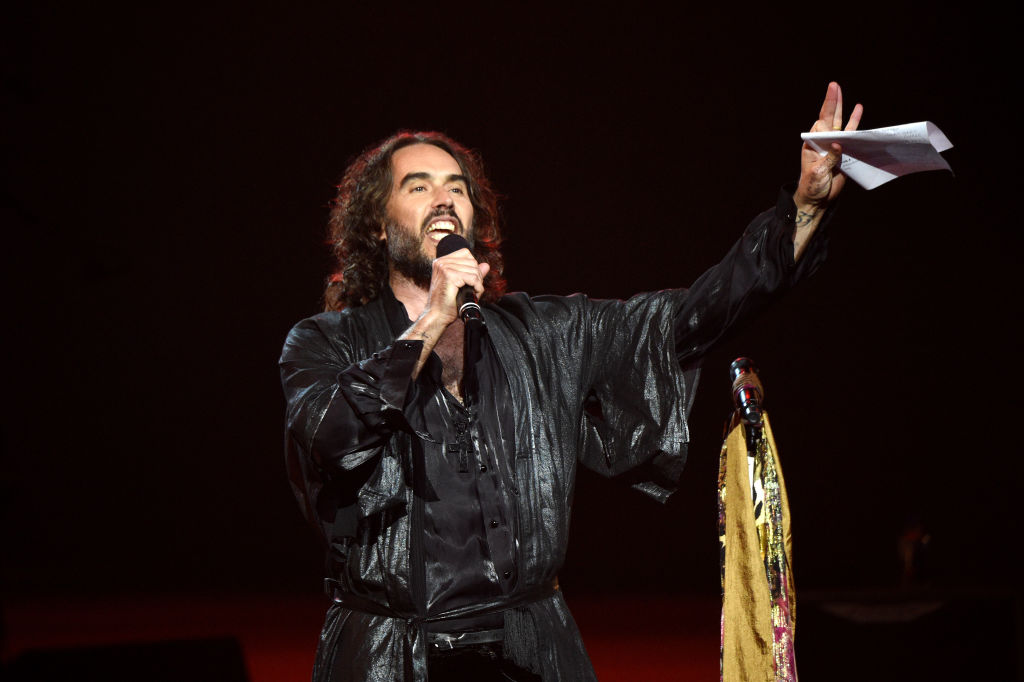 'The limo driver was turning around a few times because I was saying no,' she went on to claim, 'but he ripped a hole – more than one hole – in the tights that I was wearing.'
The woman said the limousine brought them to Brand's house where they had consensual sex, saying: 'I mean, it was consensual. I didn't say no.'
'But I feel like there's a fine line between being forced and being coerced, you know, like being in a situation where the only way out is just to get it over and done with and leave.'
The woman alleged Brand then refused to call her a taxi until she performed oral sex on him, saying she felt 'really trapped.'
It comes after last weekend's joint investigation between The Times and Channel 4, in which four women alleged rape and sexual assault.
Since then, three other women have come forward with stories to The Sun, the BBC and now Sky News, while the Metropolitan Police confirmed they received a formal complaint from a woman alleging sexual assault claimed to have taken place in Soho in 2003.
Before the Times piece was published, followed by a Channel 4 documentary hours later, Brand had taken to Twitter, aka X, where he said he 'absolutely refutes very serious allegations' being made against him.
While the allegations had not yet been published at the time, he said he had been approached by a mainstream TV network and a mainstream newspaper with 'extremely disturbing' correspondence listing 'a litany of extremely egregious and aggressive attacks.'
Amid some 'stupid stuff' in the correspondence, including, he said, that he 'shouldn't be able to attack mainstream media narratives,' were 'some very serious allegations that I absolutely refute.'
He insists all relationships have been consensual.
Brand has since on X, formerly Twitter.
Metro.co.uk has contacted Brand's reps for comment.
Get in touch with our news team by emailing us at [email protected]. Or you can submit your videos and pictures .
For more stories like this, check our.
Follow Metro.co.uk on and for the latest news updates. You can now also get Metro.co.uk articles sent straight to your device. Sign up for our daily push alerts .