has posted a fresh video online following days of made against him by several women.
The 48-year-old Get Him to the Greek star hit headlines last weekend as several women made claims against him in an investigation by The Sunday Times, The Times, and Channel 4's Dispatches.
He has been accused of inappropriate behaviour over a seven-year period at the height of his fame in TV, radio, and film from 2006 to 2013. One woman says when Brand assaulted her.
More women have since with the Metropolitan Police also having received a report of an alleged sexual assault in Soho, London in 2003.
Brand's career has taken several knocks, with his UK and Australian being dropped by his management, and the BBC and Channel 4 launching into his behaviour while working on their shows.
The St Trinians actor admitting to being 'very promiscuous' in his past but insisting all sexual encounters were 'consensual.'
Now, after lying low for a week andBrand has shared another three-minute video to both Twitter and Rumble, the latter being a social site where he already boasts over 1.4million followers and has urged his fans to join him.
In the clip, Brand said the week since the claims were published had been 'extraordinary and distressing.'
He said: 'I thank you very much for your support and for questioning the information that you've been presented with.'
Brand went on to claim that on social media platforms in the wake of sexual assault allegations made against him have occurred 'in the context of the Online Safety Bill'.
One platform he had demonetised was YouTube, where he previously posted multiple videos a week and reportedly earned £1million annually.
'By now you're probably aware that the British Government have asked big tech platforms to censor our online content and that some online platforms have complied with that request,' he said.
'What you may not know is that this happens in the context of the Online Safety Bill, which is a piece of UK legislation that grants sweeping surveillance and censorship powers, and it's a law that has already been passed.
'I also don't imagine you've heard of the Trusted News Initiative. Now, as is often the case when a word like trusted is used as part of an acronym to describe an unelected body, trust is the last thing you should be offering.
'The Trusted News Initiative is a collaboration between big tech and legacy media organisations to target, control, choke and shut down independent media organisations like this one.'
Brand also said he would return to his show on Rumble – a right-wing, online video platform that refused to follow YouTube in blocking the comedian from advertising revenue on its site.
The controversial podcaster described the streaming site as having made a 'clear commitment to free speech'.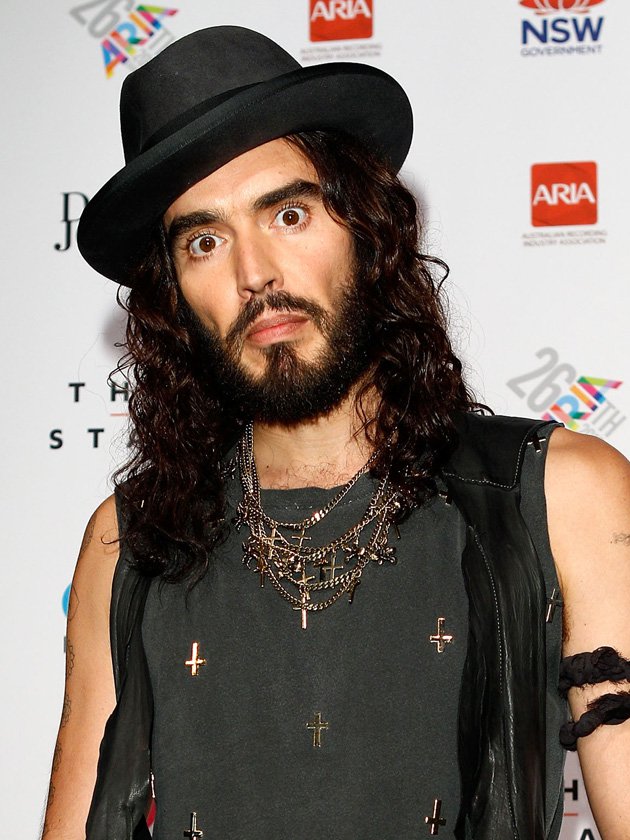 He said: 'It's clear that these organisations (mainstream media outlets) collaborate in constructing narratives, whether it's about the war or the pandemic, and of course, there are other examples.
'It is very clear to me that we have to be very, very cautious indeed.
'That's why I'm asking you to follow me on Rumble.'
He said he would continue talking about 'deep state and corporate collusion' and how democracy is 'shut down, ignored and avoided'.
'And of course, we'll be talking about media corruption and censorship.'
Brand concluded by telling his viewers that following him on Rumble is 'the only way that we can keep our voice.'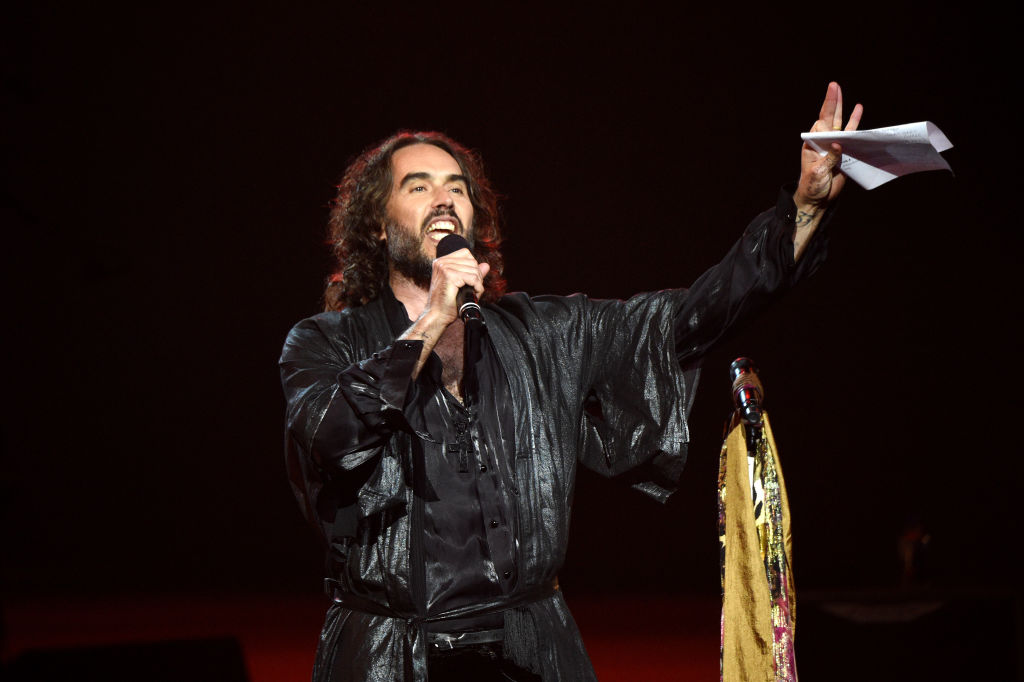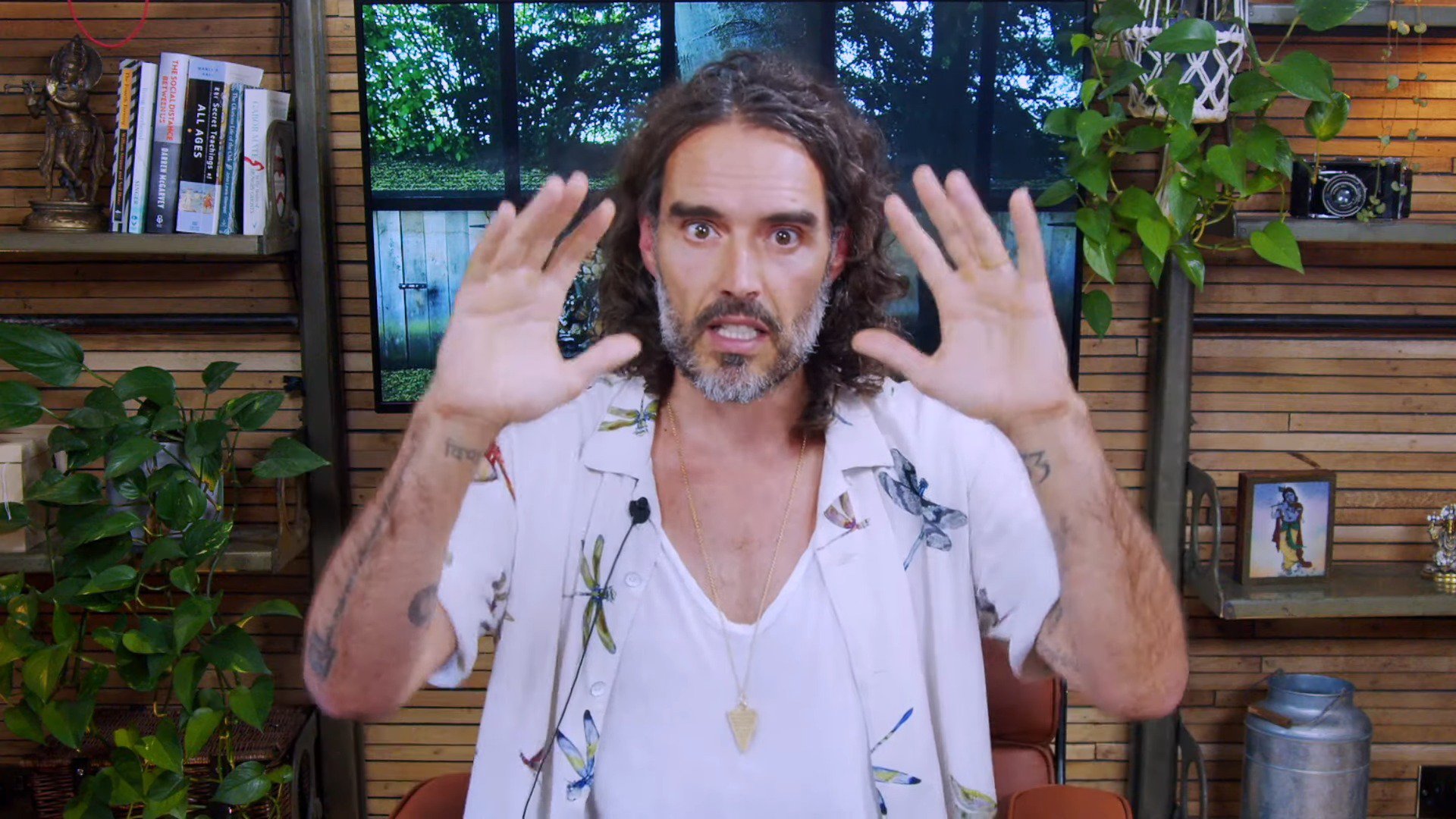 The TV star added that he never imagined that he would need his followers' support as much as he does now.
'And I need your support now, more than ever, and more than I ever imagined I would,' he said.
'So, follow me, support our channel if you can, if it's within your means, but more important than any of that is that you please, if you can, stay free.'
The video was posted just moments before Newsnight aired on BBC Two with fresh accusations about the former Hollywood actor's behaviour.
Cole Parker, who worked with Brand between 2000 and 2002, claimed that models were often warned by their agents about the comedian.
He has not responded to the latest claims made in the interview in which Parker told Newsnight he was 'surprised' details were not made public sooner.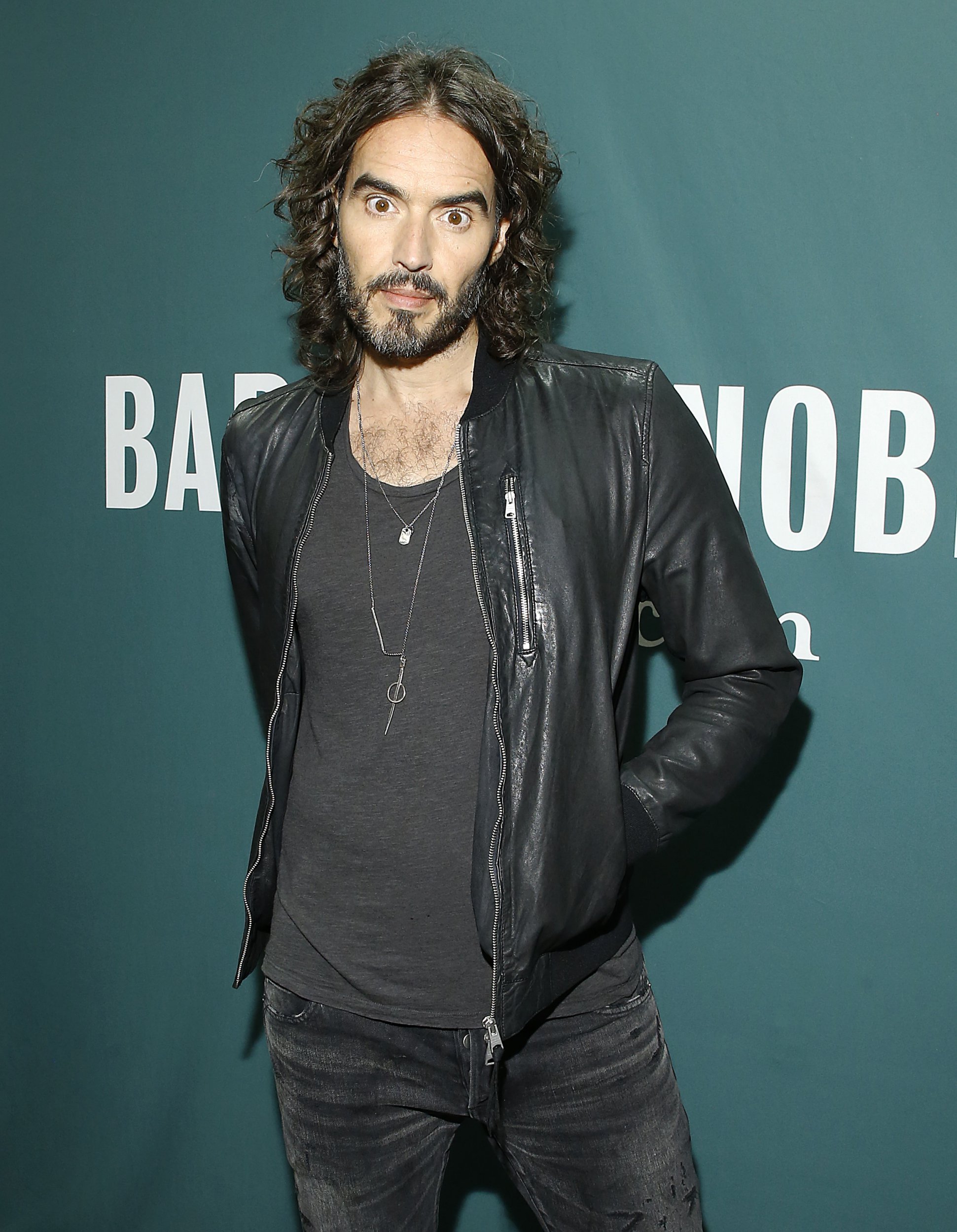 'A lot of the modelling agents would sit down and tell their models, tell their stable, warn them about him,' he said.
'Things like people go back to his house and they fool around and then if they didn't want to go all the way, he had a reputation for sometimes getting angry or a bit nasty if people wouldn't sleep with him the first time.
'And given the fact that he was a celebrity, very good-looking man, very funny, he didn't really need to sort of operate that way.
'There would have been plenty of people who would have been happy to get themselves involved in a dalliance with him, he didn't have to go with people who were reluctant to do so.'
Asked if he was surprised by the allegations, he added: 'I'm surprised it didn't come out sooner, I'm surprised at the moment that it's only four of them.'