The stars were left cringing and hiding behind their hands as they tuned in for the latest installment of
Hosted by and previously dubbed a middle-aged , the new dating show gives single parents a second chance at finding The One in a romantic retreat.
What they don't know, however, is that their children are watching their every move.
So, when they were invited to an intimacy workshop, it made for very uncomfortable viewing indeed,
Now, some of it was rather tame. The parents were giving each other massages and while, yes, it was cringe for the kids, it wasn't as bad as what came next…
Tasked with choosing an object for their partner to, well, 'pleasure' them with, one moment saw two parents engage in some interesting antics with… a grape.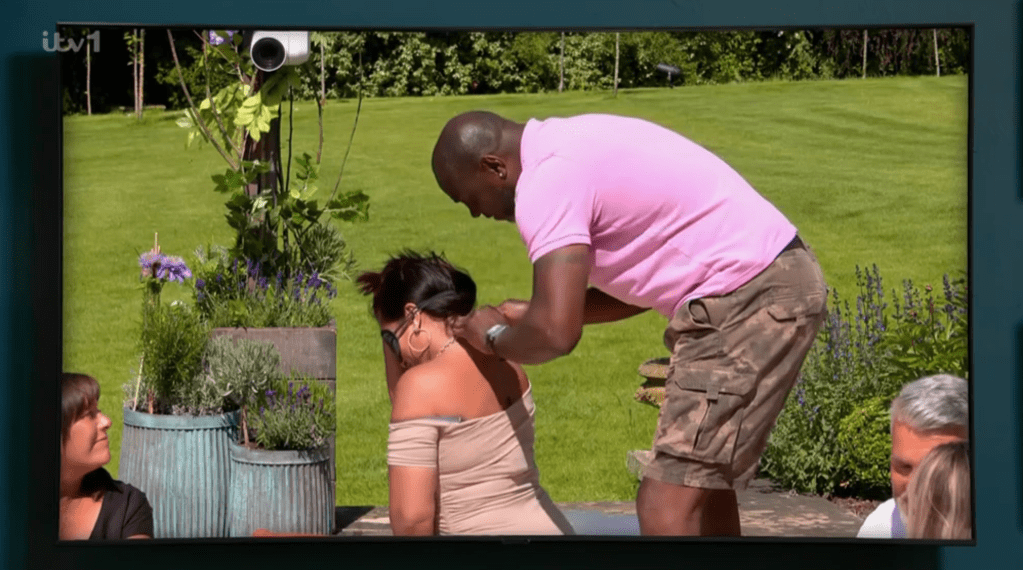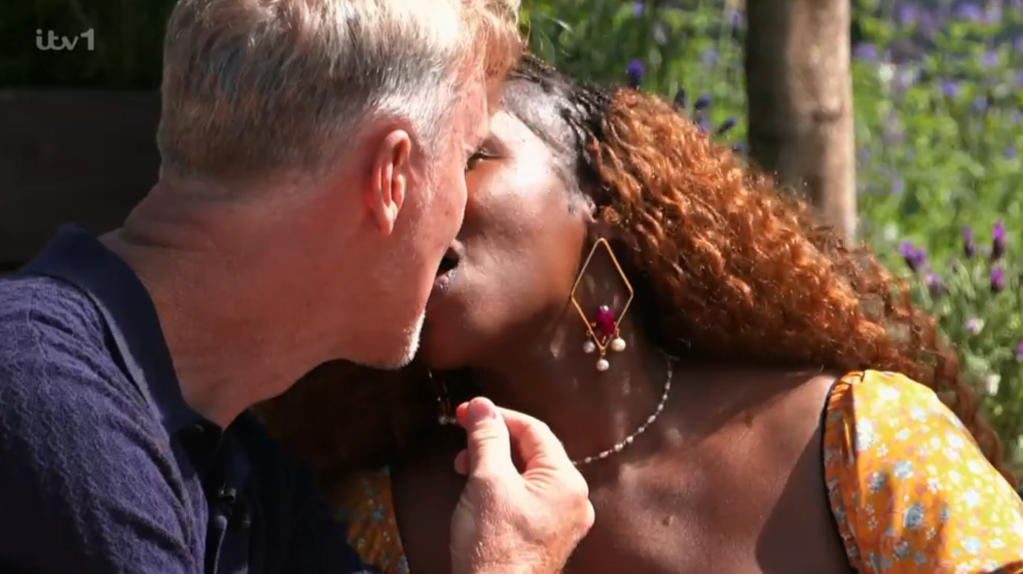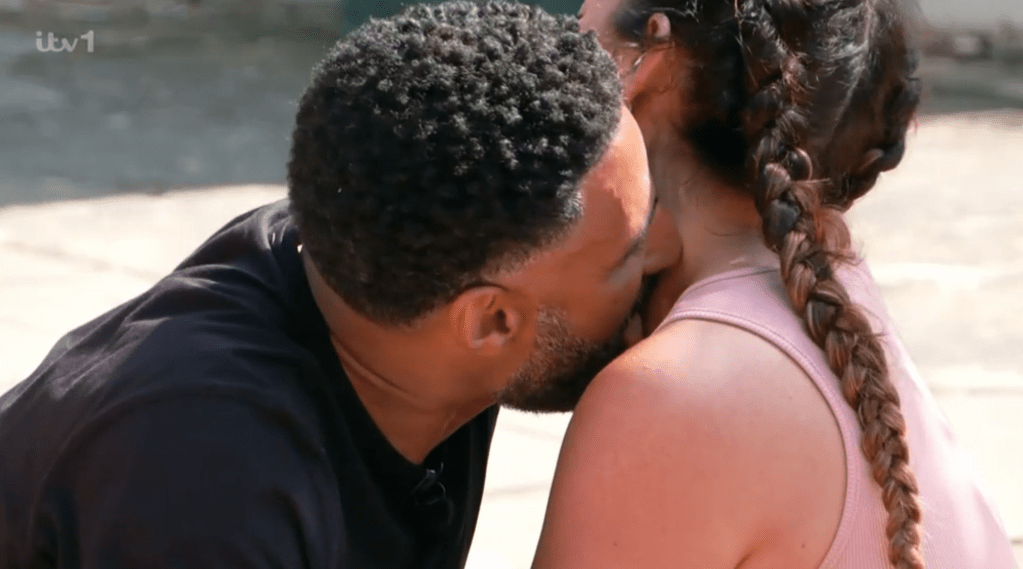 Yep, this meant feeding each other the fruit in a very sexy way before exchanging a grape with their mouths.
'That's not sensual!', exclaimed a horrified Mary Wood.
'If that were your mum, you'd absolutely die,' Ellie Warner screeched.
Helena Worthington agreed: 'I just know how embarrassing that must feel.'
But it didn't stop there, oh no.
One bold singleton decided to go for a chocolate finger, having the biscuit actually rubbed all over her neck.
'She doesn't want all that around her neck, that'll be sticky!', the sofa critics said in shock.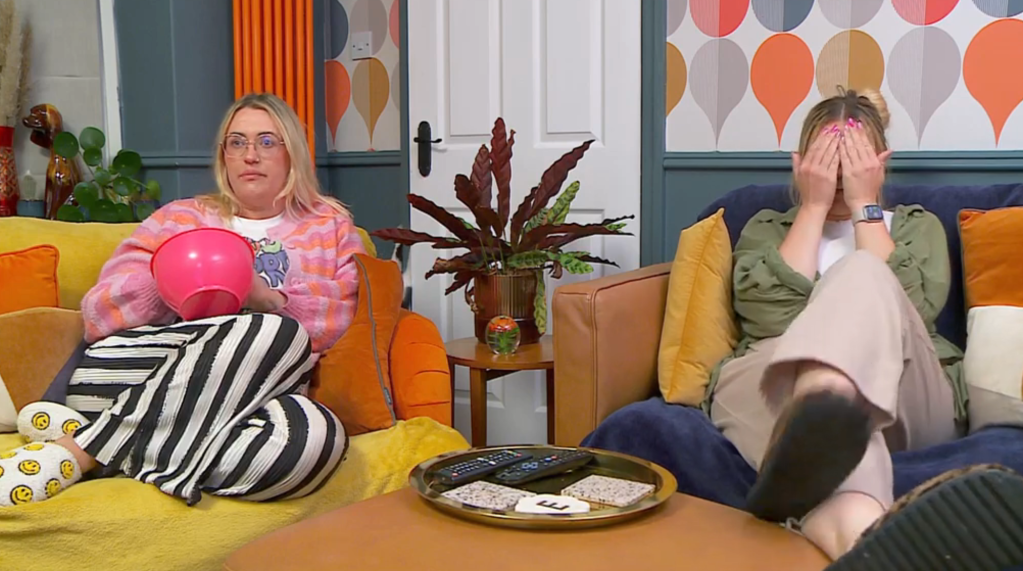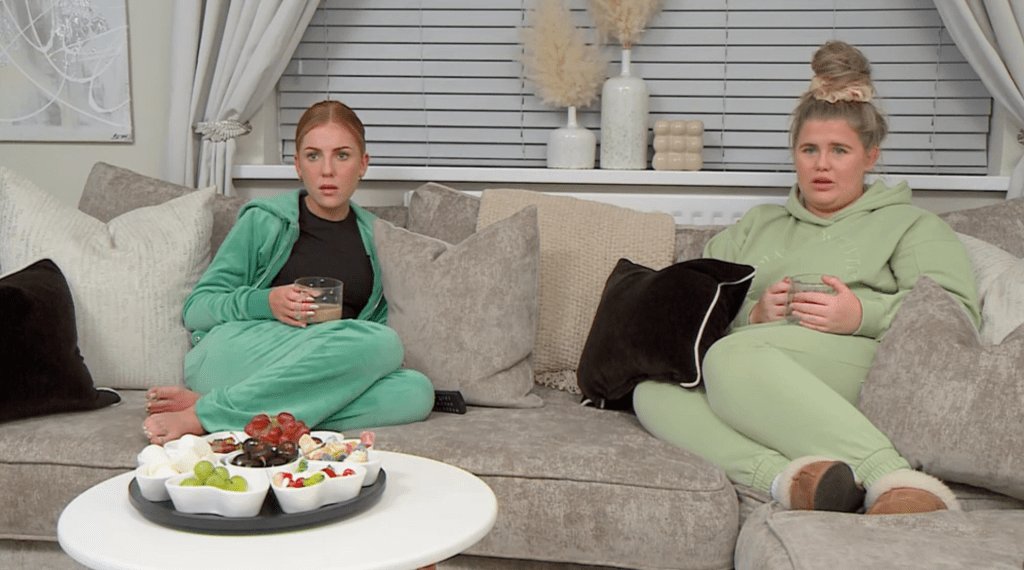 'This has gone up three notches,' added Simon Minty.
Simon, who appears on the show alongside his sister Jane, then said to her: 'You're very quiet, I'm concerned you've done this…'
All Jane did was chuckle before saying coyly: 'I'm just gonna say… Twix.'
As you'd expect, Simon's face was one of sheer horror all kinds of disturbing images entered his brain.
As for Giles Wood, he couldn't resist a cheeky comment about how he would tackle the challenge – we know you were wondering.
He told his beloved 'Nutty': 'I think I would've chosen a Curly Wurly.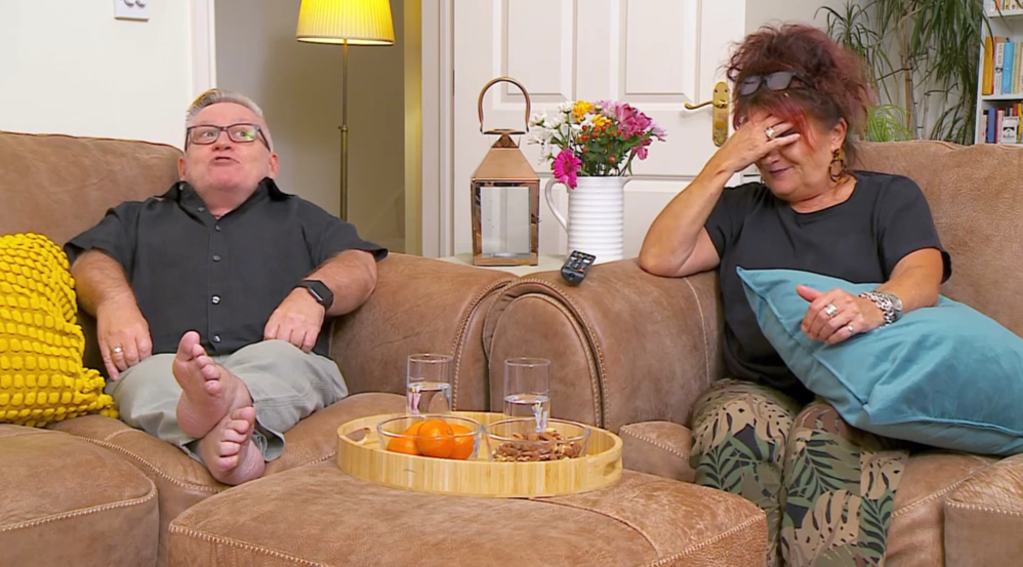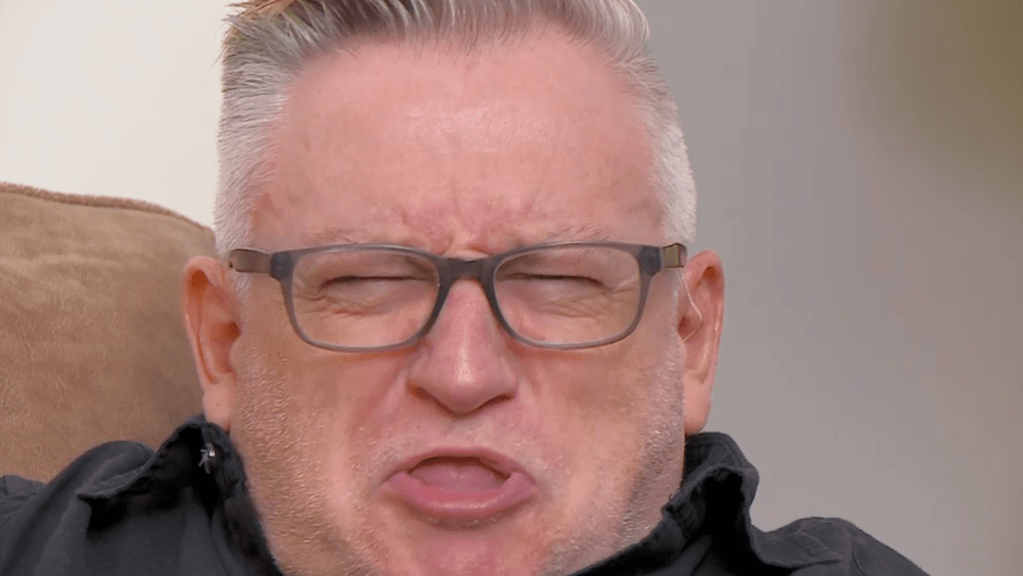 Are you enjoying My Mum, Your Dad?Comment Now
'I'd put one end in the partner's mouth and I'd have the other end, and it'd take so long that by then she'd have lost interest!'
'But that wouldn't be sensual!', Mary blasted.
No, Mary, we don't think it would…
Gogglebox airs Fridays at 9pm on Channel 4 and All4.