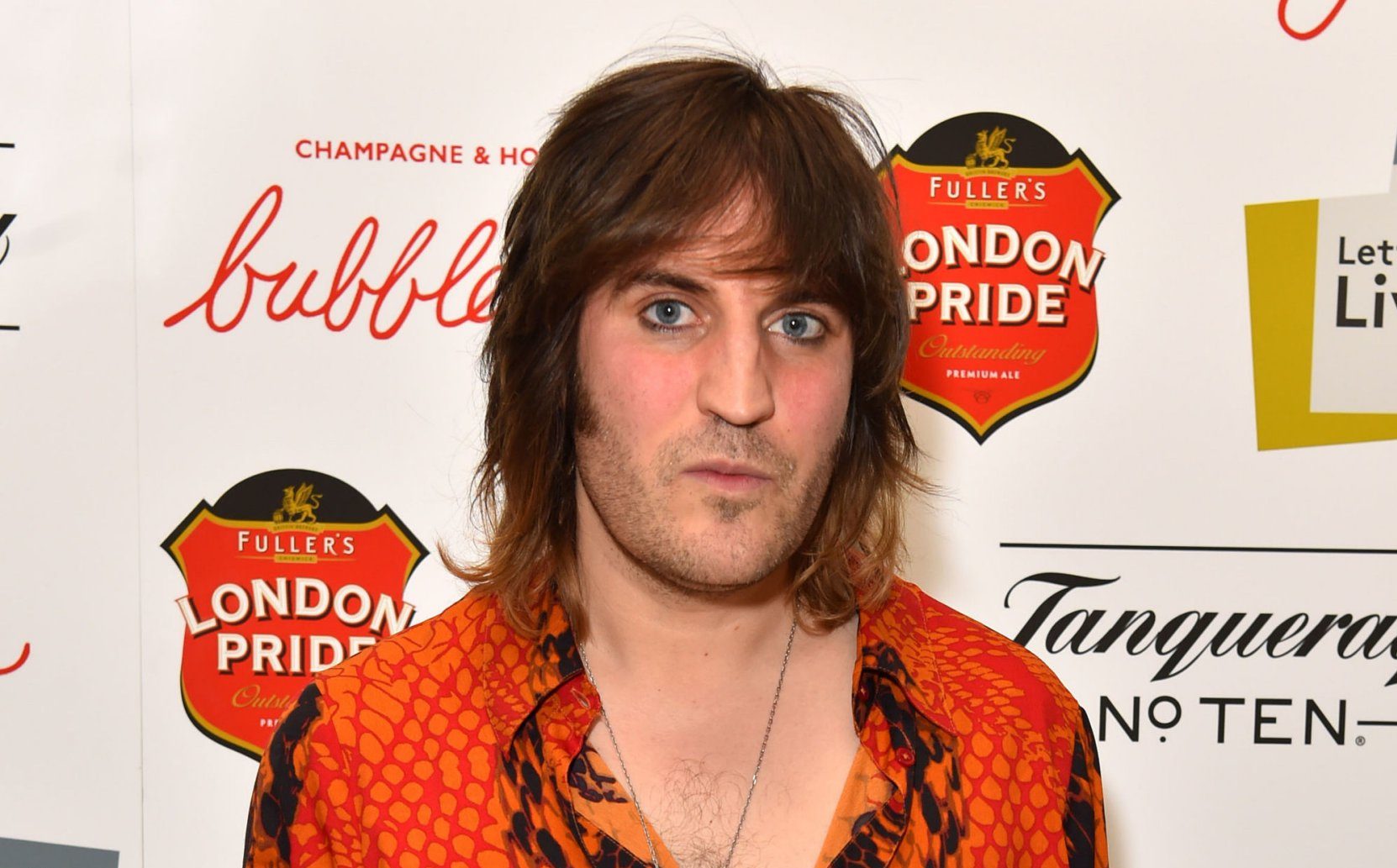 The presenter rocked a rather expensive knit jumper on the second episode of the series and signalled the beginning of sweater season. 
The 50-year-old TV star has been known for his eclectic fashion sense and that wasn't about to change as he stepped onto the set to watch over contestants while they baked their hearts out.
For Tuesday evening's show, the host opted for designer Yohji Yamamoto's black and purple 7G flower sweater which costs an eye-watering £915.
Noel walked around the tent in the oversized knitted jumper that featured two large white lilies embroidered onto the front of it.
He paired the outerlayer with some plain grey skinny trousers and styled his dark hair in his signature long bob do.
For fans wanting to the piece, internet sleuths sourced the item of clothing and notified followers as to how they could dress like
An account using the handle @noel.fieldings.wardrobe posted a side by side picture of the jumper on a website and Noel wearing the clothes to their page on Instagram.
They added a caption that read: 'In episode 2 of The Great British Bake Off 2023 Noel wears this sweater from Yohji Yamamoto.
'This is the Black and Purple 7G Flower Sweater from @yohjiyamamotoofficial. It is still available for purchase online for approximately £800.'
However, on clothing shop Ssense, the piece is listed for £915.
His latest outfit of the evening followed a jumper that got viewers talking after he appeared on their screens wearing an ode to the indie rock band Yeah Yeah Yeahs.
The piece of clothing on Twitter – now known as X – with fans going wild for the colourful patterned knitwear.
One penned: 'Loved seeing Noel wearing a Yeah Yeah Yeahs jumper on Bake Off this evening.'
Another said: 'New Bake Off is lovely but Noel's Yeah Yeah Yeah's jumper is especially lovely.'
'I really want the Yeah Yeah Yeahs jumper Noel Fielding was wearing in the first Bake Off episode,' a separate social media account commented about the star's jumper choice.
The Great British Bake Off continues on Tuesday at 8pm on Channel 4.