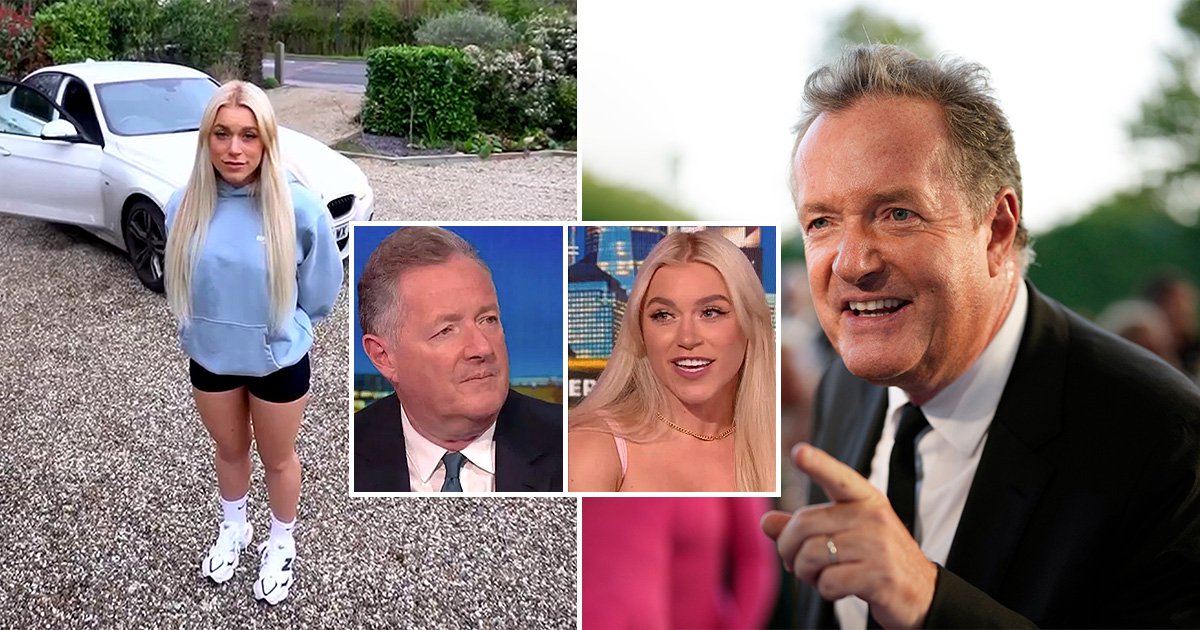 An has claimed doubled her earnings in just one night.
Elle Brooke appeared on the broadcaster's Talk TV programme Uncensored in June, where she delivered some perfect responses to his questions about .
The 25-year-old, who had previously been training to be a lawyer, now stars on On***ans and in the sex work industry.
'I'm just curious about you being someone who embarks on a law career, who's obviously very bright, went to university, packed it in just for money, to be effectively an online stripper. I mean, that's what you do, right?' former presenter Piers quizzed Elle.
She replied: 'I could be a good lawyer, yes, but also am I good at doing other things on video and camera? Yes.'
Her sassiest response then came when he questioned: 'Are you going to be proud that you have your little ones and they look at you and go: "Didn't you want to be a lawyer?" and you go: "Yeah, but look at all my stuff!"'
Elle replied: 'They can cry in a Ferrari.'
For once, Piers was left speechless, and Elle scored praised on social media for the perfect delivery.
She's now claimed her appearance on his programme doubled her usual earnings.
In an interview with , Elle explained: 'I was making 30k a month at university, so that's why I left but I think people think that's now and maybe I didn't explain it right, but they just hear the 30 grand a month.
'Uni ended when I was 21 or 22, so three years ago now. Life is good, thank you Piers Morgan – he basically doubled my earnings.'
Speaking of her plans for her earnings, the boxer continued: 'I could buy a Ferrari, could buy several Ferraris if I wanted to, but yeah now I'm just saving my money. I want to buy my dream home.'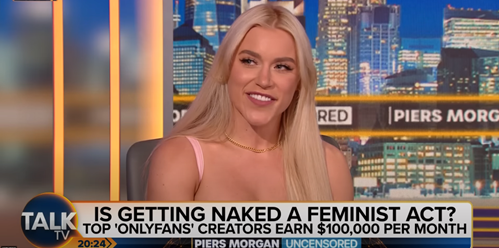 Shortly after the interview with Piers, Elle spoke about making him look 'stupid'.
Speaking to, Brooke said: 'When I went on Piers Morgan Uncensored earlier this month, I did not expect my interview to go viral.
'I was so nervous and knew that I was taking myself into the lion's den.
'But even if it was good or bad, any publicity is good publicity.'
'I knew that I couldn't argue with Piers, but I knew to be sarky and funny and witty was the only way that I was going to leave unscathed – which is exactly what I did,' she added to the publication.
She continued: 'I stood up against him, I held my own, and he couldn't make me look stupid. In fact, I made him look stupid.'
Piers Morgan Uncensored airs weeknights from 8pm on TalkTV.