Billy Ray Cyrus' dog actually led him to new wife Firerose more than a decade before they got married.
The lovebirds , more than a year after they announced their whirlwind engagement.
During a joint appearance on the Kelly Clarkson Show,, and how the 62-year-old's pooch was behind their meeting.
Side note: single pet owners, maybe it's time to take your dog on a walk…
Getting right to the point, Kelly questioned: 'I heard that a dog introduced y'all. Can I meet the dog? Maybe he can help me.'
'It's actually a funny story because I was walking out of an audition on Sunset Gala in Hollywood,' the bride replied.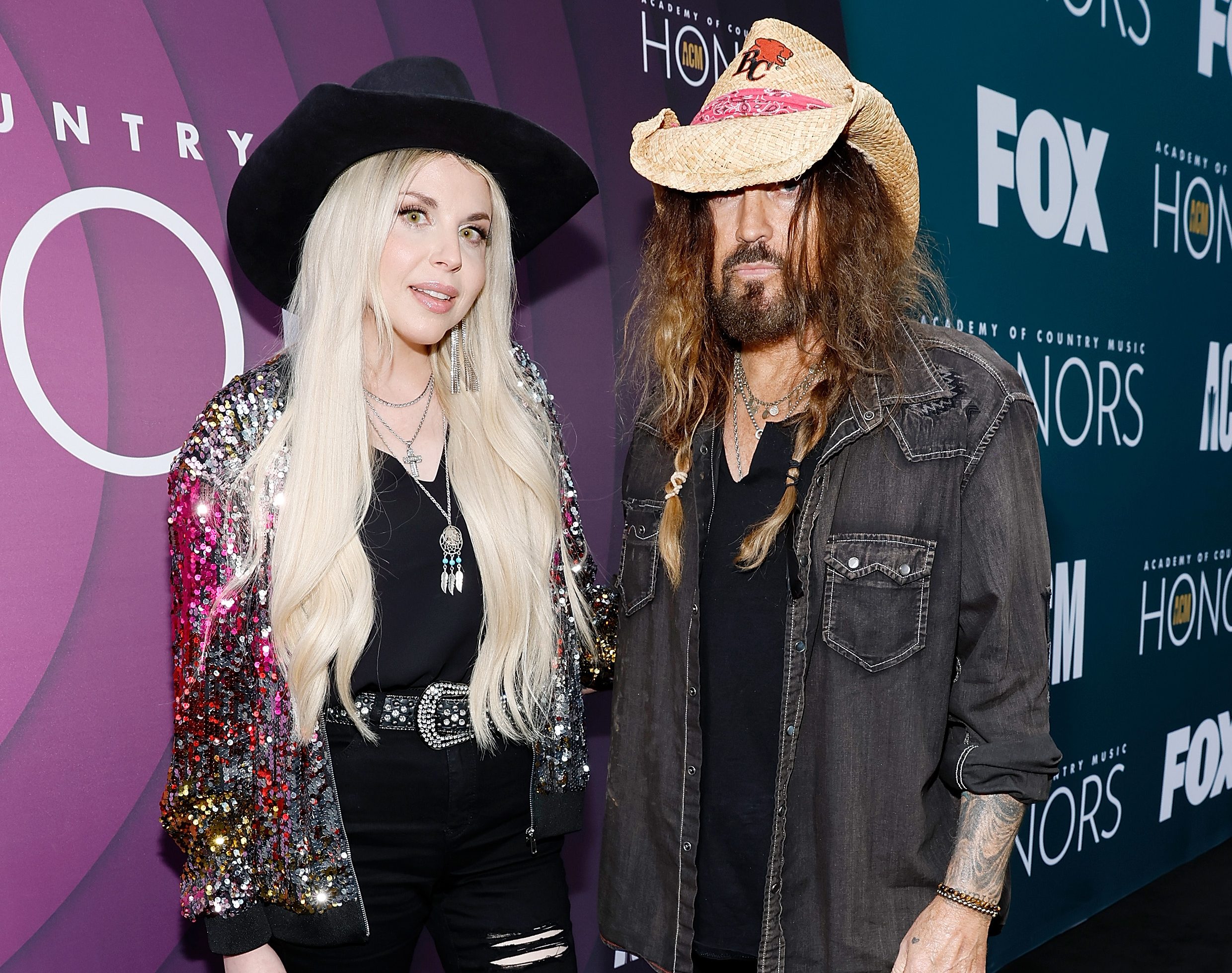 'Billy's dog, Tex, who was the most beautiful German shepherd you've ever seen – he was tapped into some divine purpose because we were, at the time, just friends and all these years later…
'That was 14 years ago. All these years later, we just got married.'
Clearly thrilled with the story, Kelly cheered: 'Oh, I love dogs. They're the best.'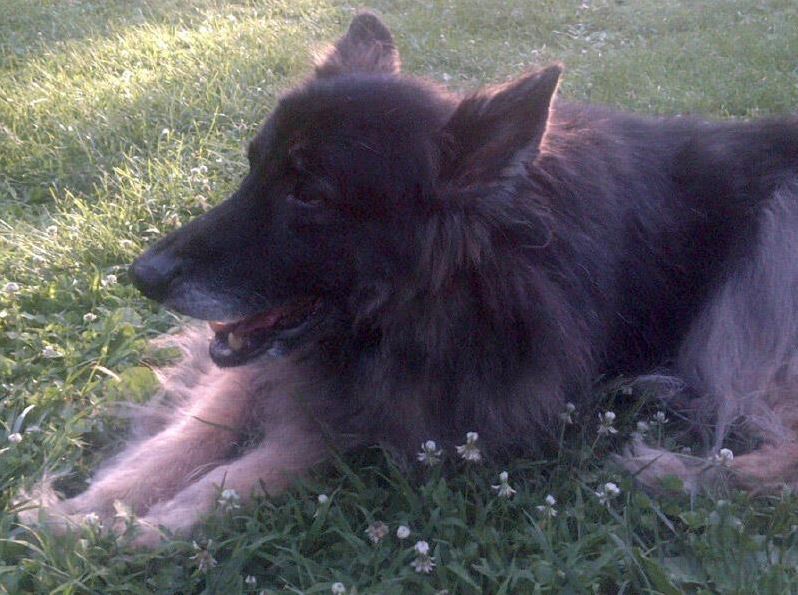 on the set of Hannah Montana, the series that made Miley Cyrus a household name – and they started dating last year, following the Old Town Road star's split from ex-wife Tish Cyrus.
In a candid chat with People Magazine, he previously recalled the first moment that they met, as he knew she would be a 'star'.
'I loved doing that show,' he said. 'There's a couple old pine trees on the lot that look like Tennessee. Tex and I would go out there in the middle of the day and he'd take care of his business and we'd stretch and I'd think how much I missed Tennessee.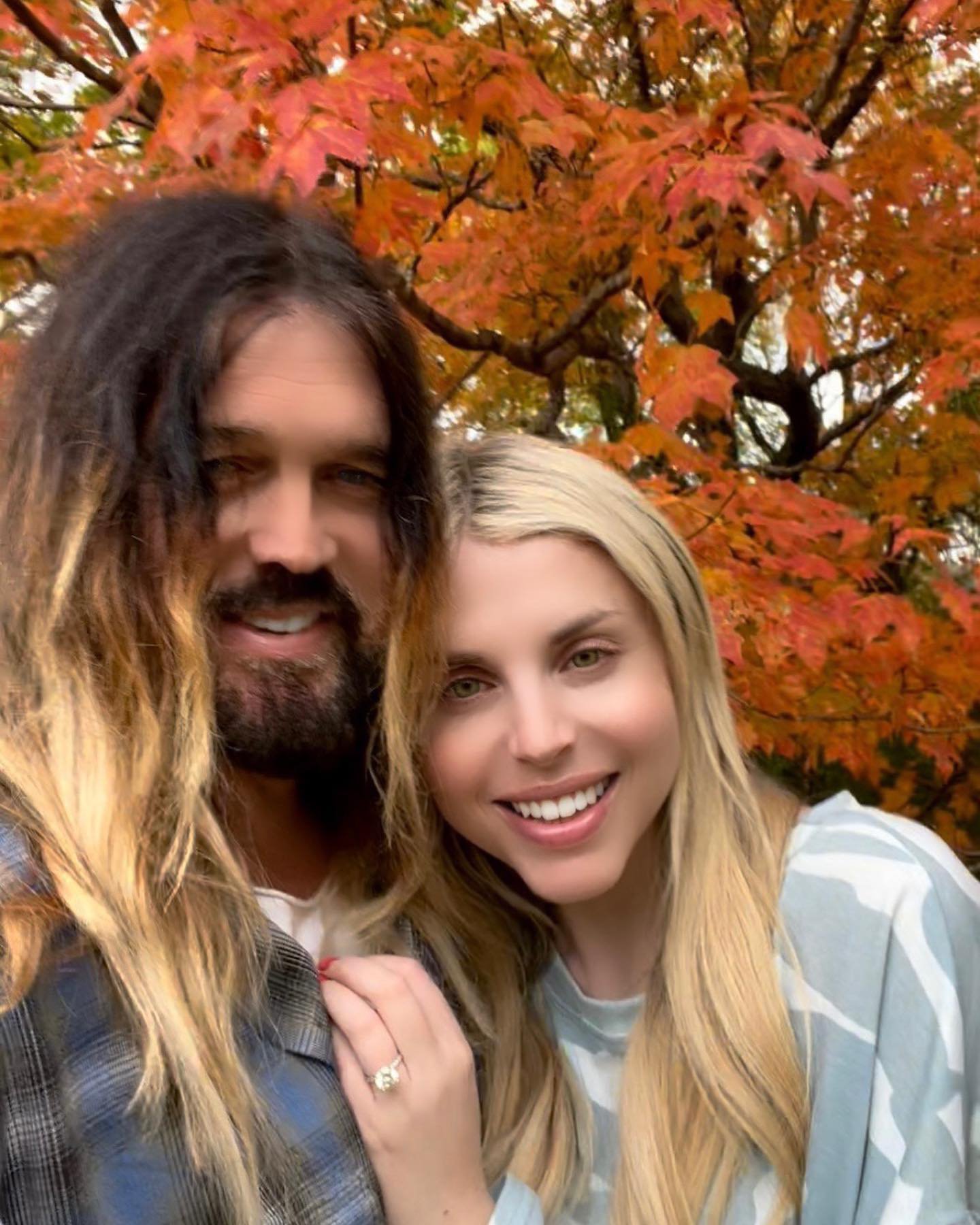 'On that given day, Firerose came out of the front door. There was almost a moment of, I don't know, recognition. I was like, "This girl's a star."'
Last August, Billy Ray got down on one knee and popped the question, taking their romance up a notch.
They tied the knot in an intimate ceremony this month, surrounded by their loved ones.
Sharing a glimpse into their wedding on Instagram, the groom penned: '10/10/23 will always be the beautiful, joyous day that our two souls united as one in holy matrimony.
'It was the most perfect, ethereal celebration of love we could have ever imagined.
'For both of us to hear the preacher say, "Billy Ray and Firerose Cyrus… I now pronounce you husband and wife" that was the sacred moment our new forever began. Long Live Love!'