has sparked a lot of reaction for his bold costume after the rapper decided to dress up as a bloody tampon for the festive occasion.
The 24-year-old rapper – real name Montero Lamar Hill – was blasted as 'disrespectful' and 'so wrong' by some disgruntled fans, while others enjoyed the unexpected choice in the usual .
Well known for dressing up in and having fun with his image, Lil Nas X often raises some eyebrows along the way.
So of course, , and the hitmaker made sure to fully commit to his vision.
The Old Town Road chart-topper shared his period-inspired costume to Instagram on Tuesday in a video, which panned around from a prop inflatable vulva with a string hanging from it to the star, who was strutting down the road holding the other end.
Pausing to cock his leg as he threw a pose by a signpost, Lil Nas X was dressed in white jeans and towering heels with a bloodstained smock over the top.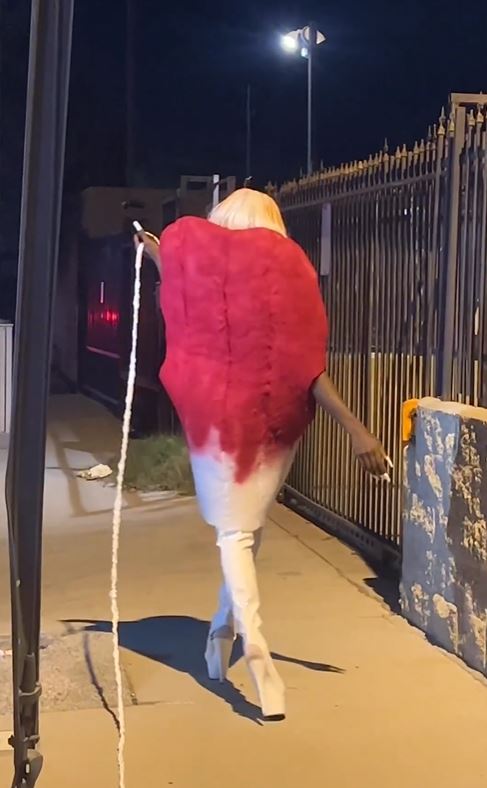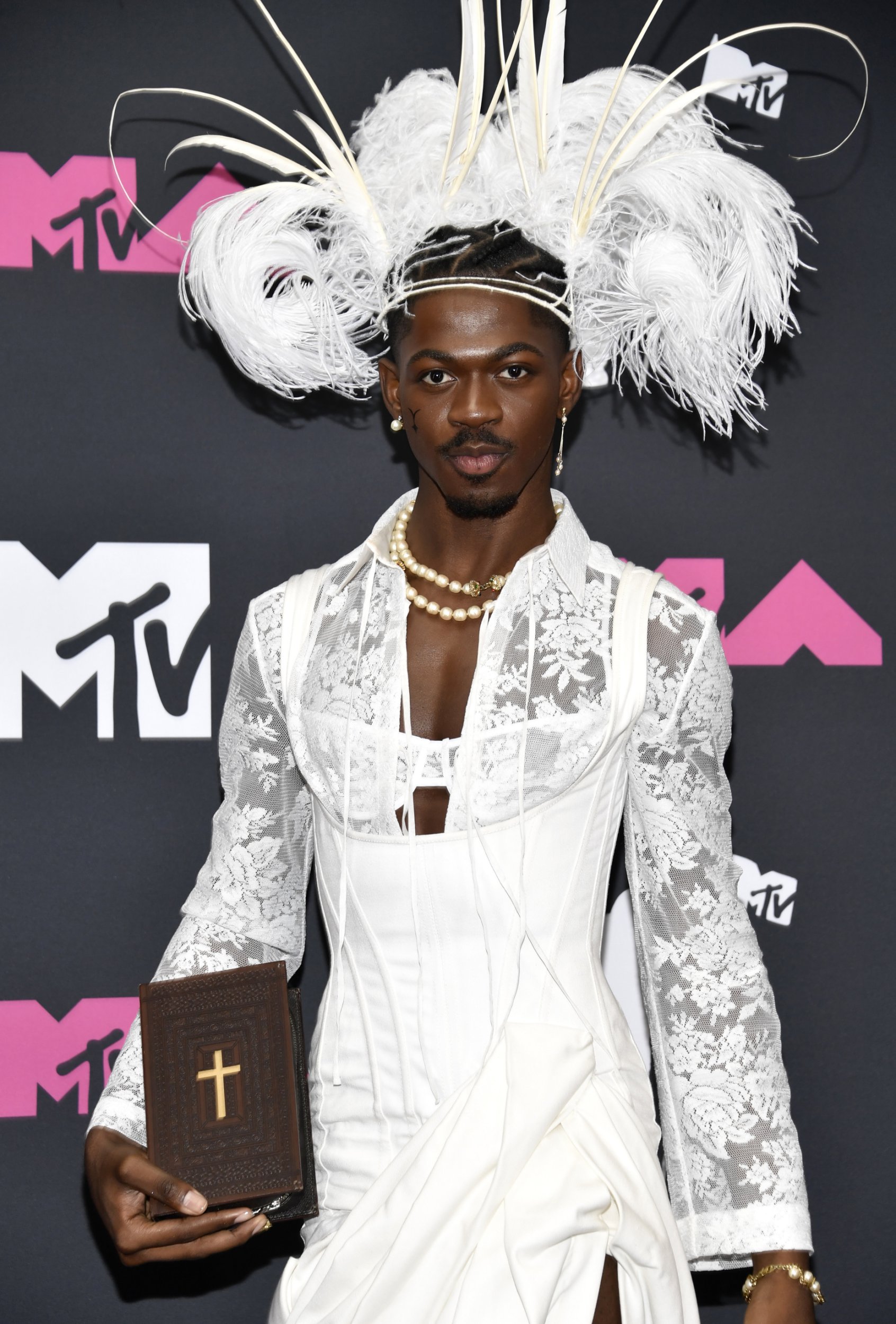 He completed his look with a brilliant white long manicure and a white-blonde bob wig with red streaks in it.
'This is so wrong,' complained one follower, adding: 'You don't even know wat we go through every month just gone laugh at our pain [sic].'
'I enjoy this look but the fact that you personally have never experienced the stigma, shame or pain involved with having a period makes me pause and think……. But why though?' asked another.

Have your say in the comments belowComment Now
'I gotta say, I don't think you'd want to BE a period if you could experience a period. Believe me, it ain't no walk in the park!' chimed in someone else.
'But living through it month after month, year after year, is often a horror show! Peace!'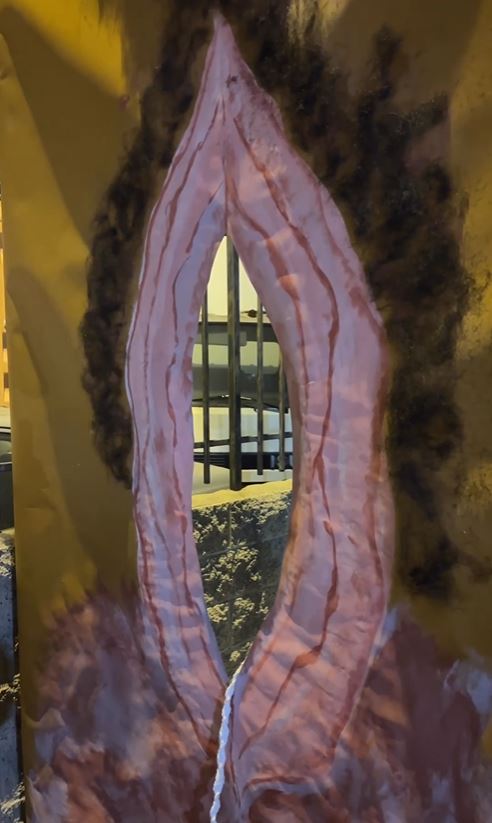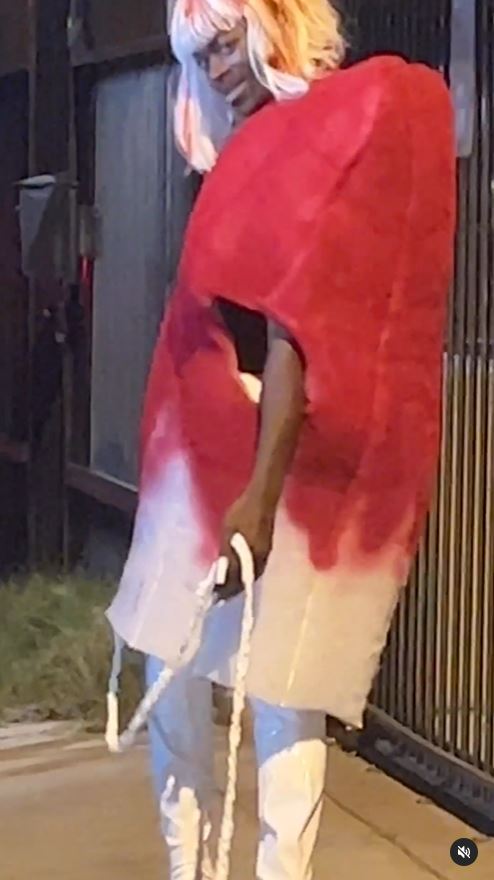 'I almost threw up ?,' complained another follower.
'Irritating, nasty and disgusting,' blasted another person, while someone else added: 'This is truly vile.'
However, others were very much here for it.
'An utterly horrifying Halloween costume… hats off to you sir,' praised one person, while another pointed to the obvious as they said: 'Can't wait to see what controversy stirs from this ??'
Lil Nas X was also dubbed 'an absolute menace' and told: 'We don't deserve you.'
He was also praised for and drawing attention to periods – something which roughly 50% of the world's population contend with.
'Well, that's one way to normalise periods,' one fan commented.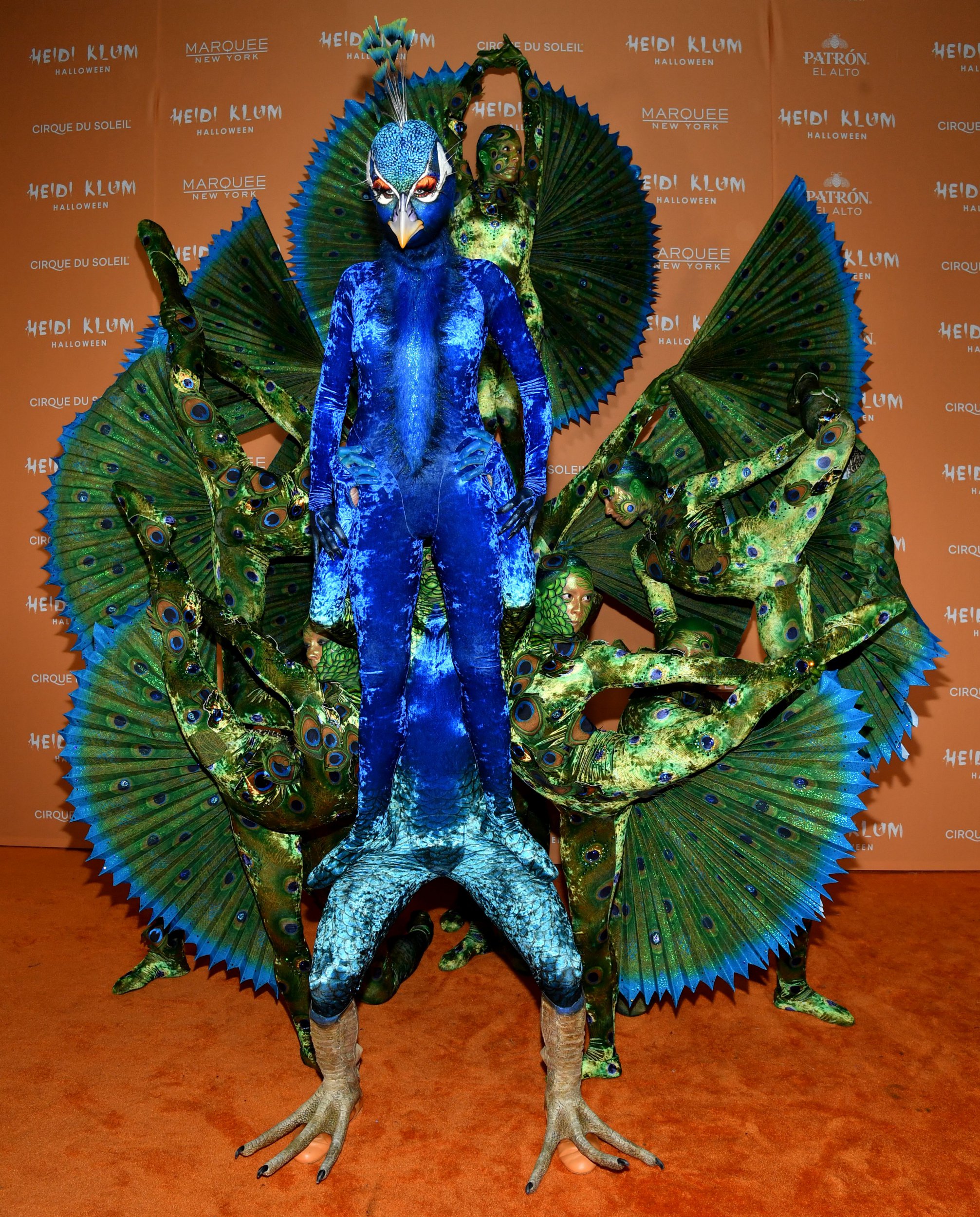 'A lot of people in the comments are annoying, saying "you don't know how badly it hurts so don't dress like period" but please, can we agree that, besides the fact that it's freaking funny, it's also important to TALK ABOUT PERIODS??' another pointed out.
'Like this is a big taboo for a lot of people (women, men or everyone else),' they argued.
Heidi Klum was ready with her usual show-stopping Halloween outfit again – this year plumping for – while One Direction star Zayn Malik was in full face makeup as a chilling Lord Voldemort.