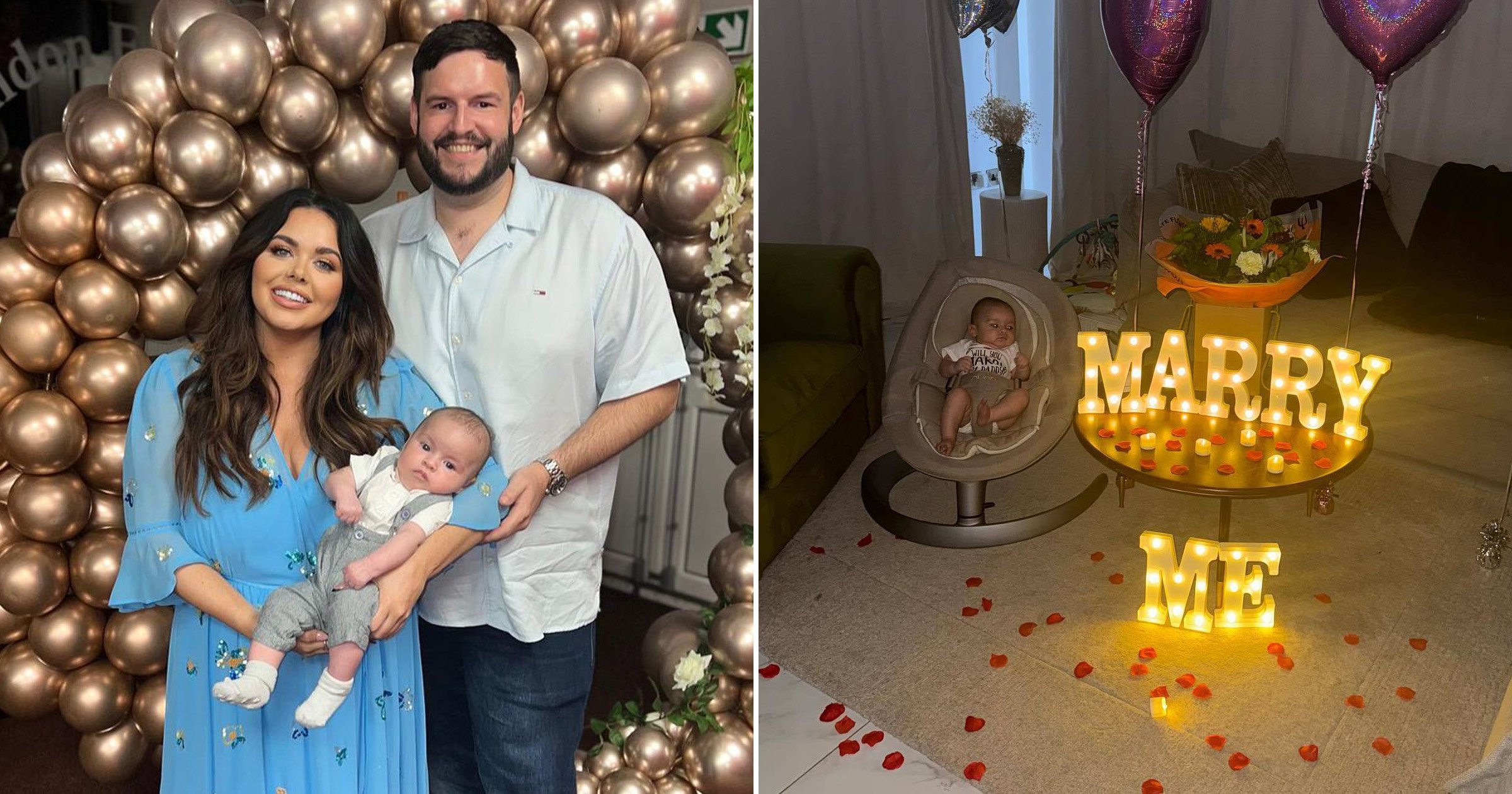 and Scott Dobinson are engaged!
The star, who shares baby son Jude with her partner, announced the news on on Monday and Scott's proposal was unbelievably sweet.
Scarlett, 33, revealed she walked into her home to find Scott on one knee with their son wearing an outfit stamped with the question: 'Mammy will you marry Daddy?'
It really doesn't get more perfect than that, does it?
Sharing a photo of the rose-scattered spot where Scott proposed, Scarlett wrote on Instagram: 'Mondays are my new favourite day. Walked in to find my soulmate on one knee, with baby Jude wearing the cutest outfit asking the question "Mammy will you marry Daddy?".
'The most perfect proposal in my favourite place, our home. I truly am on cloud nine, feel so lucky, it feels incredible being able to share this with you all, I always wished for this.'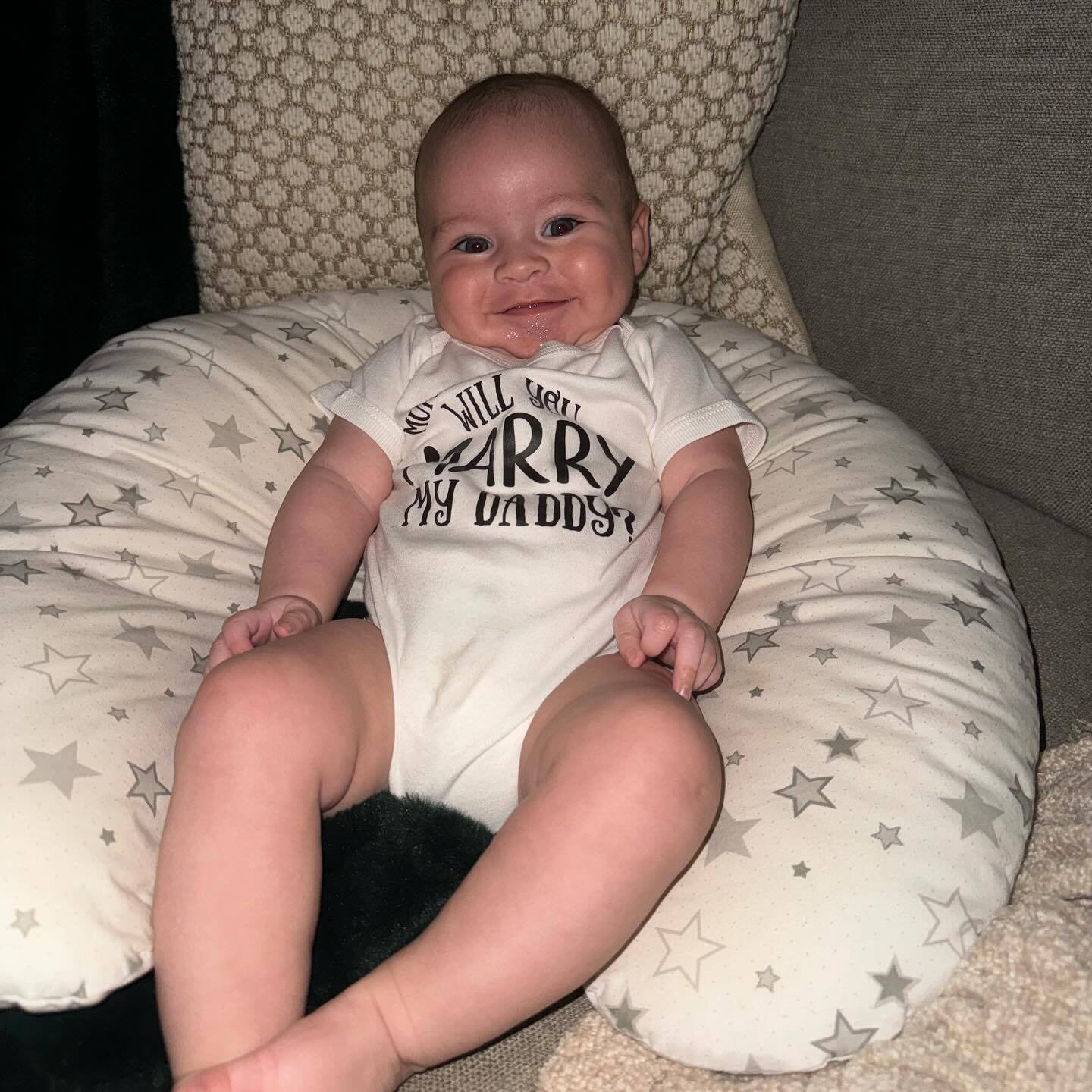 The .
The mum-of-one announced in February that she and Scott were later sharing that they would be
Scarlett later revealed that her baby boy's full name is named Jude Xavier Dobinson.
'My darling boy I can't stop crying looking at you as I can't quite believe you're mine,' Scarlett wrote when announcing Jude's birth.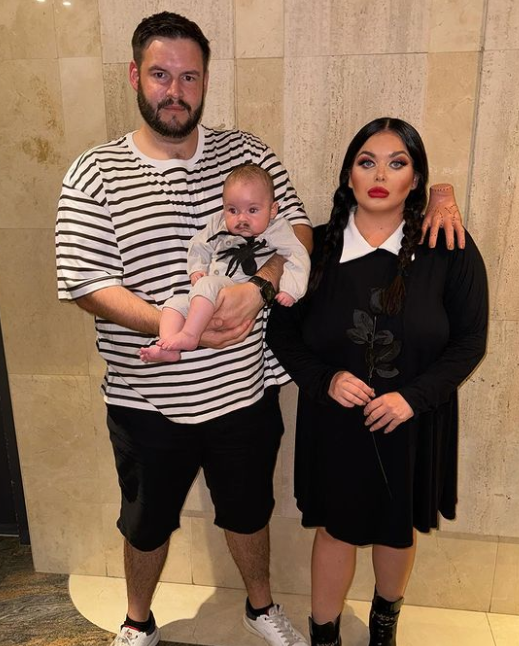 'You wanted to meet us early at just 35 weeks. Me & your daddy love you so much that I can't even put this feeling into words. Our heart and soul feels complete & ready to burst. I will forever and always be grateful to be your mammy.'
The Geordie TV favourite continued: 'I can't thank @scottdobby enough & to the midwives Helen & Charlotte & all of the NHS team at Durham Hospital.

Do you have an amazing proposal story? Comment Now
'You will all forever hold a special place in my heart for looking after us all with such compassion. Let the baby bubble commence.'
Saturday Night Takeaway's Scarlett started dating policeman Scott four years ago.
Scarlett previously shared that she and Scott have known each other since she was 17, but he came back into her life at a time when she had sworn herself off men after having her heart broken many times.
The TV icon was initially reluctant to go on a date with him four years and one baby on, they are going strong.