has apologised (sort of) after in his haste to climb over a barricade right before the on Monday night.
The rapper appeared to be in rather a hurry as he was seen making a mad dash to , dressed in a dark hoodie pulled over his head and sunglasses, ahead of with his pregnant girlfriend, .
A group of fans was gathered outside the hotel, hoping to be among the first to glimpse any of the stars on the guest list in their extravagant outfits as they left for the gala.
In footage shared online, A$AP was seen pushing his way through the tight crowd before suddenly hauling himself over the barrier, grabbing onto a woman's shoulder for support.
However, he also managed to inadvertently grab her face and knock her glasses off too – although when he turned around and pulled his hood down, revealing his identity, he avoided getting rushed by security.
Although she later revealed he had said 'thank you' to her after hopping over the railing, now the video has been widely shared, he has also acknowledged it online after much of the reaction suggested he should be paying for any damage he may have caused to her spectacles.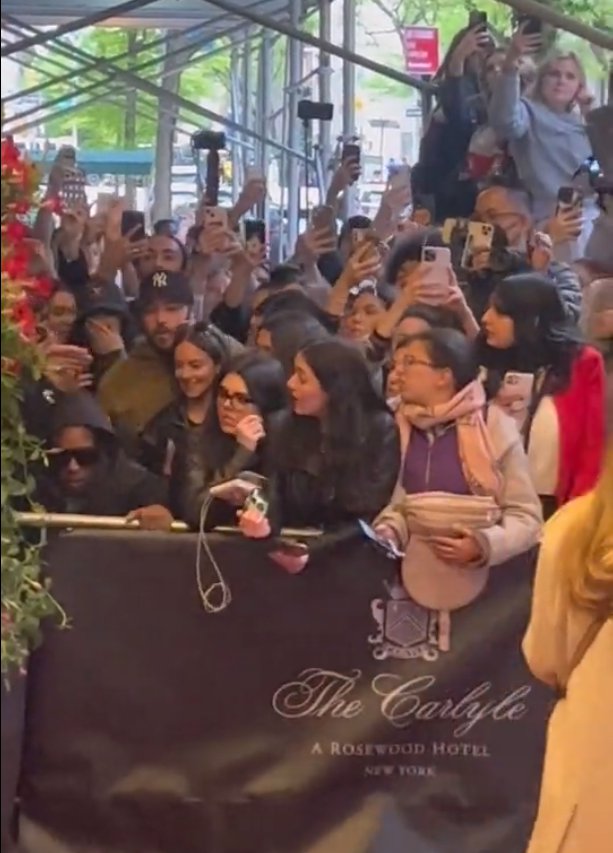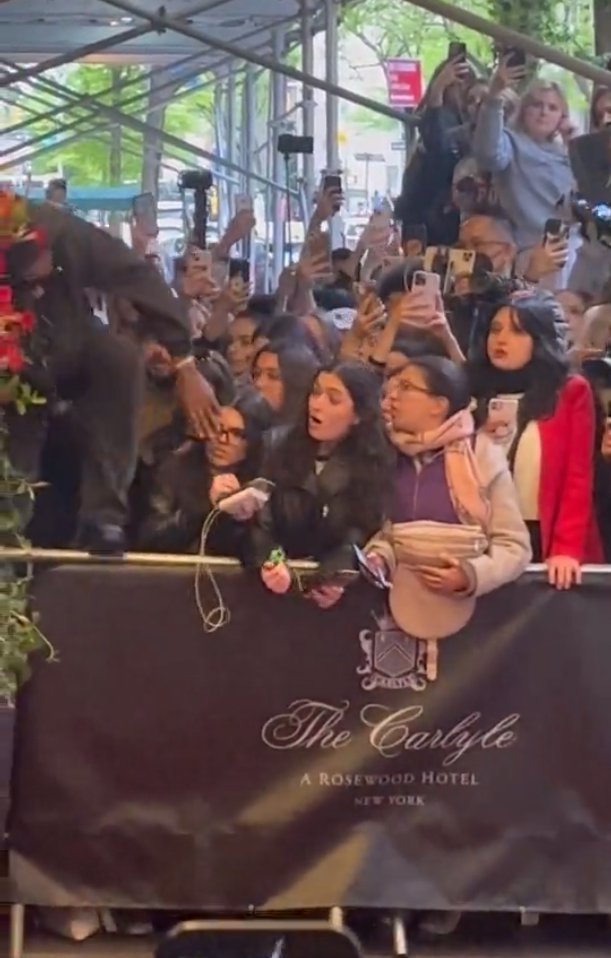 Madelyn Llanes, the young woman he used as his climbing aide, shared a picture of herself to Twitter in the aftermath, showing her glasses askew on her face as she waited in the crush.
'ASAP Rocky just literally jumped over me,' she captioned it.
The tweet then caught the attention of the 34-year-old, who retweeted it, adding: 'LOL MY FAULT $WEETHEART.'
Detailing the moment afterwards, Madelyn, 21, shared: 'What happened with A$AP Rocky is that I had felt someone tapping my shoulder, so I turned around and saw that it was him but my brain didn't fully comprehend that it was him.
What do you think of A$SP's response?
Comment Now
'He said, "Sweetheart I need to get through" and I just told him "no" because the barricade was right in front of me, there wasn't really anywhere to go.'
Madelyn : 'After he hopped over, he was like "thank you" and then just laughed and flipped me off and then he went inside and that's when I fully realised it was him.'
Sounds like the Praise the Lord hitmaker to us!
He and Rihanna, 35, ended up, with the rapper wearing a black blazer on top of a white shirt and black tie, which he paired with distressed jeans and a kilt.
Meanwhile, Diamonds singer Rihanna looked pretty bridal in a full white gown, with a an elaborately flowered and hooded coat that .