We all know is a good egg, but she really proved it at as she stepped in to defend a fan who was having trouble with security.
The Hello hitmaker, 35, was putting on a stellar show as always, wowing the sold-out venue with her powerful vocals and delighting with her witty comments and gags.
Noticing something wasn't quite right, however, Adele halted her performance of Water Under the Bridge to put a security guard well and truly in their place.
'Can we stop a minute?', she said into the mic, holding up her hand.
'What is going on with that young man there?', Adele asked, walking to the edge of the stage and pointing to the fan.
'He's been bothered so much since I came on. What's going on with him?'
'Yes, you with your hand up! You, with the stick in your hand! Yes, him!', she directed at the staff member.
She demanded to know: 'What is going on? Why are you bothering him?'
'Can you leave him alone, please?', she asked.
The crowd then cheered as the Grammy-winning star stuck up for the fan.
'They won't bother you again, my darling,' she told the man lovingly.
Adele proceeded to apologise to the crowd for halting the song.
'Sorry, guys,' she said. 'He's been bothered the whole time by security and people sitting behind him. We're here to have fun, all of you are here to have fun.'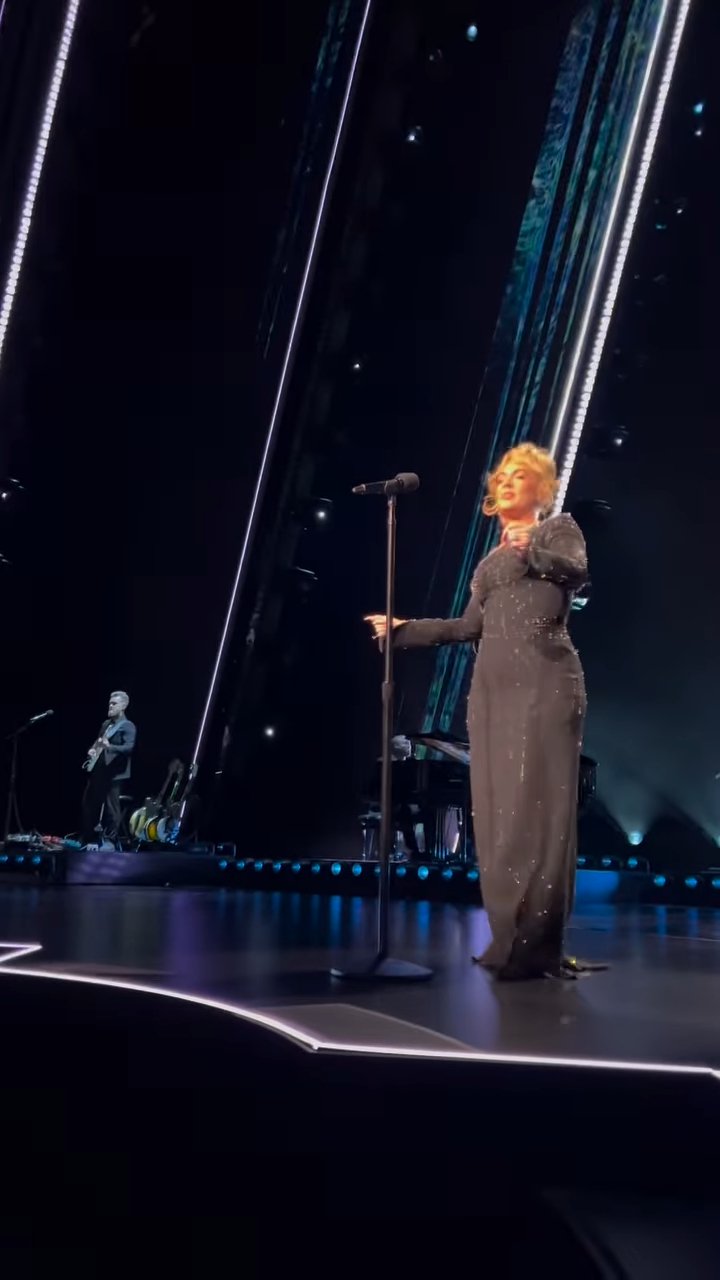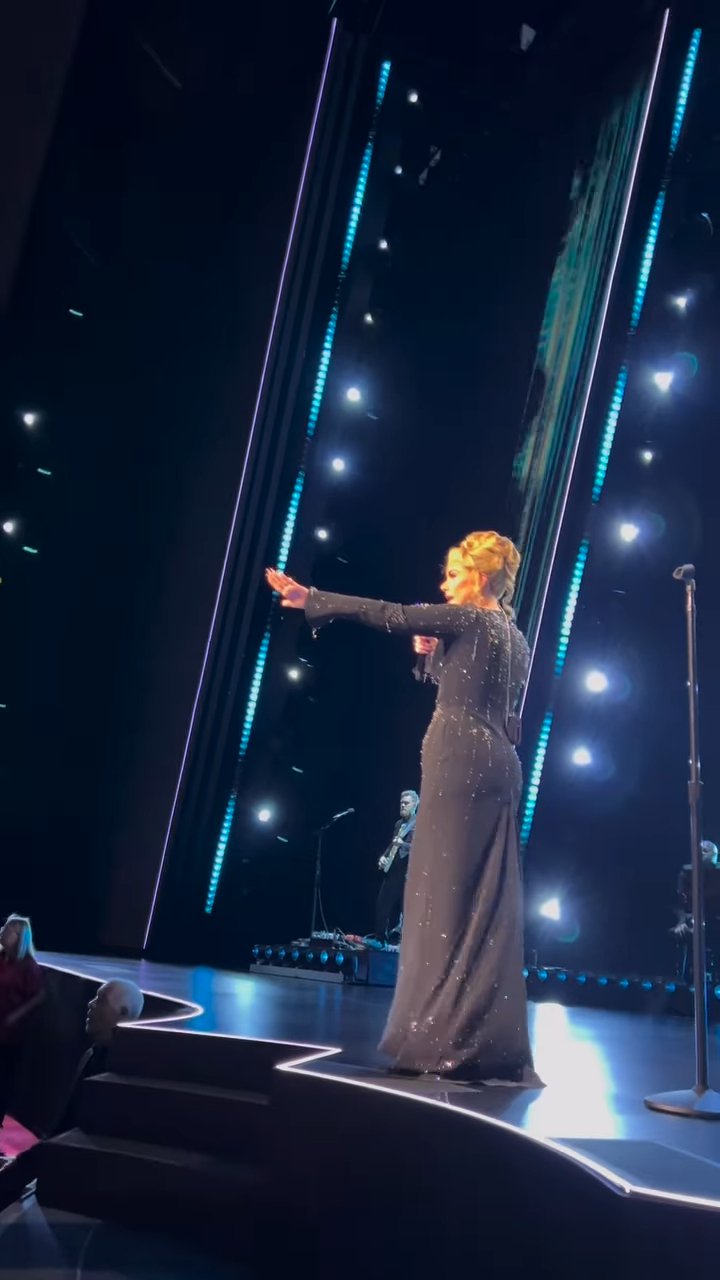 'Let's go again,' she finished as fans clapped and screamed, restarting her hit song.
Naturally, the internet was obsessed with the wholesome fan interaction and seeing Adele become so protective.
Sharing a video of the moment filmed by another audience member, one person tweeted: 'Reason #5643545 to love her. I am so incredibly obsessed with her oh my goodness'.
'Love this woman more and more each day', another wrote.
Another penned: 'my number 1 pick for celebrity fight club!! Adele don't play at all and will stop the whole show to tell everybody what kind of time she's onlove her for this'.
Others compared Adele to Taylor Swift, who was being hounded by security for no reason at the Eras Tour.
The viral moment comes after a shocking revelation from Adele.
She recently explained that following a performance, and a member of her production staff had to help her off the ground. 
After taking a month-long break, the star recently returned to The Colosseum at Caesars Palace to continue which continue until November.
During a gig in Sin City, she told fans  of her spinal condition.
According to , Adele had no choice but to 'sit down and rest' mid-performance.
The Rolling in the Deep singer added to the crowd: 'Early on this year I started bragging about my sciatica, I wasn't feeling it anymore. Then God brought it back.'