Please can we take a moment for 's costume?
The Hello hitmaker took to the stage for her on dressed up as the iconic Morticia Addams.
Fully in the spooky spirit, Adele, 35, looked the spitting image of the Addams Family character.
She, of course, wore a velvet black, floor-length dress featuring a long train, as well as a vampire-style collar and plunging neckline.
Adele added a sparkling silver belt and complementary jewellery, as well as long nails.
She completed her costume with gothic make-up and covered her bouncy blonde locks with a sleek raven wig.
In a clip shared on Twitter, the Grammy winner revealed that she has never dressed up for one of her shows before, so the Vegas crowd should feel honoured that she made the effort!
However, Adele has no plans to save pictures of the night on her phone.
'Do you mind me being in fancy dress, do you mind?', she asked the audience.
Naturally, the packed venue cheered with joy.
'I know that in all of the photos and videos, you might think it's not gonna really look like me, but I've never dressed up for one of my shows,' she shared.
The Easy On Me singer then joked: 'I was gonna wear fangs, I had some fangs made, just because they're Halloweeny, not because I'm here as a vampire, and I did my soundcheck with them…but I had a lisp.'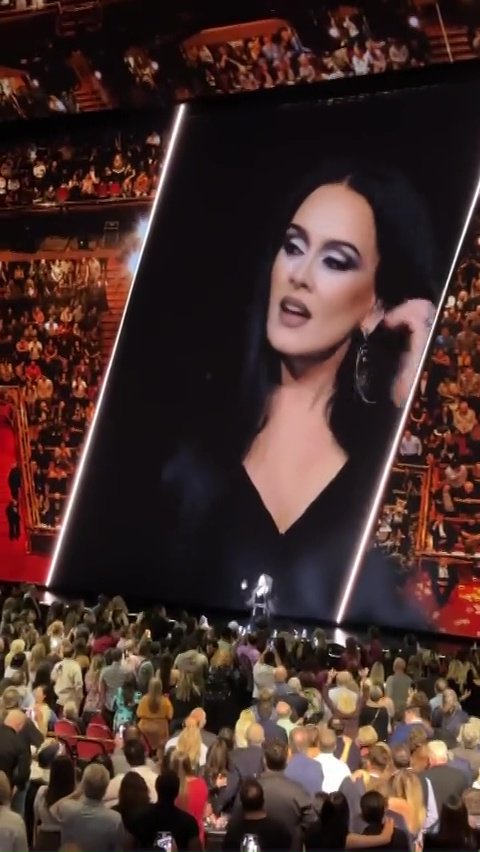 'So, I thought, I can't not look like me and also not sound like me,' she said, earning chuckles from the crowd.
As pictures and clips of Adele's glam costume started circulating online, fans were left stunned at her transformation.
'OHHHHHH ATE DOWWWWNNNNN', one Twitter user declared.
'i never knew i needed adele in black hair', another wrote.
'She is so gorgeous', another wrote, while one hailed her look 'incredible'.
Adele's Halloween fashion statement follows an exciting announcement she made to her fans, for her Weekends With Adele residency.
While was due to end on November 4, 2023, the star has now announced that she'll be carrying on from January until June 2024.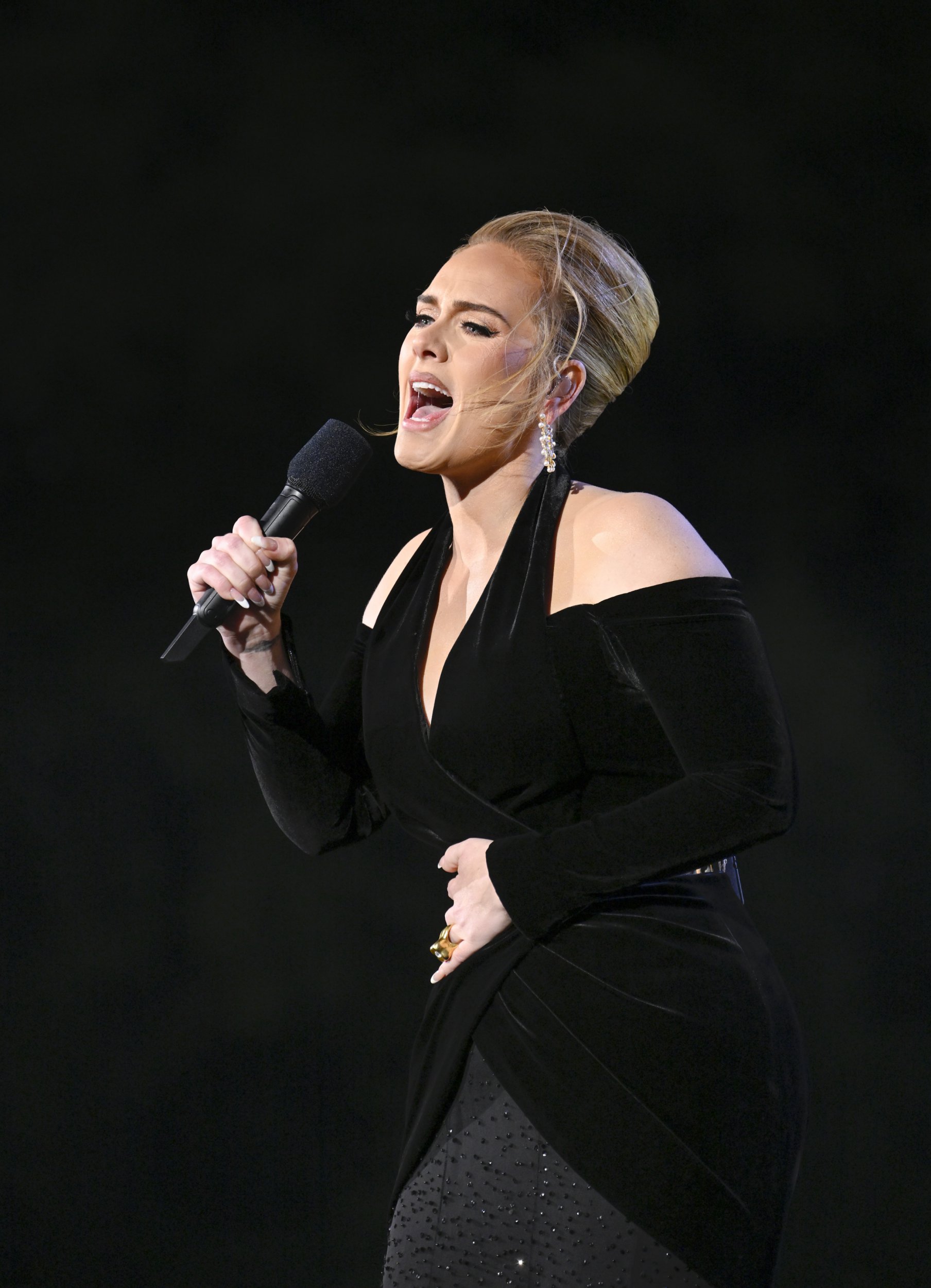 Taking to social media with a gorgeous compilation from the past few months, Adele wrote lovingly: 'This residency, these shows have changed my life.
'I desperately needed to fall back in love with performing live again, and I have. I needed to reconnect with my songs and remember what they mean to me, and I have.
'Being on stage over the last year so up close and personal with an audience again after all these years has been a truly extraordinary restorative experience that I'll never forget.'
She continued sweetly: 'All the hilarious, soulful, wild and heartbreaking interactions we've had are banked in my mind for life.
'The looks on your faces, seeing you laugh and cry together singing your hearts out and hoarding bags of confetti.
'All the simi dolls, friendship bracelets, flowers, facetime calls and flags.
Are you dressing up for Halloween this year?Comment Now
'It's crazy how joyful a show full of sad songs can be!!'
The powerhouse vocalist proceeded to drop a hint that a world tour could be on the cards for next year, saying being on stage is '100% where [she] belongs'.
Adele also teased seeing fans on the 'other side', which many took as a hint that the Vegas residency won't be the last we see of her on stage.
If the rumours are true that Adele is, indeed, planning a tour and a new album, this would mark the first time she's done a tour on home since 2017, which saw her pack out the likes of Wembley Stadium.