's big debut was met with a mixed reaction on Sunday night after she co-hosted the annual event with Richard E Grant.
The former icon, 48, rubbed shoulders with other A-listers at the EE Bafta Nominees Party at the National Gallery in on Saturday night, where the likes of Austin Butler, Colin Farrell, Angela Bassett and Michelle Yeoh were in attendance. 
while Richard kept the crowd entertained on the main stage, however this particular format didn't sit well with viewers.
One person wrote: 'I didn't enjoy Alison Hammond's chummy approach to the BAFTAs. It was grating. She's a lovely lady but this isn't the right vehicle for her.'
Another added: 'The hosts on the BAFTAS sorry but so embarrassing. Alison Hammond just WHY …and Richard E Grant sorry but not for you.'
While some expressed their dislike over her presenting style, several called for the This Morning host to front her own chat show!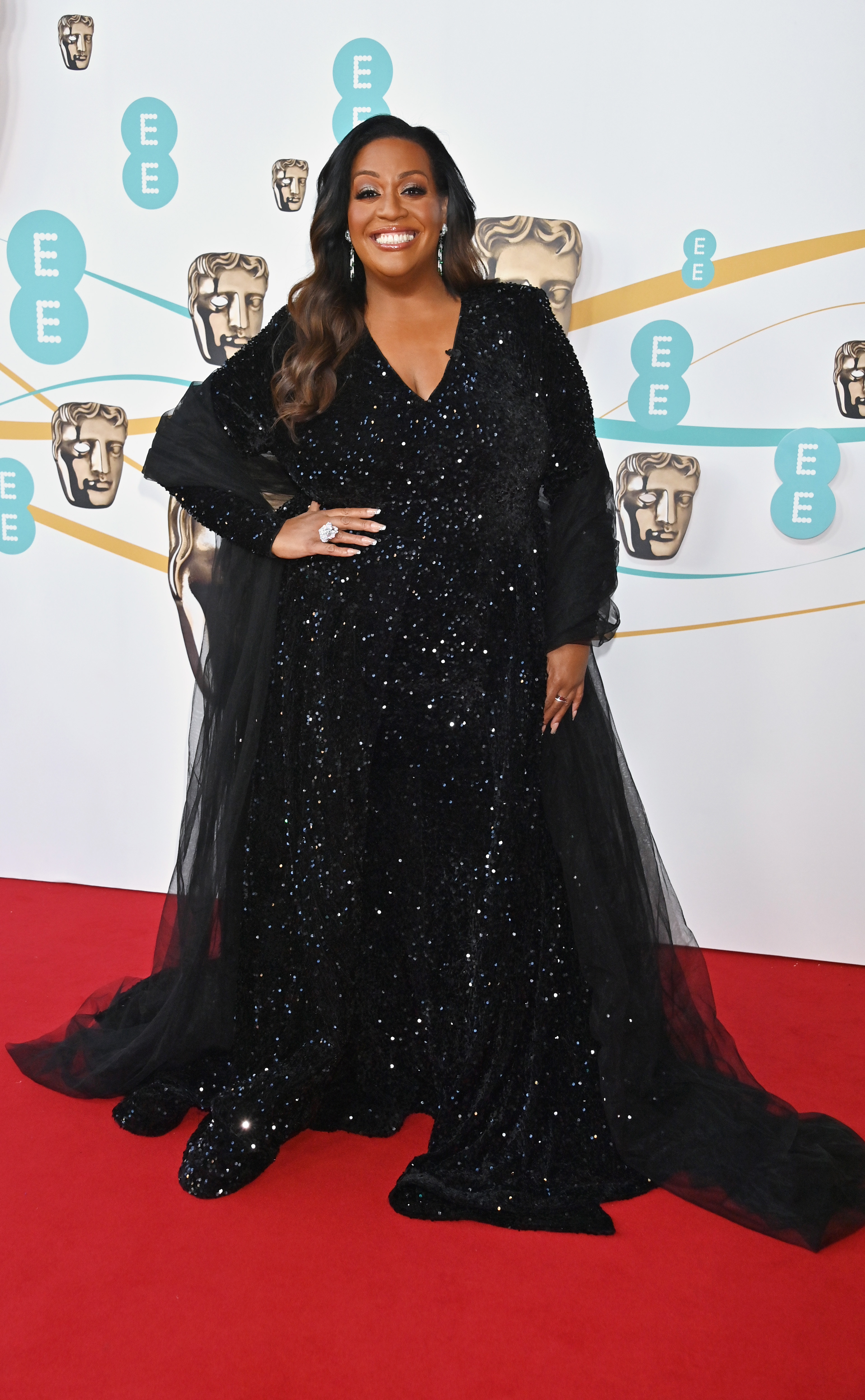 'I'd really love an Alison Hammond chat show. She'd be great at it. Not sure breaking up the #baftas with it is the right format, though,' one person tweeted.
'Breaking up the #BAFTAs ceremony with an Alison Hammond chat show is a serious flex,' another added.
'The pre-written "banter" between presenter pairs is so cringeworthy and wooden – Alison Hammond's natural enthusiasm and engaging chat style is by far the best thing about the #BAFTAs,' a third explained.
Yesterday's bash kicked off with a major mishap after Oscar-winning deaf actor Troy Kotsur the supporting actress award to .
Kotsur's translator soon made a correction, though, and Kerry Condon was given the award for The Banshees Of Inisherin.
What did you think of Alison's Bafta debut?
Comment Now
Accepting the trophy, Condon said the whole thing was 'really surreal.'
'Thank you Martin (McDonagh) for this part, and thank you for all the parts you gave me throughout my career. You make me so proud to be an Irish woman,' she said at the podium.
Metro.co.uk has reached out to Alison Hammond's reps for comment.