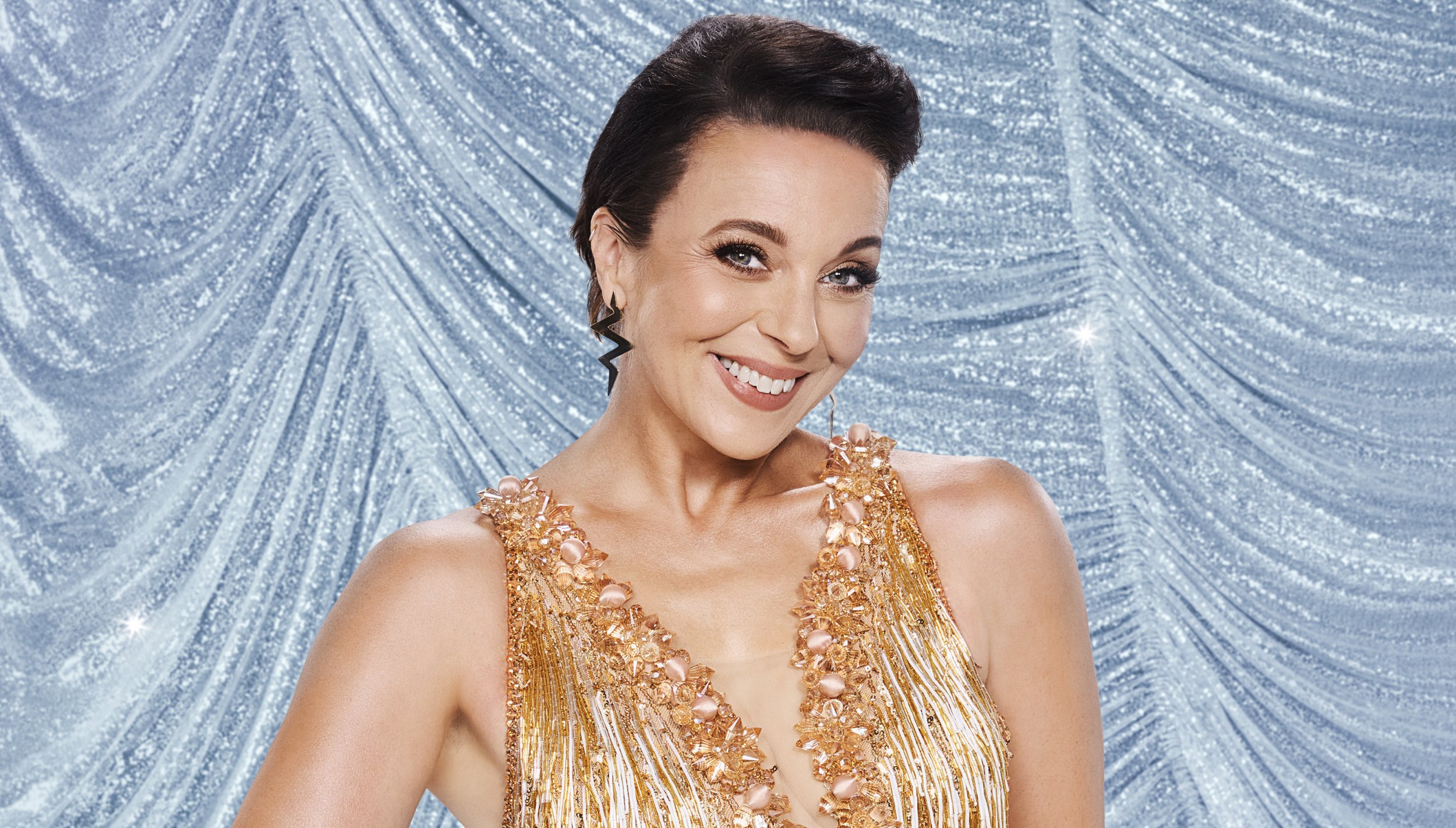 has quit 2023, and the news means that will also
The Sherlock actress, whose former husband is Martin Freeman, and shared that she 'did not come to this decision easily or lightly but for personal reasons, I am unable to continue.'
Giovanni simply wrote: 'Amanda .. I am so sad we can't continue but I am proud of what we achieved and I am sending you so much love.'
The 51-year-old is not the only celebrity who's had to make the difficult choice to not leave their fate down to the results show and instead depart the competition prematurely.
There have been ten other famous faces who have had to bow out without going down the traditional route of fighting for their place through the dreaded dance-off…
Tony Adams – 2022
When Tony Adams landed in the bottom two alongside partner Katya Jones, it was announced he would not be partaking.
Due to an injury he sustained on the main show, Tony, 57, decided it was best to just bow out of the competition. This meant Tyler West and Dianne Buswell made it through to the next week without having to dance again (but did leave the following week anyway).
The England captain had signed up for the programme in order to spread the message that if you're suffering from mental illness then don't be afraid to reach out for help. In the end, he learned a lot about himself.
'I've got to be honest, it's tough, physically it's really tough… but dancing is really fantastic for you,' he shared.
'Go out there and enjoy it and pick up new skills and explore. I suppose I had better mention this one [Katya] hadn't I, she is an exceptional human being, she really is.'
Robert Webb – 2021
was advised to withdraw on doctor's orders after experiencing 'symptoms' which required an 'urgent consultation' with a doctor.
Robert had previously undergone emergency surgery on his heart for a mitral valve prolapse which was discovered during a routine medical check.
In a statement, he said: 'I'm extremely sorry to have to announce that I'm withdrawing from Strictly Come Dancing due to ill health.
'and although I believed I was fit enough to take on Strictly and its demanding schedule, it became clear that I had bitten off way more than I could chew for this stage in my recovery.
'I had begun to feel symptoms that led me to seek an urgent consultation with my heart specialist, and it was her view that it would be better for the sake of my health to step back from the show.
'managed to perform and deeply regret having to let her down like this. I couldn't have wished for a more talented partner or more patient teacher, and it's a measure of Dianne's professionalism and kindness that I was able to get as far as I did.'
Robert added that he was 'especially touched by the support from fellow heart patients' and hoped he hadn't let them down.
Nicola Adams – 2020
The boxer made history on Strictly by being part of the .
Unfortunately, the journey came to an end when
The 40-year-old said she was 'absolutely devastated' to be leaving early as she had 'so many people to win this for!'
The pair were allowed to come back for the final and they performed a special routine to Feeling Good by Nina Simone.
The beautiful dance was praised by viewers at home. 'Love that they gave them a chance to come back and wow what a performance! Katya is an absolute genius at the choreography,' wrote one fan.
Will Bayley – 2019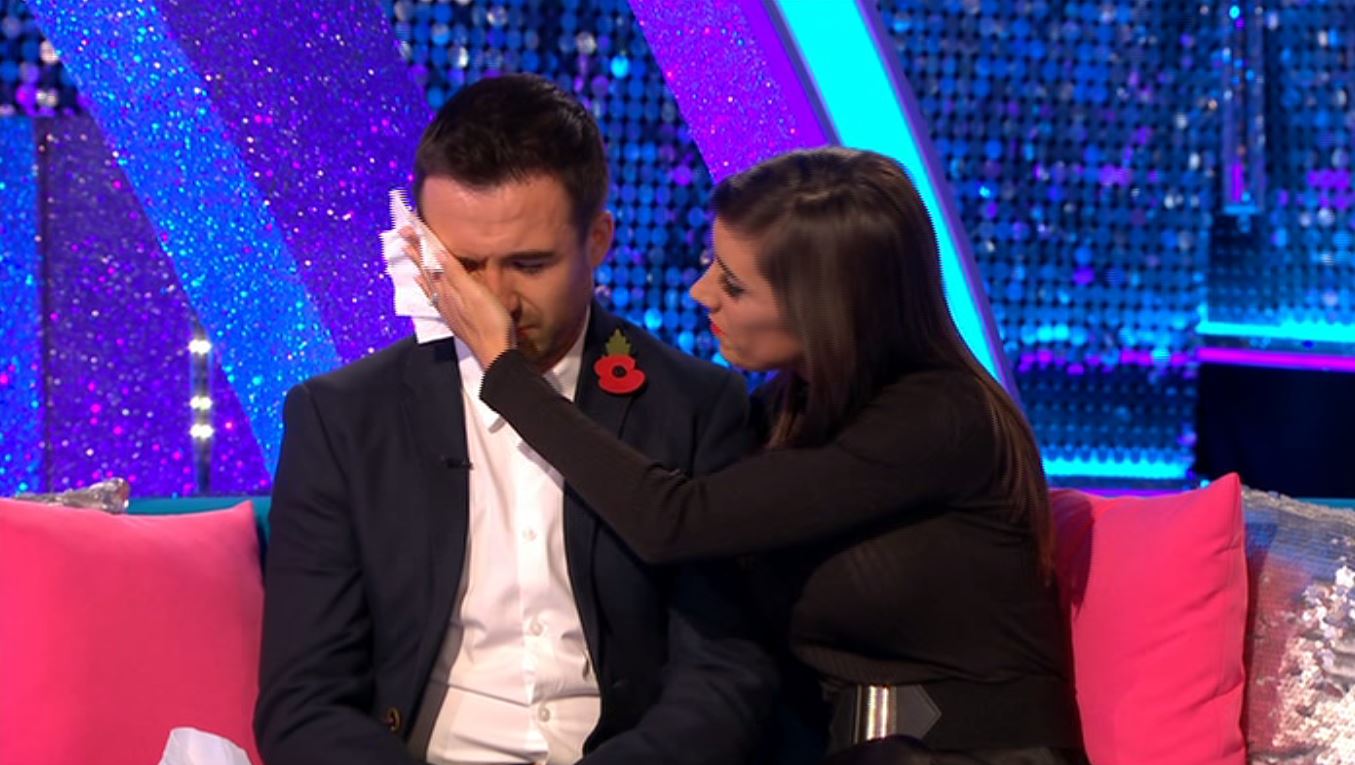 The British Paralympic table tennis player took part in the 17th series with Janette Manrara but was in week five.
He made the decision so he wouldn't jeopardise his future in the Tokyo Paralympic games the following year. The 35-year-old impressively went on to win silver at the prestigious games.
While speaking about his early exit on It Takes Two Will became emotional and was comforted by Janette, 39.
Through teary eyes, he sighed: 'It's gutting, isn't it?
'I didn't want it to end like this, I wouldn't mind properly ending it, even if we went out next week or the week before, but I didn't want to end it like this. 'To do the salsa and getting you up in those lifts, I never thought I could do half of the stuff – but I was scared of dancing and [Janette] believed in me.'
Jamie Laing – 2019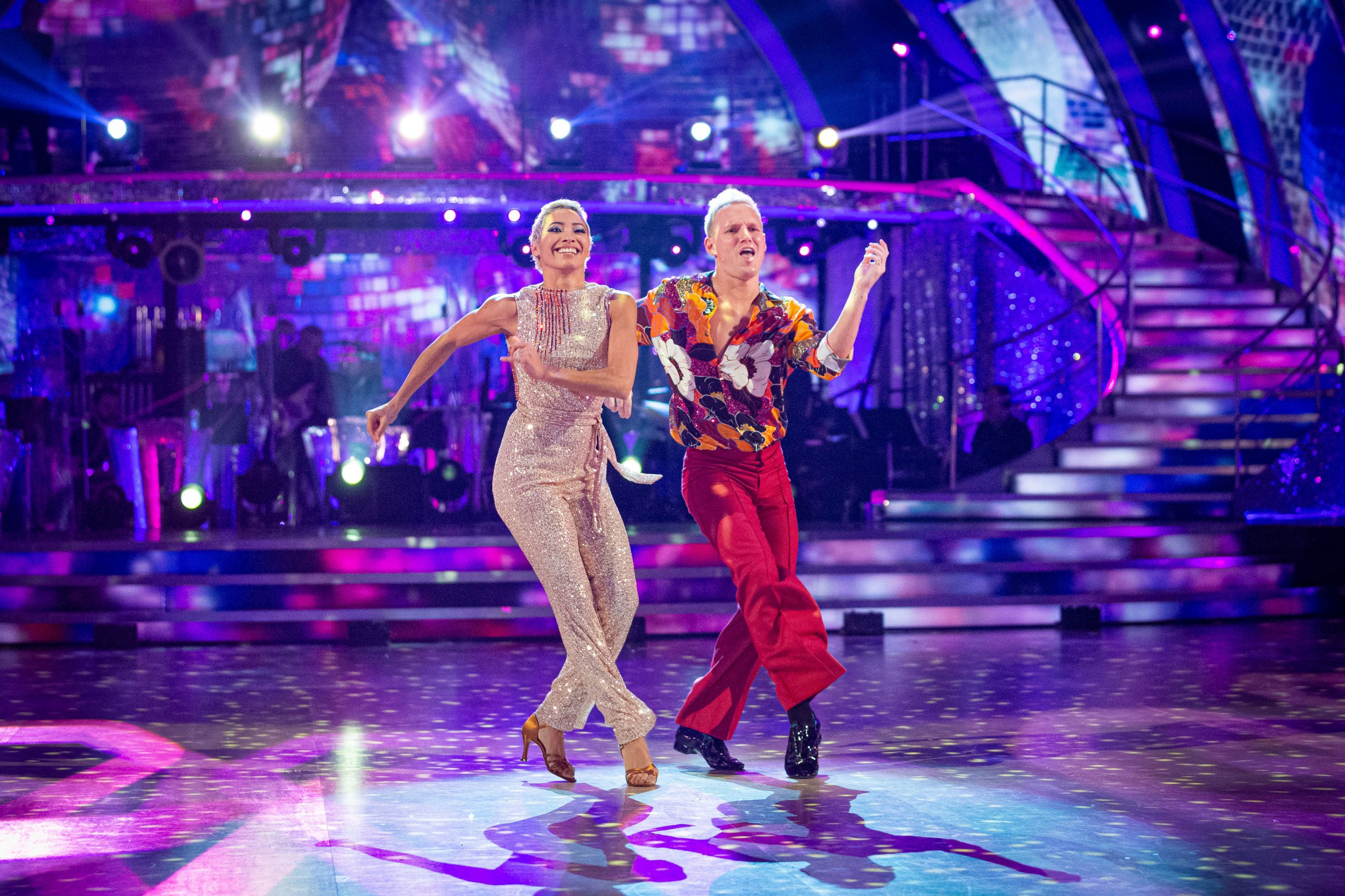 Before the live shows even started, Jamie Laing, 34, after hurting his foot.
The Made in Chelsea star was meant to appear on the 2019 edition of the show but had to pull out after landing awkwardly during the group dance on the pre-recorded opening show.
The reality star was replaced by Emmerdale actor Kevin Fletcher, who actually ended up winning the whole show with his would-be partner Obi Mabuse.
The following year Jamie finally got to make his dancing debut and took part in the 18th series alongside Karen Hauer, where he was crowned runner-up, so not too shabby.
Oti, 33, once again altzed away with top prize – this time with Bill Bailey at her side.
Will Young – 2016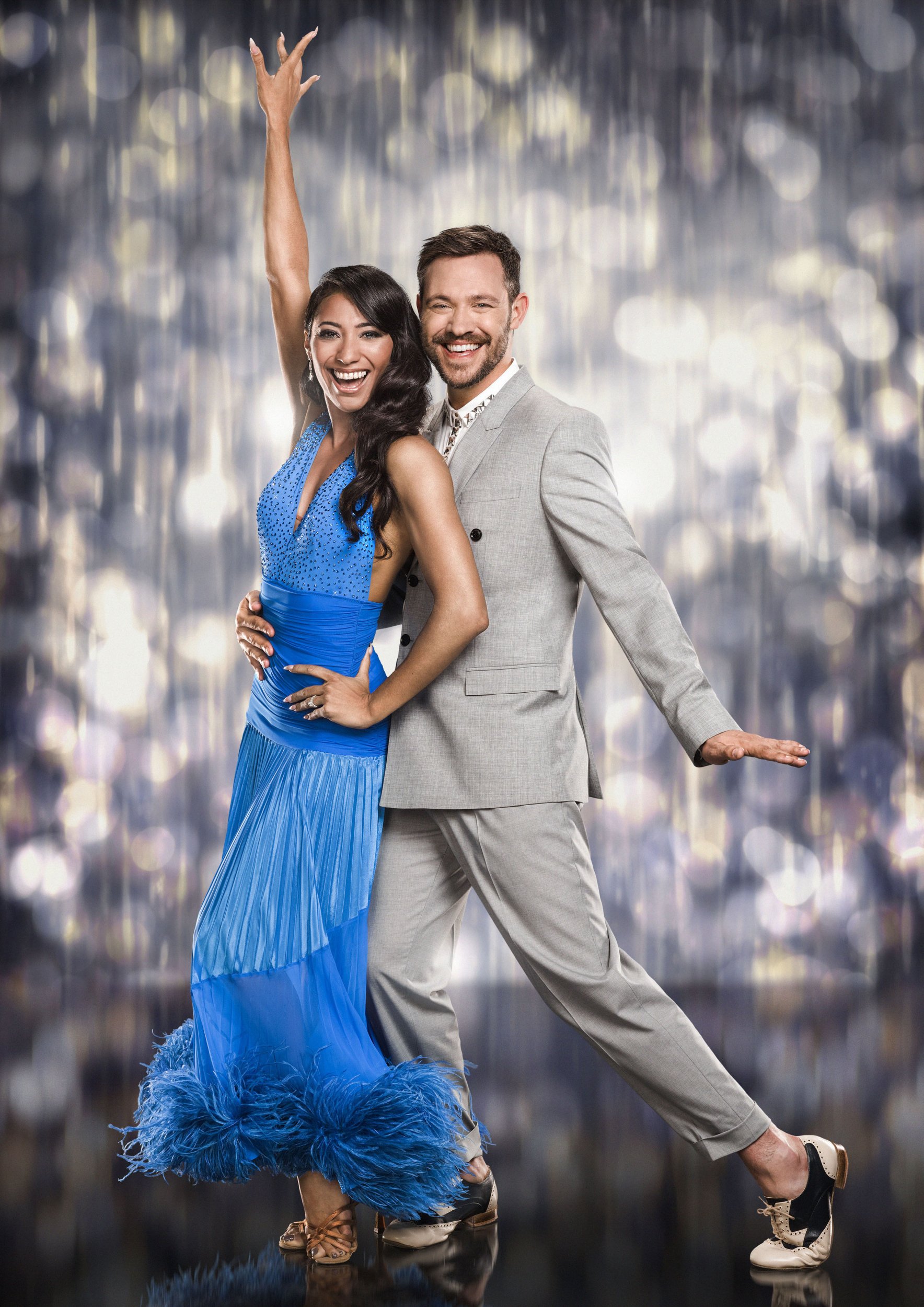 Singer Will Young, 44, who was partnered with Karen, 41, .
'I was just very ill,' he told in 2019.
'There's no way I should've been doing that show. I tried to back out of it actually. Then got persuaded back by being told, "Will the BBC want to work with you? You're risking a lot".'
He added: 'So I did it, but with panic attacks the whole time. I would keep going out for a cigarette and think, "I don't really want to be here". Then I thought, "I don't have to be here", so I left.
'It was so liberating, the best thing I ever did. You've only got one life.'
Jade Johnson – 2009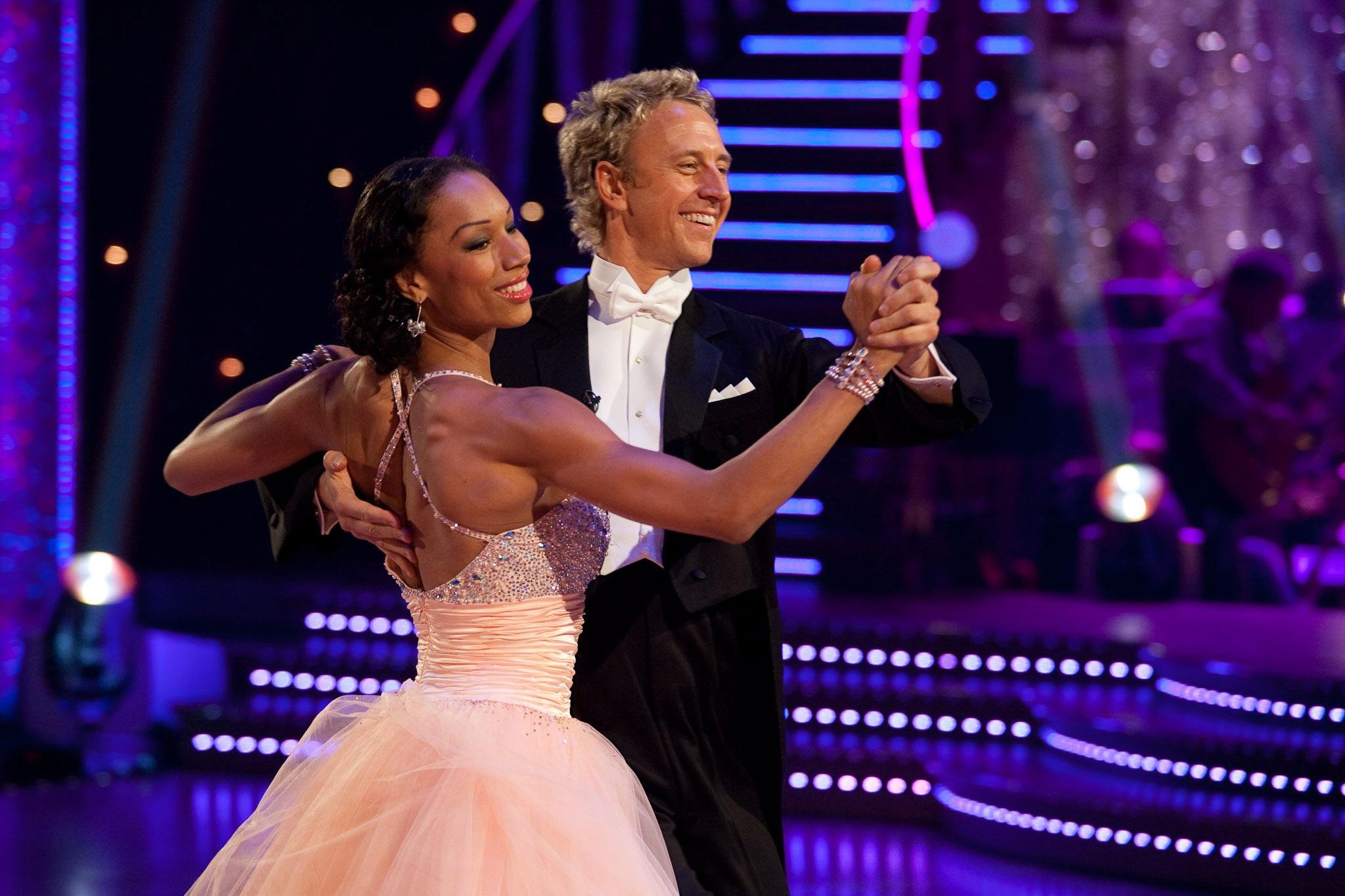 Track and field athlete Jade, 43 – who was paired with Ian Waite – withdrew from Strictly after hearing her knee 'pop' during rehearsals.
Speaking about her departure, she said: 'I'm a competitor and I don't give up easily so I'm absolutely gutted that it means that I can't continue dancing in the show.
'I've had a great time and really enjoyed learning to dance, and I am going to miss training with Ian (Waite) who has been a fantastic partner.'
She was unable to be part of Team GB at the London 2012 Olympics and blamed Strictly.
'Strictly has cost me my place in the ­Olympics. I thought the show injury had healed and I was ready to compete. Sadly it flared up just before the trials and made it ­impossible to get through them.'
John Sergeant – 2008
John, 79, decided to quit as he thought that he could possibly win. If anyone asks, that's also why we faked a note from our parents so we could sit out PE.
The BBC's former Chief Political Correspondent voluntarily left the show in Week 10 following a farewell dance, saying: 'The trouble is that there is now a real danger that I might win the competition.'
He believed lifting the glitterball trophy would be 'a joke too far.'
John – who was partnered with Kristina Rihanoff – consistently finished bottom of the leaderboard, but the public kept voting him through to the next round so it could have actually happened.
The series was won by Tom Chambers after his departure. If John stayed, things could have been different (maybe).
Kelly Brook – 2007
Model Kelly Brook, 43, decided to leave the fifth series of the show following the death of her father from cancer.
Kelly, who had been one of the favourites to win, had hoped to continue with the show and dance in her father's memory, but found it too difficult.
The radio DJ, who was paired with Brendan Cole at the time, would be up for returning to the popular programme.
'I would love to do it again, I don't think I'd ever be asked to do it again, but it was probably one of my favourite jobs ever,' she shared.
'I got quite far down the line and I'd learned so much by kind of week eight that coming back, I'd have such an unfair advantage over anyone who was starting from scratch.'
Although, Kelly admitted that she had forgotten a lot of the moves.
Jimmy Tarbuck – 2006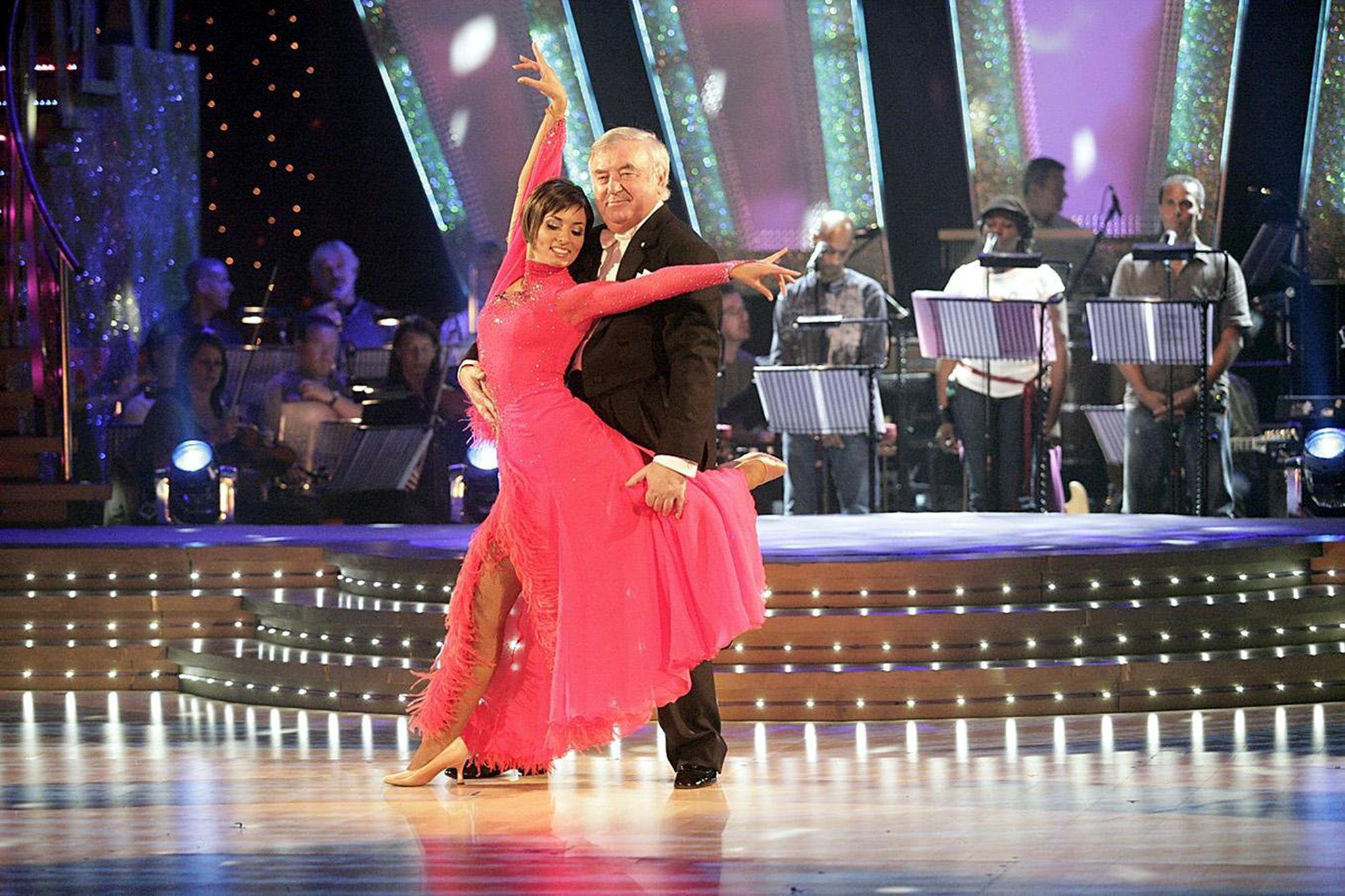 The 2006 installment of Strictly saw the first celebrity sashay away before their time.
Jimmy Tarbuck, now 83, was partnered with Flavia Cacace on the series.
He had to pull out after health complications, with a BBC statement at the time explaining: 'Following a doctor's assessment this week, Jimmy, the doctors and the BBC have come to the decision that for the good of Jimmy's health he should no longer take part.'
The comedian was gutted about it and said: 'I'm absolutely devastated that I can no longer take part.'
Strictly Come Dancing returns this Saturday on BBC One and iPlayer.