was reportedly given a warning by bosses after making a risqué joke onand in the latest Strictly gossip – but a spokesperson has now denied this ever happened.
The professional dancer-turned-judge, 57, was commenting on the samba performed by and Nikita Kuzmin at the weekend, when he joked about doing a n**ed.n**ed dance with his fellow panelist, 58-year-old Craig.
While it was originally reported the gag didn't go down well with bosses because it aired before the watershed – which rules anything shown on TV before 9pm has to be suitable for children to see – a spokesperson has now denied this claim.
A spokesperson for Anton clarified that no such conversation had taken place with him.
's initial report – which has now been refuted by Anton's reps – claimed a source said: 'Producers reminded Anton that Strictly is a family show and cheeky, subtle innuendo for the adult viewers is fine but he'd taken things a little too far.'
Giving his verdict after Layton and Nikita's performance, Anton began: 'You know I was watching you there and it reminded me of a weekend that Craig [Revel Horwood] and I spent away together.
'We were in Wigan and it was wet and windy. We didn't know what to do, so I said to him: "Why don't we try that lift?"
'So he came at me and I said: "Can you put some clothes on?" And I managed to get him half way up [gesturing holding him] and he collapsed into a heap.
He concluded: 'The only reason I'm telling you this is because I have nothing to say about this dance. It was pretty much perfect.'
Comedian Eddie Kadi was the fourth celebrity to be booted off the show on Sunday night following a dance-off with Love Island star Zara McDermott.
Eddie and Karen Hauer performed their Samba to Calm Down by Rema and Selena Gomez, while Zara and her dance partner Graziano Di Prima performed an American Smooth to Can't Fight the Moonlight by LeAnn Rimes.
When asked by Strictly co-host Tess Daly about his time on the show, Eddie said: 'I've really enjoyed this, it's something I've always wanted to do – I love dancing.
'This has been the highest moment of my career – it's the happiest I've ever been, but not just for me – my family – my little baby girl is at home doing the Men in Black dance.
'More importantly, this little African boy, I just wanted my culture to shine.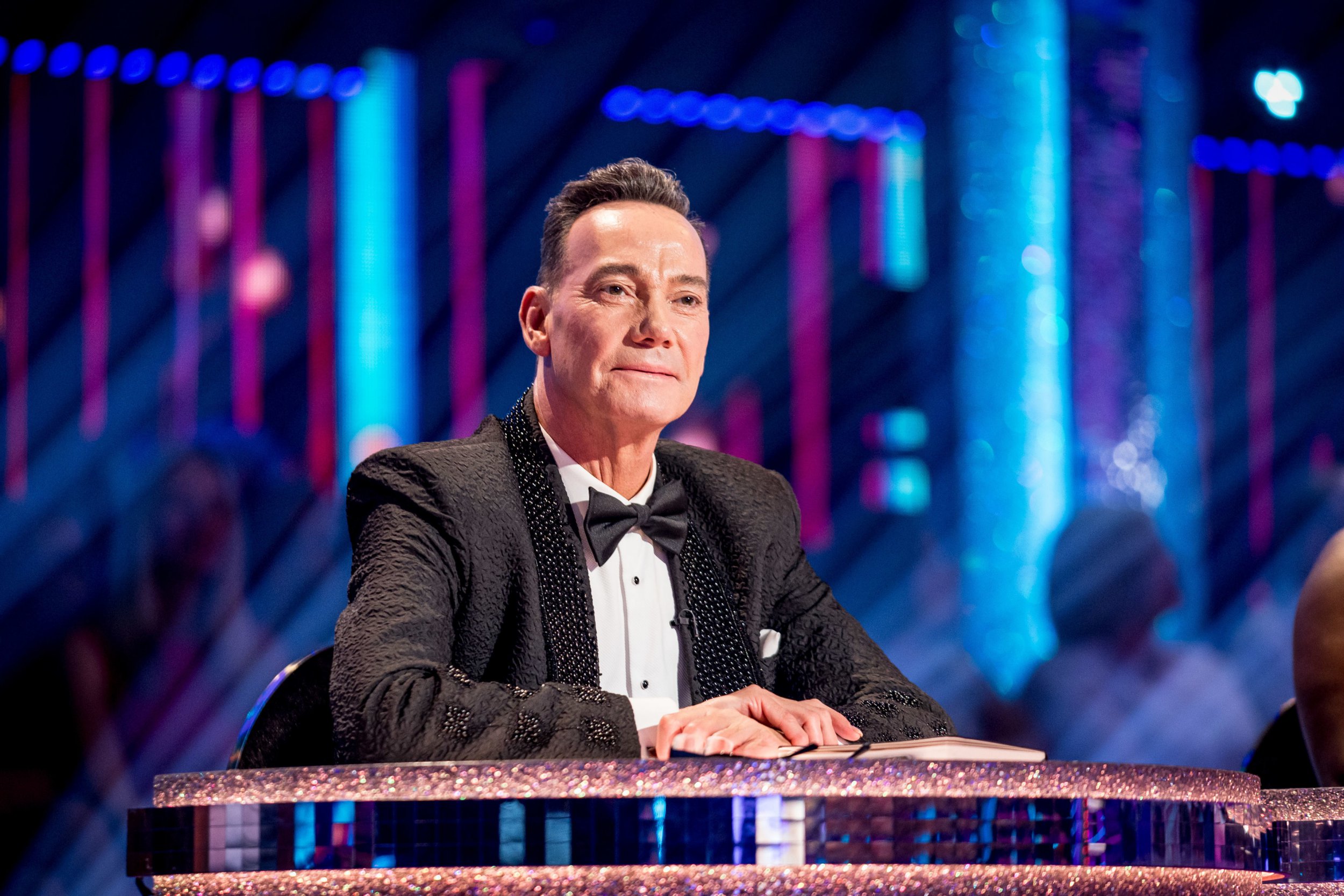 'Everything I stand for, when it comes to my comedy, when it comes to my presenting, is based on my culture, is based on my upbringing and I wanted that to shine most importantly.'
Anton caught up with Metro.co.uk last month, where and urged people behind leaks to 'grow up.'
Back in September, fans of the BBC show were waiting patiently to find out which dancers had been paired with which celebrities on the show – but before that could happen all the Strictly gossip was .
'That irritates me. I get irritated. I hate anybody who's a spoiler,' Anton said, adding: 'I can only think they take great pleasure from it and I just want to say grow up. Don't spoil it for other people.'
He continued: 'Don't search for it, but don't put it on there. Whoever you are, Mr Spoiler – why are you doing that? What are you gaining out of that? What's the purpose of that? It's just pathetic. That's how I feel about it. I get grumpy about it.'