locks lips with Gael García Bernal in a new clip from upcoming film Cassandro.
Set to be released on the streaming service on September 22, the biopic tells the true story of wrestler Saúl Armendáriz, 'a amateur wrestler from El Paso, who rises to international stardom after he creates the character Cassandro, the Liberace of Lucha Libre,' according to the film's synopsis.
Amores Perros actor Bernal will appear in the lead role of Armendáriz, alongside Bunny as his apparent love interest with a scene from the film showing them kissing.
Where She Goes rapper Bunny, real name Benito Antonio Martínez Ocasio, 29, will appear in the film as Felipe, a drug dealer who meets the wrestler through his new promoter.
The footage shows Felipe hinting that he may be interested in the wrestler, though he hesitates when Armendáriz finally decides to make a move.
'It's okay, don't worry. Don't freak out,' he assures Felipe. 'I'm sorry. See you around, stud.'
Speaking about the kiss, it seems Bunny had no hesitations like his character as he threw himself at the role.
'If you're acting, you're being someone you're not,' he told . 'So when they asked me for that, I said, 'Yes, I'm here for whatever you want.' I think it was very cool; I didn't feel uncomfortable.'
The film also stars Roberta Colindrez, Perla de la Rosa, Joaquín Cosío, Raúl Castillo, and El Hijo del Santo.
Bunny is no stranger to the world of wrestling making his in-ring debut at WrestleMania 37.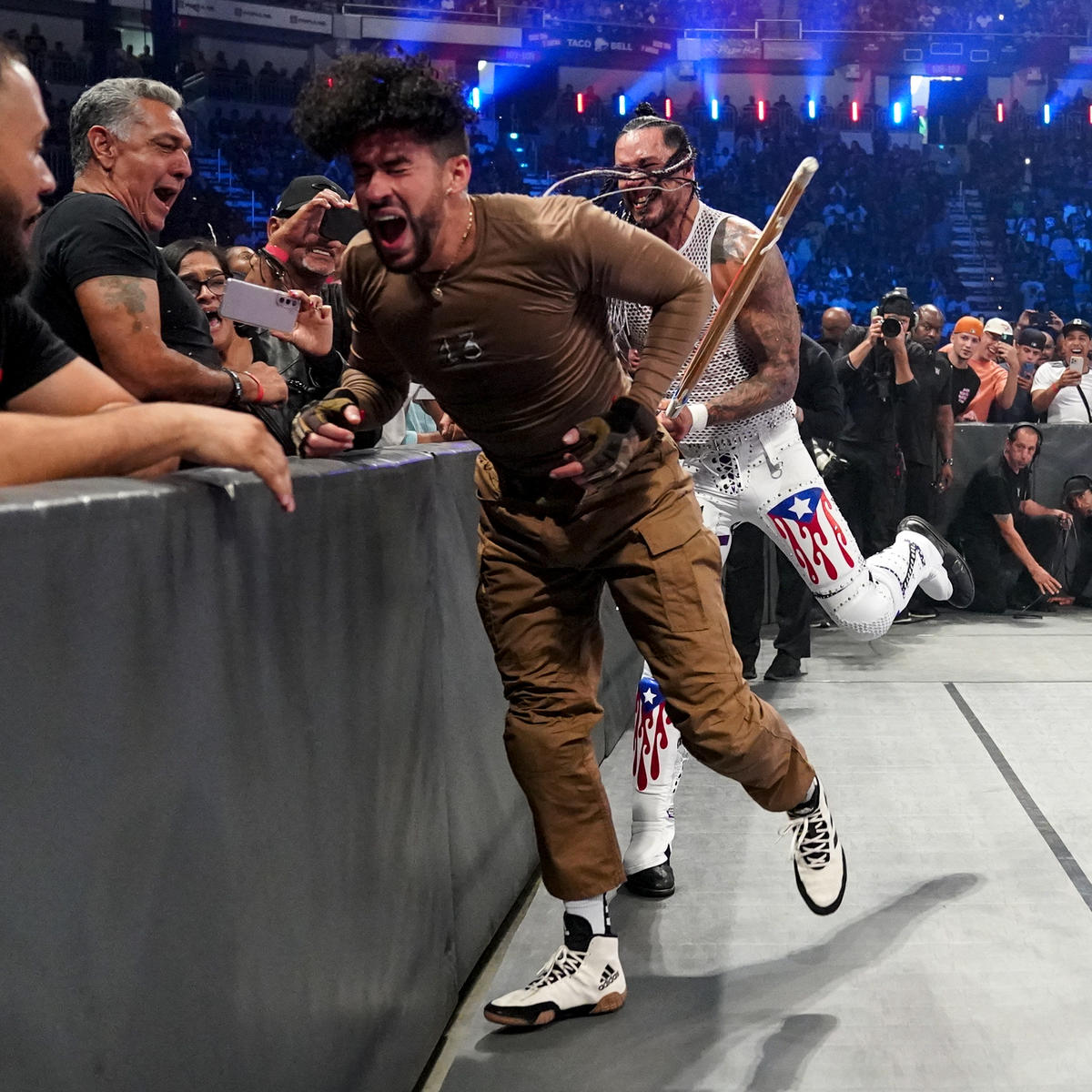 Earlier this year he was involved in a in which he faced off against battling storyline rival Damian Priest.
Bunny took some very real punishment as the two real-life friends hit each other with kendo sticks and other weapons during a match that had the whole crowd on their feet.
The No Me Conoce hitmakeron Instagram, taking his shirt off to reveal bruises and scars all over his back when just days before he was mingling with stars at this year's .