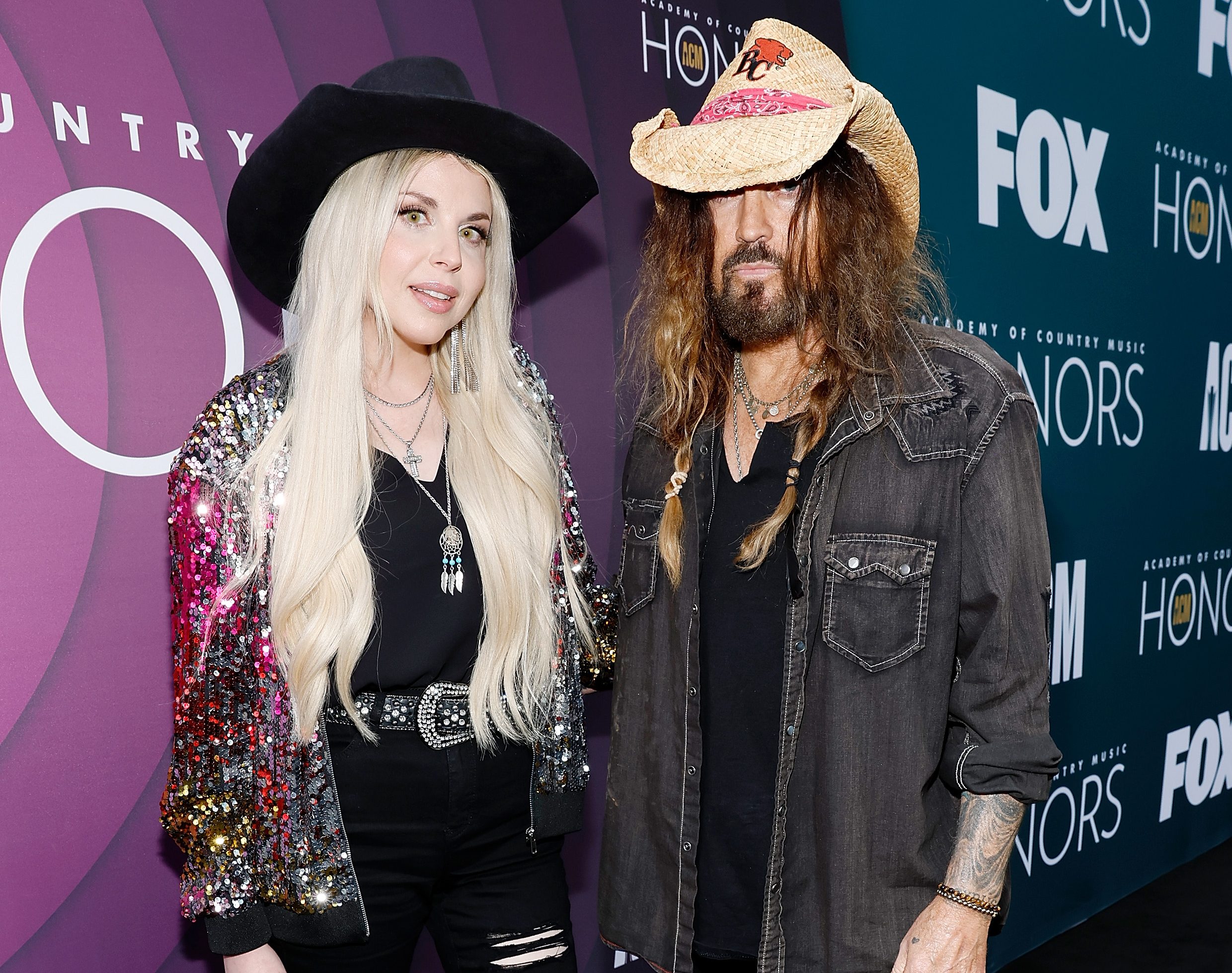 Billy Ray Cyrus announced that he has married fiancée Firerose, a year after they got engaged.
The Achy Breaky Heart singer, 62, on Instagram, sharing a glimpse into their stunning wedding day.
In the sweet snaps, he could be seen looking dapper in a black tux as his bride posed in a lace white gown, complete with a red and orange bouquet.
'10/10/23 will always be the beautiful, joyous day that our two souls united as one in holy matrimony,' the musician – – wrote alongside the upload.
'It was the most perfect, ethereal celebration of love we could have ever imagined.
'For both of us to hear the preacher say, "Billy Ray and Firerose Cyrus… I now pronounce you husband and wife" that was the sacred moment our new forever began. Long Live Love!'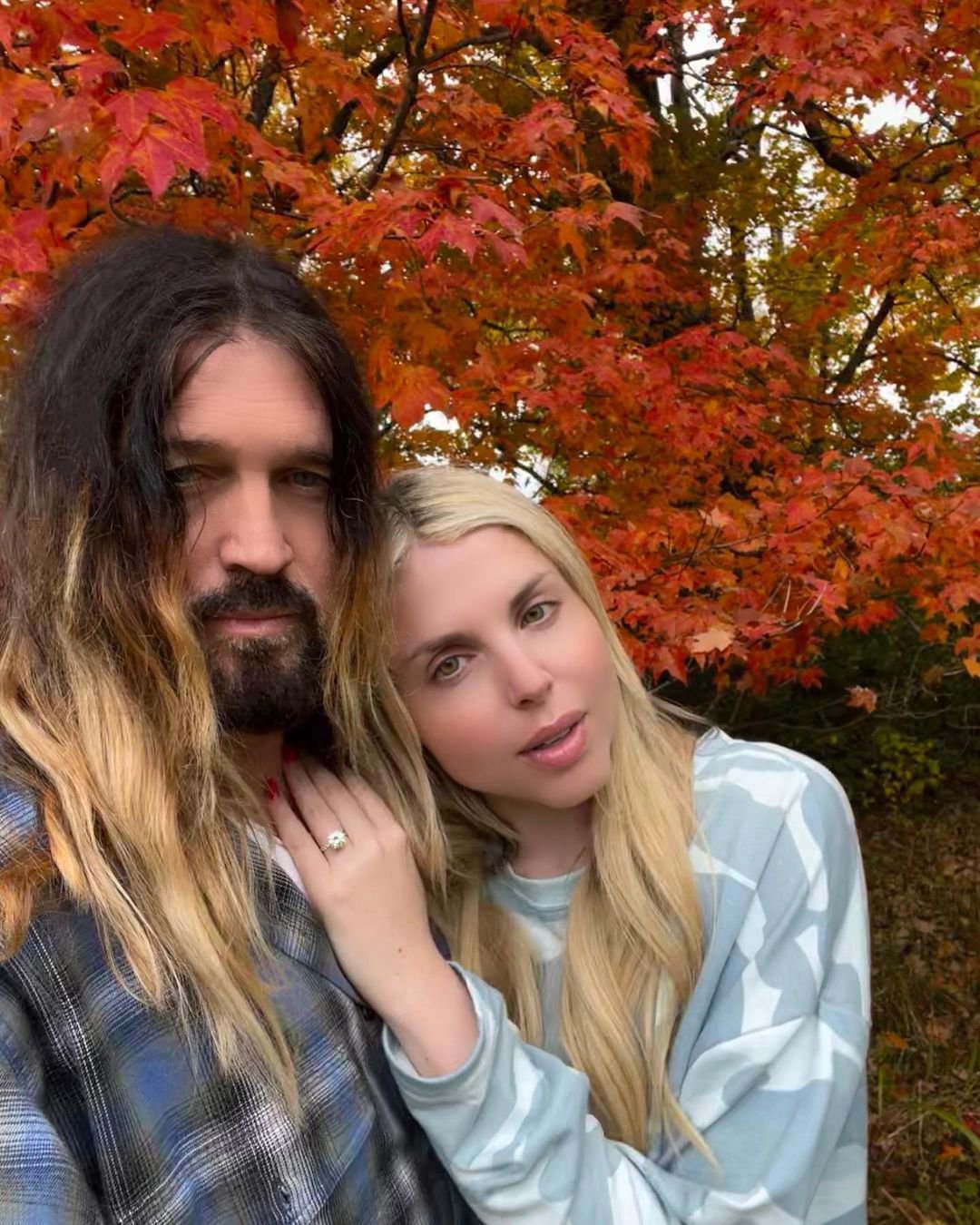 It is not clear whether Miley or her siblings – Brasion, Noah, Brandi and Trace – were involved in the nuptials.
Right on cue, fans rushed to congratulate the lovebirds in the comments section below.
'Incredible!! So happy for you both! Sending love,' a follower said.
'Congratulations Billy n Firerose!! What beautiful pictures n I wish you all the love n happiness this world has to offer! I love you n God bless you always [sic],' another penned.
'Wow you two sending you a massive congratulations over the water and big hugs and love!!! Have you got plans is right!! Xxx [sic],' one replied.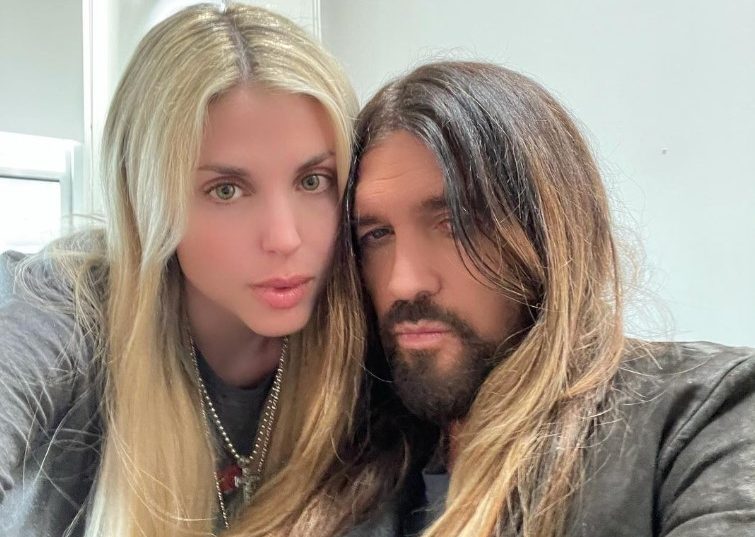 'Congratulations Billy Ray and Firerose! you both look stunning,' an Instagram user shared.
As a commenter added: 'Awesome pics of your special day! You both look so happy in love! Congratulations and best wishes!'
This marks the third marriage for Billy Ray, who walked down the aisle with Cindy Smith in 1986, before their divorce was finalized in 1991.
He then married Tish Cyrus in 1993, with his ex-wife filing to legally end their relationship last year.
Tish has since moved on, earlier this year.
Billy Ray and Firerose on the set of Hannah Montana, the series that made Miley a household name – and they started dating last year.
Last August, the country icon got down on one knee, taking his relationship with Firerose to the next level.
Speaking to People Magazine, they shed light on how they moved from friendship to something more.
'When we began sharing the music, it just evolved more into, as musical soulmates, to soulmates, happy, pure love that to me, I didn't know could exist,' he said. 'Again, we're musicians, first and foremost, both of us. And we found this harmony, and this rhythm, this melody to life.'
'I've spent my life worried about things that are beyond my control. But at this spot in my life, knowing that all you really have is the happiness that you feel inside your mind and your heart.
'Finding Firerose and getting engaged and then losing my mom [a few weeks later]—see? The teeter-totter will not stay in the middle.
'But having somebody to ride it out with now – that's giving me a little more balance.'