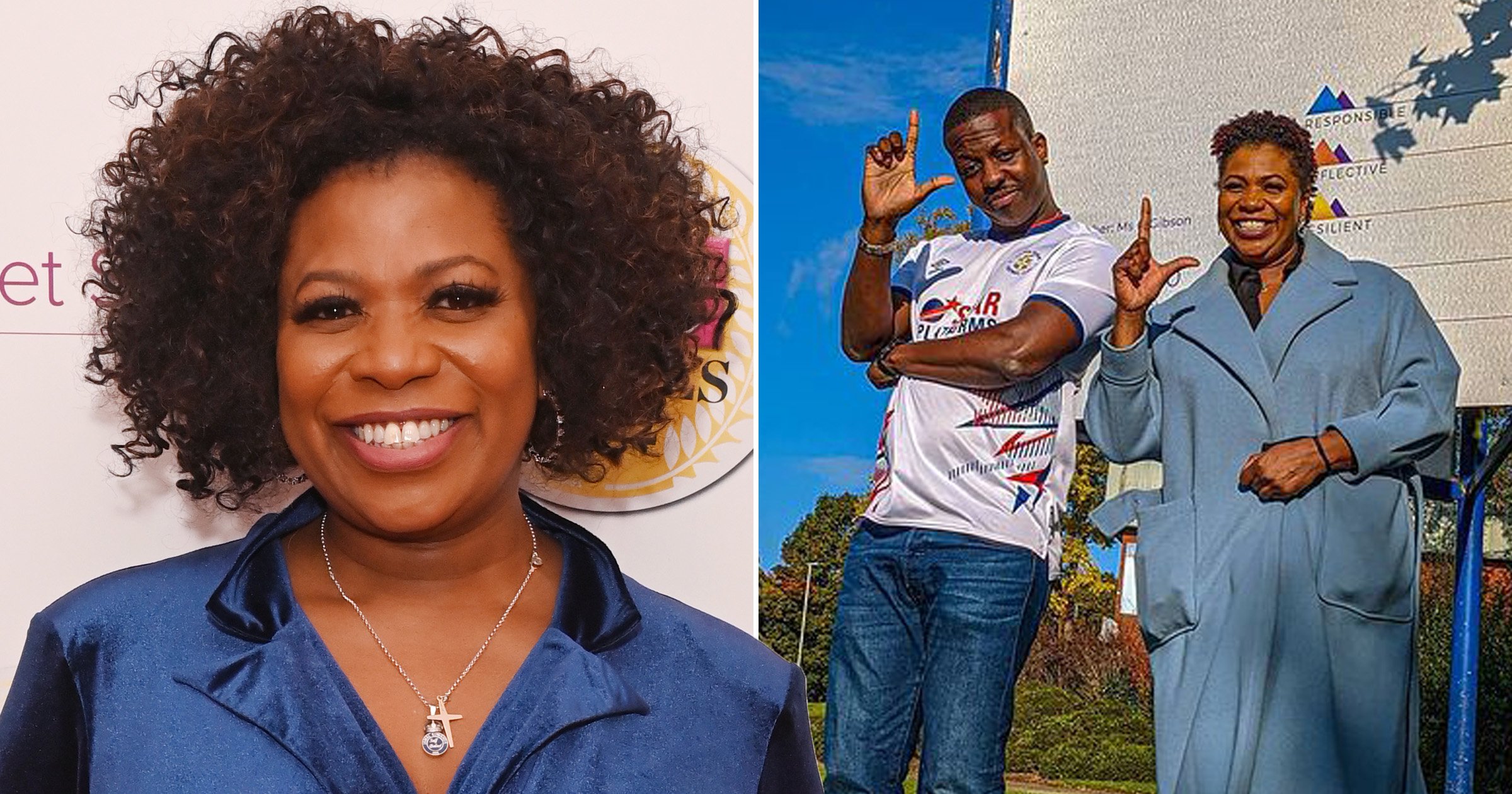 has said the death of her son, , left a 'big hole' in her life, but she still feels his presence every day.
Edwards after suffering a cardiac arrest.
Following his death and the late star has been honoured with this year's prestigious Music Industry Trusts Award (MITS), in recognition of as a music entrepreneur, DJ, and founder of the multifaceted music platform SB.TV.
Speaking to Metro.co.uk at the event, held in The Great Room, Grosvenor House Hotel, proud mum Brenda got candid about admitting she still 'doesn't know' how to put it into words.
'I don't know how I'm feeling. I've got to find a word for that because I keep being asked and I honestly don't know how I'm feeling. I'm feeling… sad. I'm feeling joyous, I'm feeling overwhelmed, I'm feeling proud. Mostly, I'm feeling upset,' she said.
'But it's a celebration of my baby's life and what he did and how he helped everybody so I've got to celebrate that because that's what the Trust, and everything that he's done, it's about continuing that.'
The panelist attended the event on Edwards' sister's birthday, saying that made it 'hard,' but she and Tanisha are 'staying positive.'
On how her son would've reacted to being honoured, Brenda believes he would've been stunned, but said he was still there with her in spirit.
'I think he would've been in shock. He probably would've said, "What? What!", he would've been very surprised. But, there have been a lot of things going on and I feel his presence still with me. He's with me. He has not gone anywhere,' she shared.
'Even yesterday, there were signs, there's different things, and I'm blown away by that. I know that he has such strong self belief in just achieving and I'm believing that I'm seeing him and he's here and he's given me the strength to just carry on and continue with his sister to keep his legacy going.'
Since Edwards' death, there have been countless stories about the life-changing work he did, with the likes of
When asked if she was aware of how much positive work her son did, Brenda explained how mind-blowing it has been to here about everyone's interactions with him.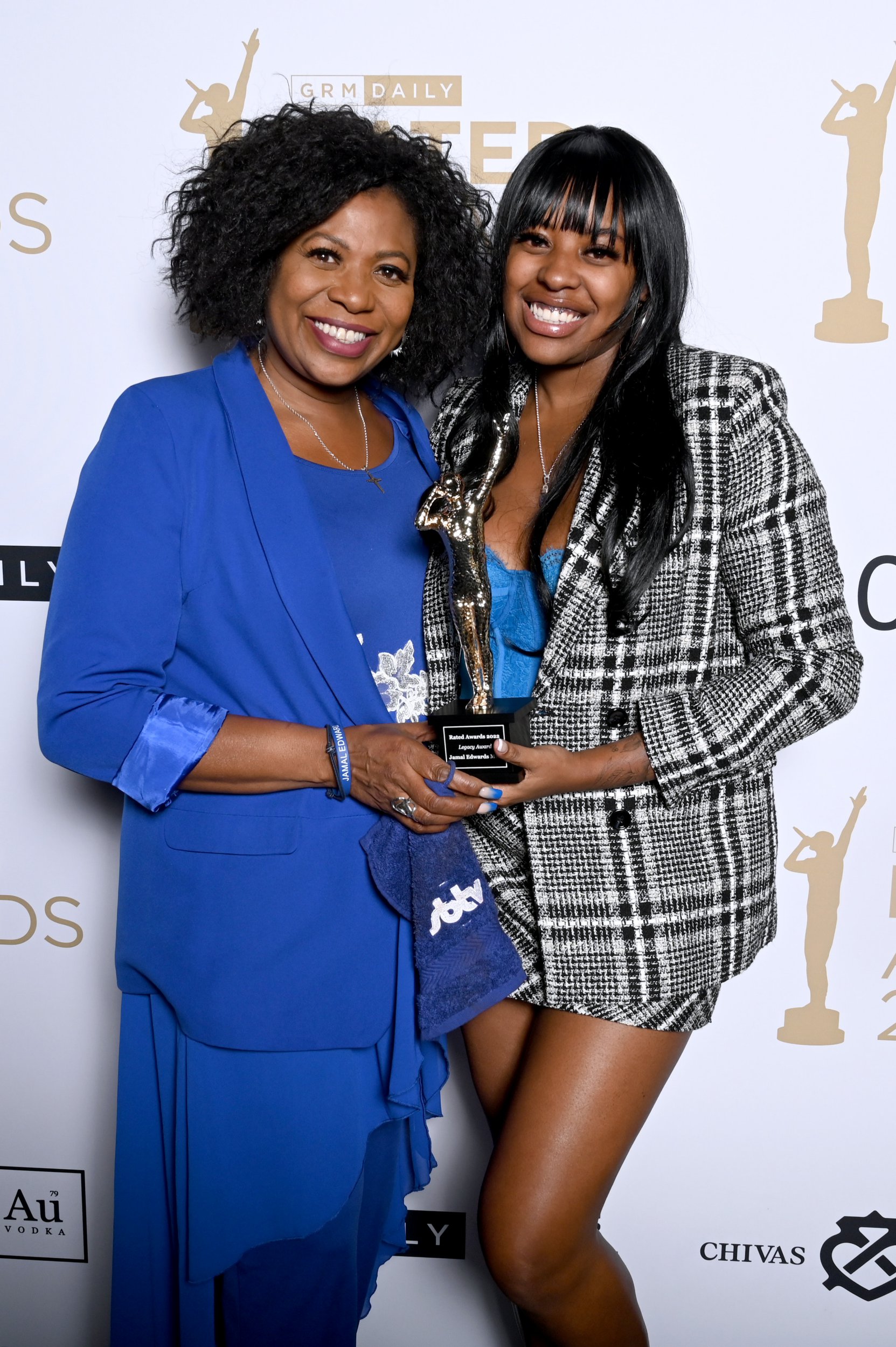 'He did fill me in on pretty much everything. I say pretty much, there's so much more that he's done that I don't know about because there are so many people, every single day, there's somebody, not even somebody, like, five, six, seven people… in 24 hours of him passing away, I had 500 messages on my phone. I didn't even know people had my phone number.
'I've just been inundated with people wanting to tell me what he had done for them, from him helping somebody with music, with a presenting job, so many people said he spoke to them and talked them off the edge of taking their own lives.'
The singer continued: 'The beauty of Jamal is his heart and he'd have given to anybody, it didn't matter who you were. If he could help, he would help.
'My son was a lovely young man and he had a big heart, and that's why it's a big hole that's been left.'
Edwards being honoured with the MITS Award marks the first time it has been given posthumously, and he is also being the youngest recipient of the award.
He has been hailed a 'visionary' by the committee for 'changing the face of the music industry' in his 31 years of life, with this year's MITS both celebrating his legacy and donating funds to The Jamal Edwards Self Belief Trust.