has got a new tattoo of a dangerous animal amid her divorce.
The Toxic singer, 41, is currently on holiday in Mexico as she reels from her husband of 14 months, , filing for .
She and Sam had , and he was by her side throughout her conservatorship, proposing to and marrying the star onc was lifted.
Now, amid reports Britney is paying $10,000 (£8,000) a month for Sam's new luxury rental apartment, the Everytime singer has got new ink on her body – of a snake.
The star showed off her new body art – a simple, small snake near the bottom of her spine, in a video to fans on Instagram, showing her getting the art in what appeared to be somebody's apartment.
She sat backwards on a chair to allow the tattooist to work on her back, and despite pulling some faces and breathing deeply, declared: 'It doesn't hurt that bad, actually.'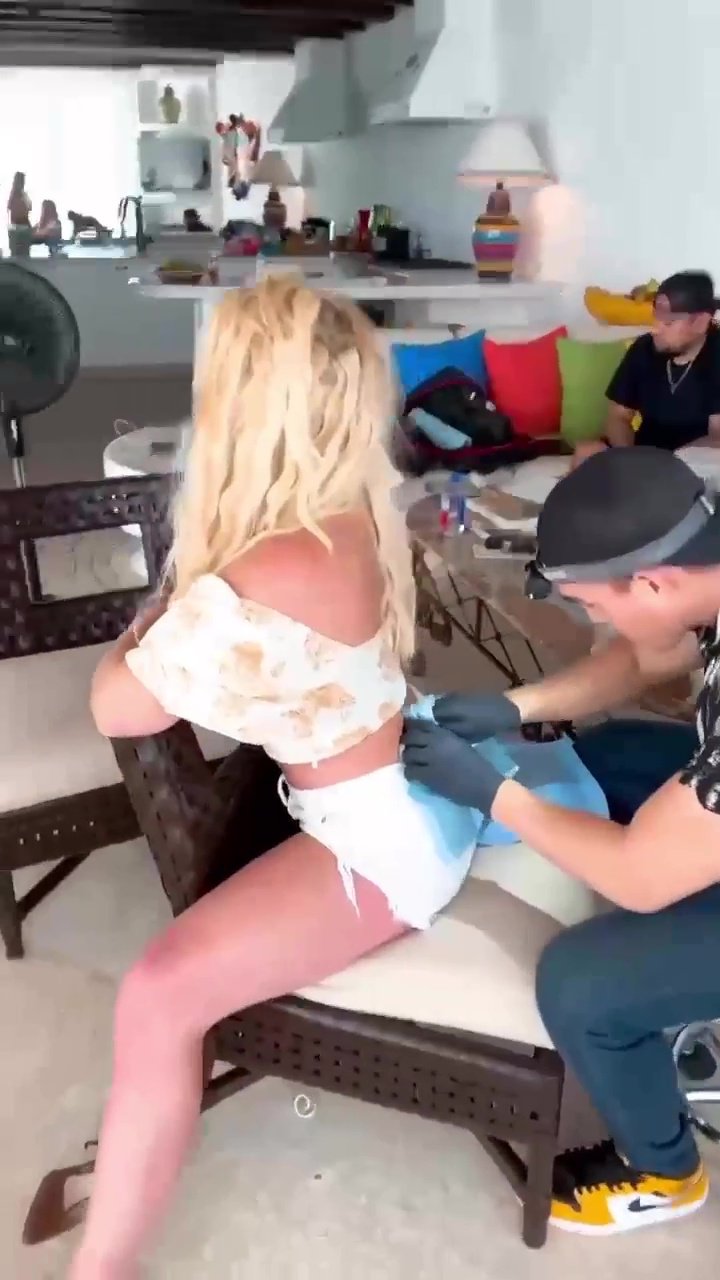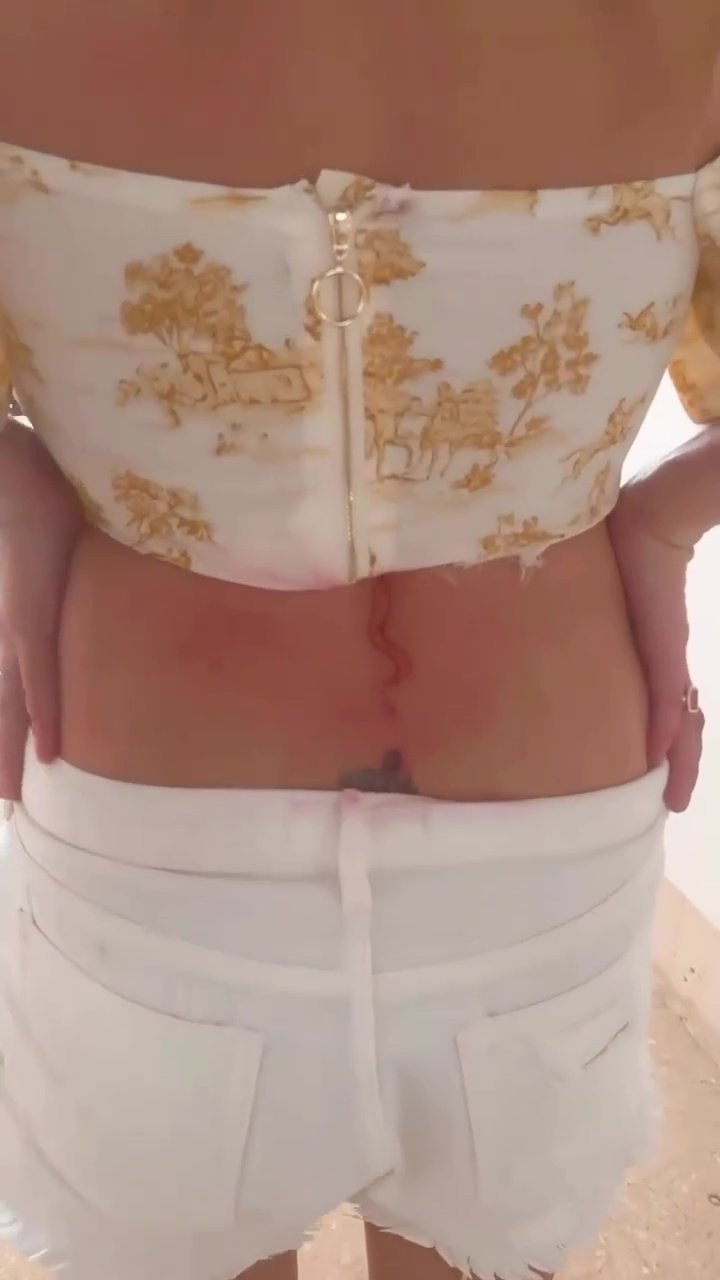 Fans have been fiercely debating the meaning behind the tattoo, with some suggesting it could represent betrayal and distrust – or as one put it, 'she's been carrying snakes on her back for her whole life.'
Others said it was a throwback to one of her 'most legendary performances' – who could forget when Britney took to the stage at the 2001 VMAs with a python around her shoulders?
The new tattoo comes amid claims Britney was convinced Sam had been working with her dad Jamie Spears to keep her locked in the conservatorship for years.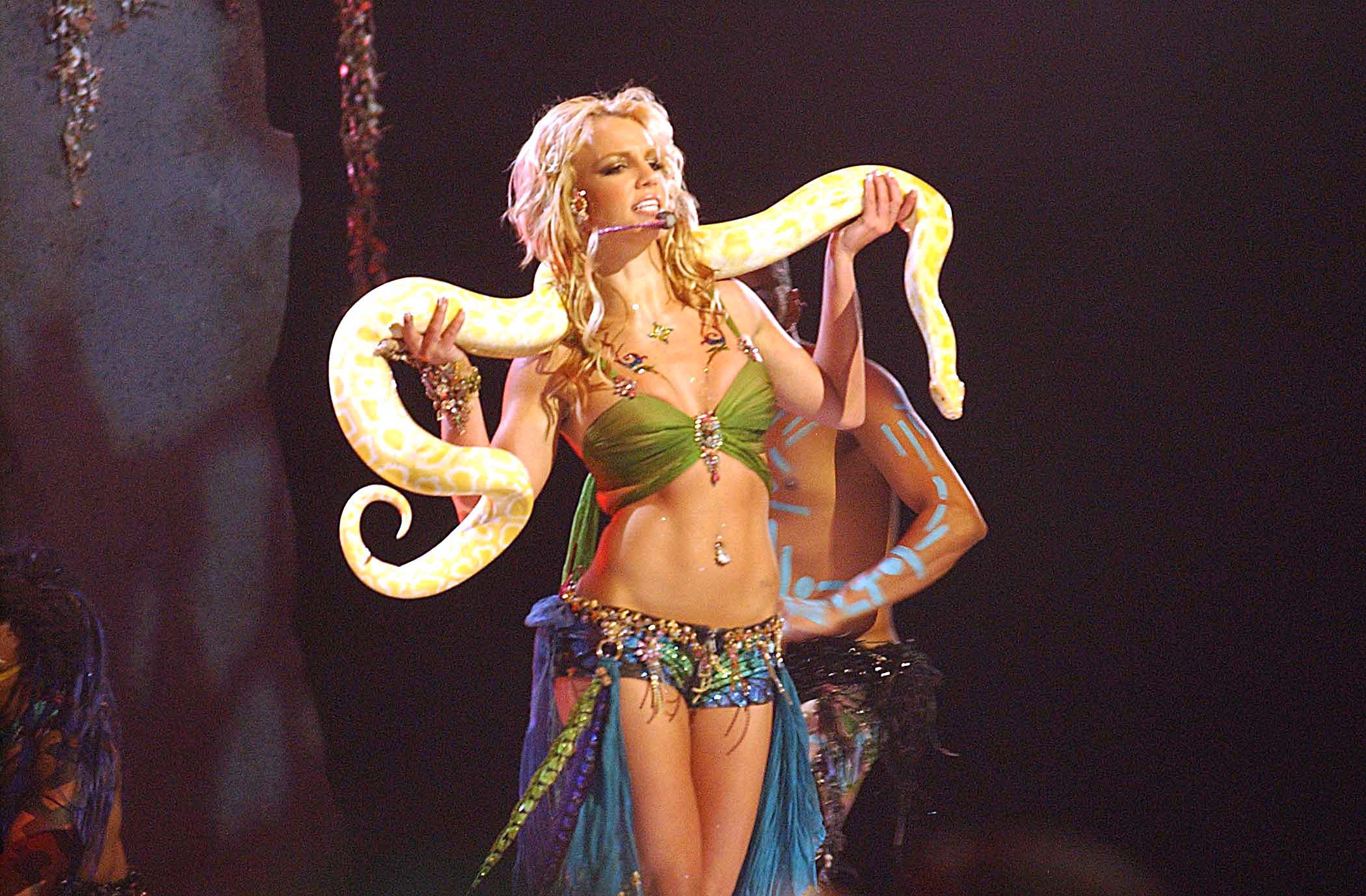 According , a source claimed the A-lister worried 'Sam was secretly working with her dad Jamie since early on in their relationship.
'Sam would supply information to Jamie that would help to keep her locked in the conservatorship. In exchange, Sam was given access to her and her money. Britney now feels like Sam was being deceitful all along.'
The former couple started dating in 2016 and walked down the aisle last summer, with Paris Hilton, Selena Gomez and Madonna just some of the huge names in attendance.
Following the news of the separation, Britney told fans she 'couldn't take the pain anymore' but would remain strong in the face of adversity after her husband filed for divorce.
Documents – which were filed at a court in Los Angeles – cited 'irreconcilable differences' and also revealed that the couple separated almost three weeks before their split became public knowledge.