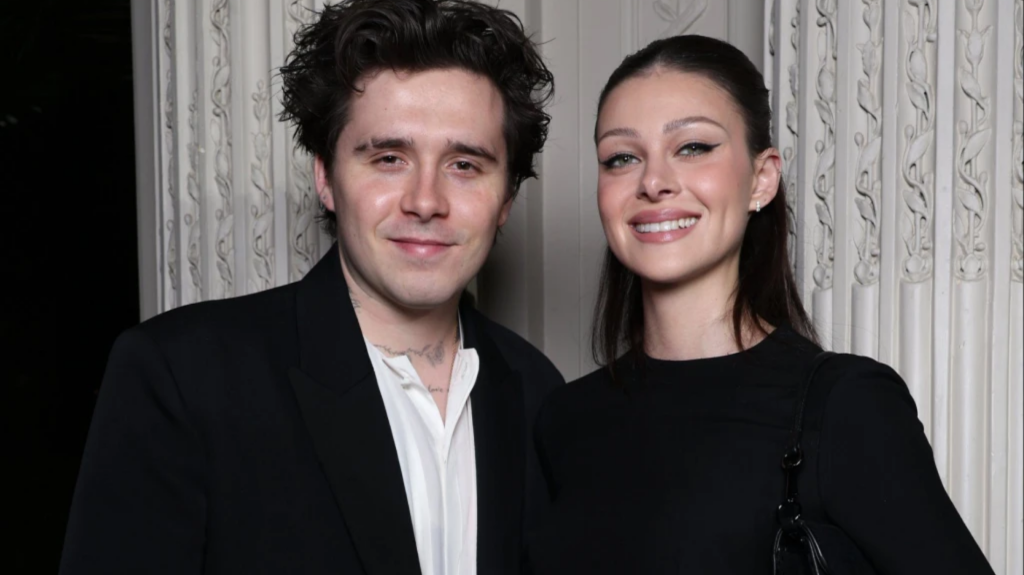 and wife have celebrated one year of marriage in very romantic style.
The 24-year-old son of former footballer and former Spice Girl-turned-fashion designer got engaged in June 2020.
Due to Covid-19, they ended up postponing their wedding twice, before last April.
At the home of Nicola's father, the budding chef in a Palm Beach ceremony, with a guest list of a whopping 500 people.
Yup, everyone was there, from Spice Girls to Serena Williams, as well as family pals Gordon Ramsay and Eva Longoria.
Marking his one-year anniversary, Brooklyn took to Instagram with a sweet caption.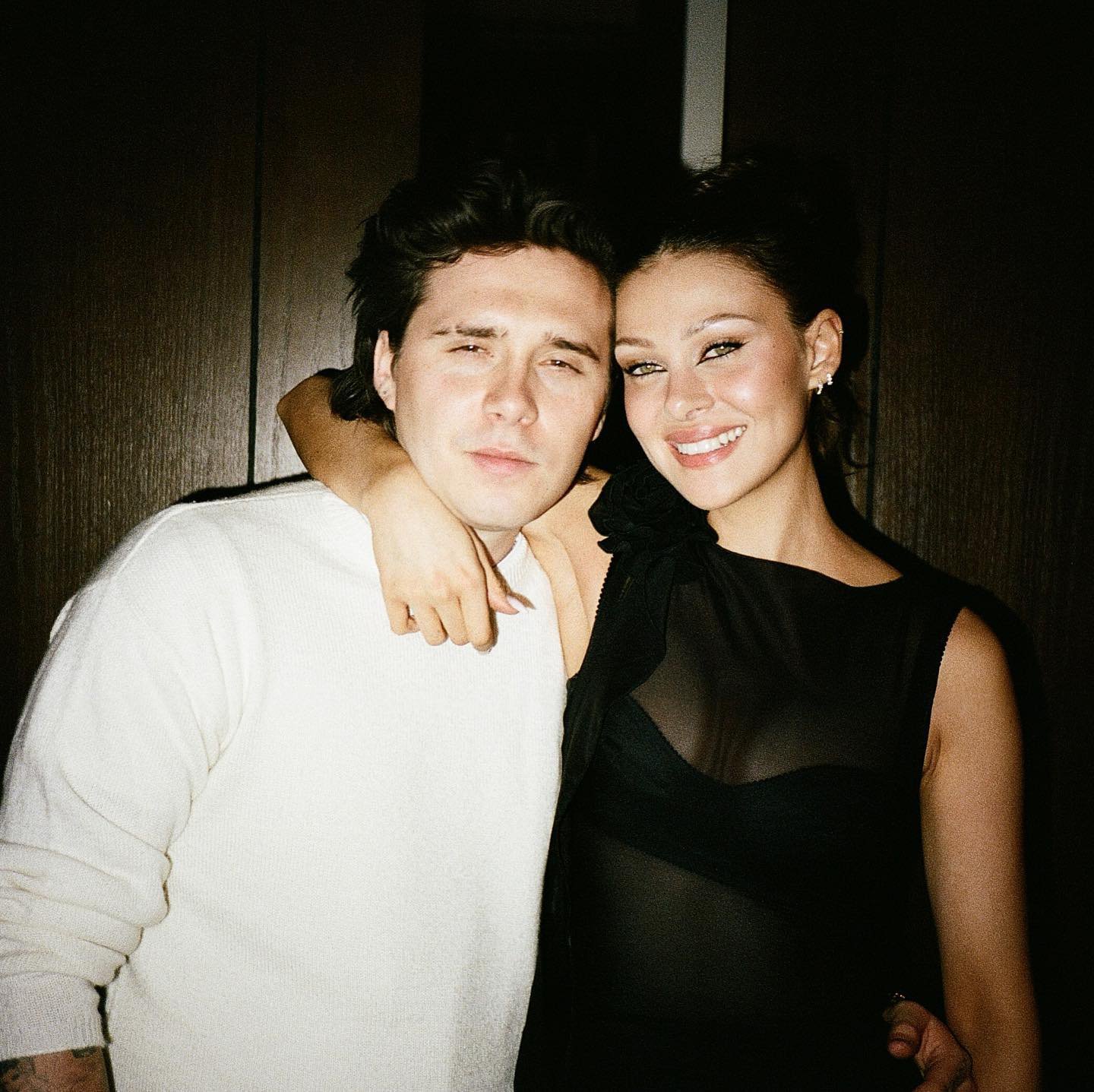 Sharing a kissing snap of him and Nicola, the former photographer wrote to his millions of followers: '1 year ago today I married my best friend xx I am the luckiest person to be able to call you my wife x'.
Heaping praise on his other half, he continued: 'you are my everything and I am the luckiest person on this earth to be able to wake up next to your gorgeous face every morning x
'here's to many more years baby xx I love you so so so much x here's to having as much fun when we are old as we are now young.'
Nicola – who said 'I do' in a custom-made Valentino dress – commented on the touching post, writing: 'I love you soooo much!! this is so cute!!! I love being your wife.'
The Transformers actress also recently shared in an interview with Cosmopolitan UK.
'I want to have a baby and get right back to work,' she told the magazine last month.
She went on to reveal how the couple maintains their relationship, saying: 'We spend every night together.
'Sometimes my friends will come sleep over and we'll all fall asleep on the couch, or they'll stay in my bed and Brooklyn will go sleep in the other room.
'Even with work travel, we work around it'. 
Reflecting on life with her husband, she said: 'We're always there for each other. If we can't be there physically, we're texting or talking in some form.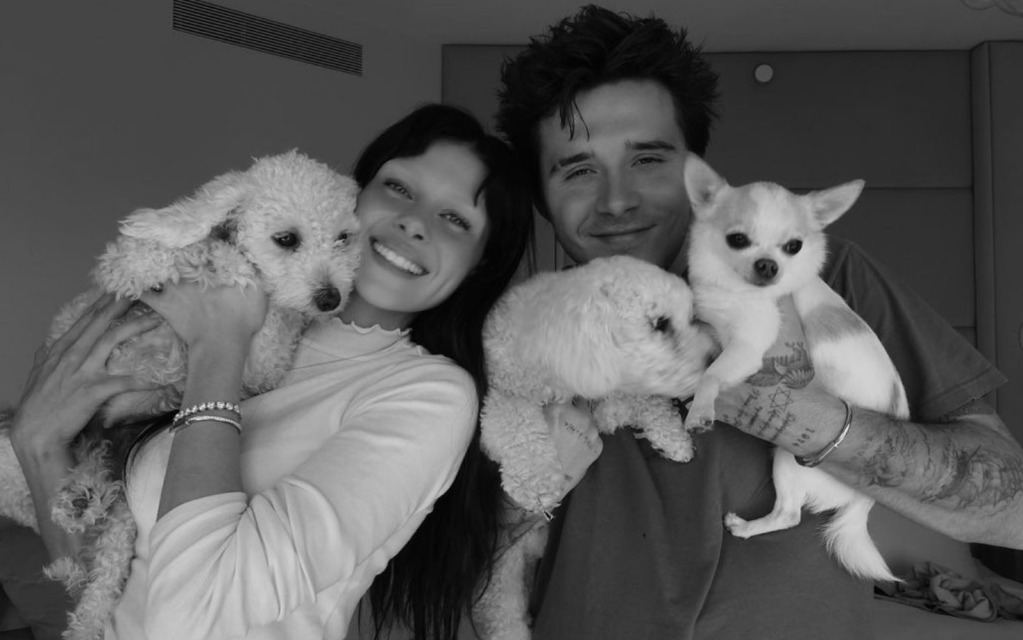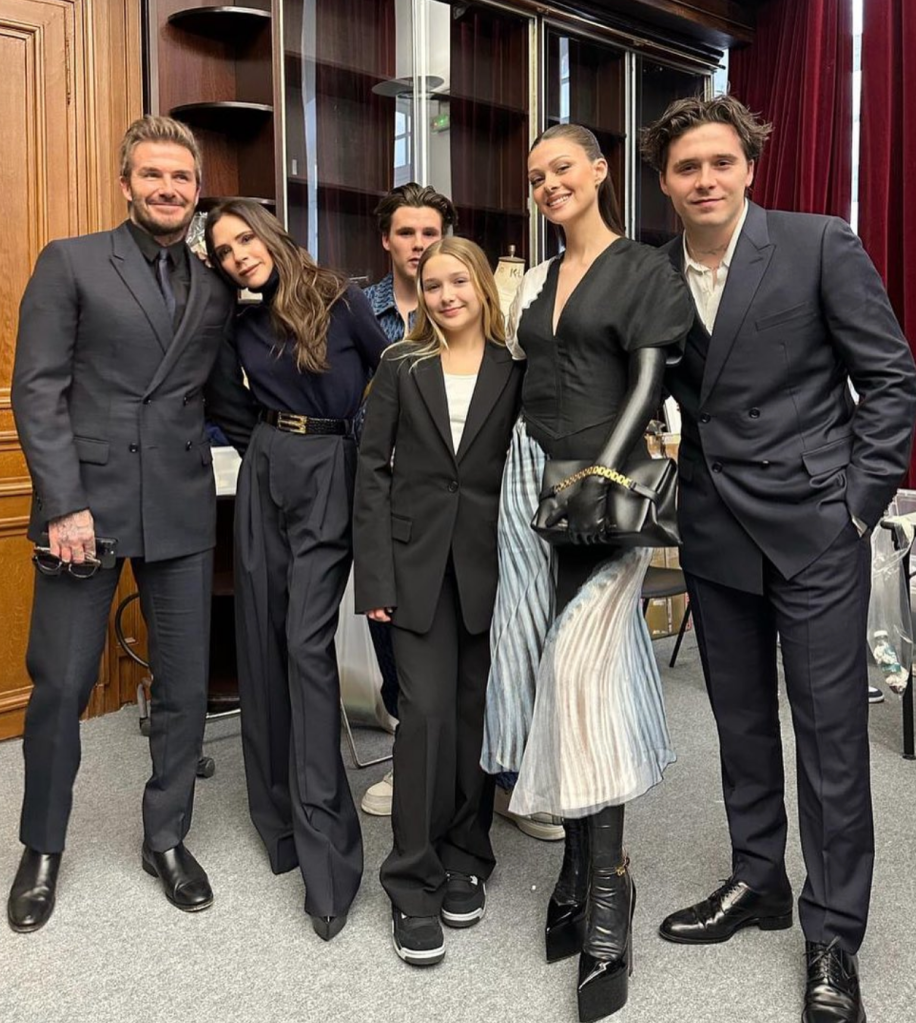 'Communication is so important to both of us that there's never any guessing.
'I believe in saying how you truly feel… He will always say: "Are you okay?" I think it's a British thing… he will always check up on people'. 
Meanwhile, Brooklyn – – has also
In fact, he's so keen, he could've started a family 'yesterday'.
'I could have had kids yesterday. Obviously, it's my wife's body, but I've always wanted to have a bunch of kids around. That's something I really want to do,' the eldest Beckham boy told People.
'And my dad was young when he had me. He was 23. And I'm 23 now. I've always wanted to be a young dad.'
Until then, Brooklyn is more than happy with his chilled life at home with his wife, as he loves nothing more than quiet nights at home with Nicola and their pet .