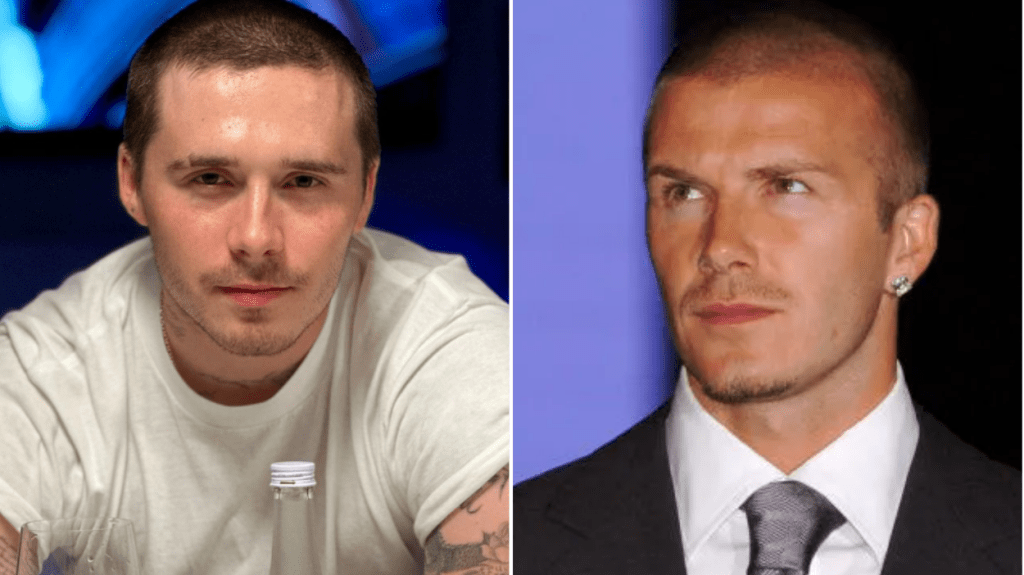 takes after his dad in a number of ways, and now he's added one more – sporting his dad's iconic buzzcut from 20 years ago.
The media personality and former model, 24, also showed off in a promotional video for a brand new Japanese drink brand.
His dad David, 48, was famous for during his years playing for and the national men's football team.
From his floppy curtains in the 1990s to his double ponytail in the mid-2000s, David often led the way for hairstyles in sport during his days as a player.
But perhaps his most iconic 'do was the buzzcut he wore from 2000 to 2002, and again in 2004, which is especially synonymous with his footballing heroics in an England shirt.
And just over 20 years after David donned the famous trim, son Brooklyn has followed in his father's footsteps, showing off his brand new close shave.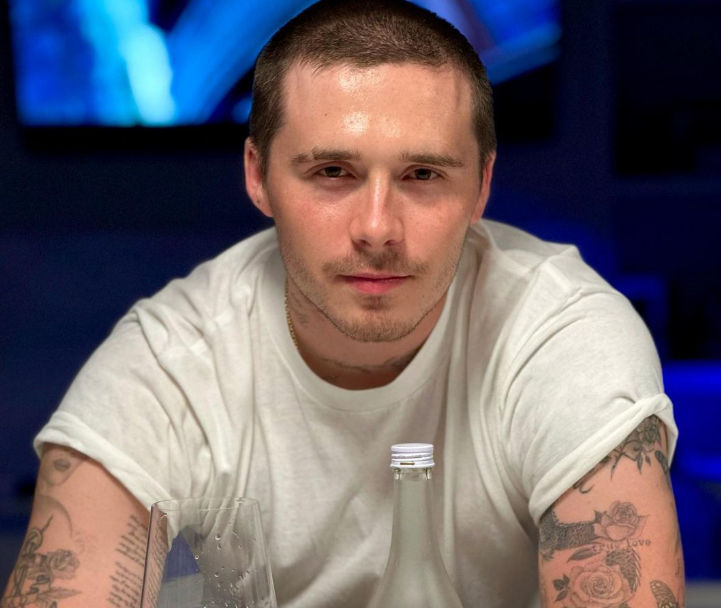 In the Instagram promo video for WeSake, a 1,700-year-old alcoholic drink made with fermented rice, Brooklyn resembled his famous dad more than ever.
It comes just two weeks after the Beckhams' younger son Romeo, 20, also took on the buzzcut, and even opted for a goatee beard to really complete the look.
In an Instagram post, for 'helping [him] bring back dad's buzz,' to which David responded: 'Looking good, Romeo'.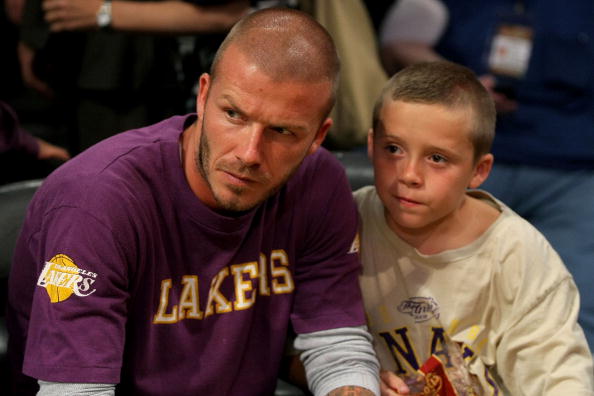 Speaking to his former United teammate Gary Neville for The Overlap on Sky Sports, Becks said he was always a fan of the shaved look.
'I always loved the skinhead,' he explained to Neville. 'Because it was easy – you didn't have to do anything with it so I loved the skinhead.'
Over the Bank Holiday weekend, while he and wife Victoria, 49, were on holiday in Italy, soaking up as much sun and sea as possible.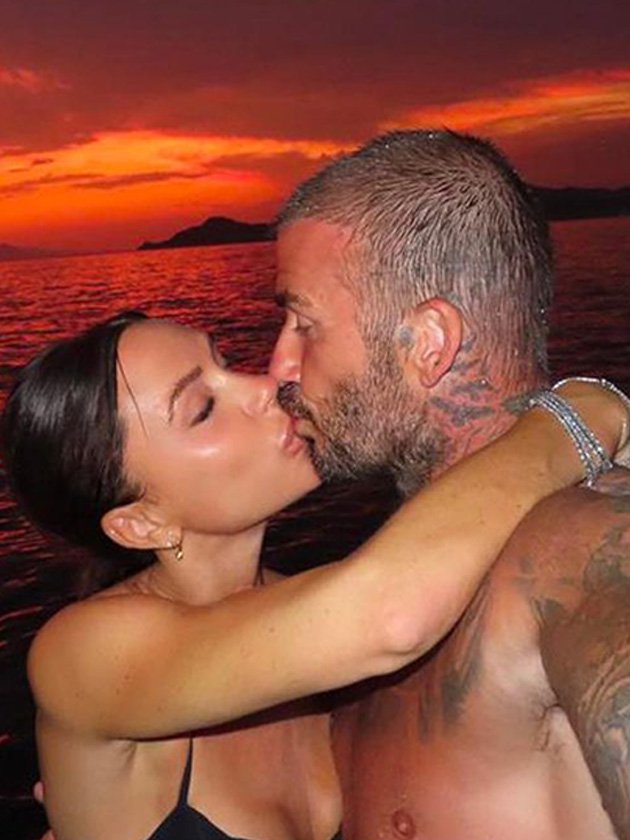 What's your favourite ever David Beckham hairstyle?Comment Now
Their travels in Europe have come shortly after the Beckhams were spotted by touring Nashville, Tennessee.
The superstar couple have now been married for 24 years, with the Spice Girl and United player tying the knot in 1999, at the height of their respective fames.