's facial expression when asked if she would 'shag' was a picture.
The former Countdown star, 62, was quizzed on the recent storm in a new appearance on Have I Got News For You.
Vorderman was on hand to discuss the story that has dominated headlines over the past week, which saw Fox, 45, make vile comments about political journalist 
The former actor's remarks were made on Dan Woottoon's evening programme and included Fox asking: 'Who would want to shag that?'.
After being inundated with GB News suspended Fox and eventually sacked him, confirming in a statement that the channel had 'ended its employment relationship' with him.
He lateralleging that Evans had a 'dislike of men in general' due to her views on male suicide, but apologised for 'demeaning her'.
Speaking about the controversy on HIGNFY, Vorderman – who is never one to bite her tongue when it comes to politics – was asked by host Victoria Coren Mitchell: 'What have GB News been looking into?'
Already clued up on the matter, Vorderman explained: 'Ah, yes. So, Laurence Fox was on Dan Wootton's show and he said some terrible things about a female journalist called Ava Evans.
'Then there were lots of complaints, and then Laurence Fox was sacked but Dan Wootton, apparently there's an internal investigation.'
Coren Mitchell then chimed in with: 'More importantly, though, Carol, about Laurence Fox, would you shag him?'
The studio audience then burst into laughter as Vorderman pulled a truly disgusted expression.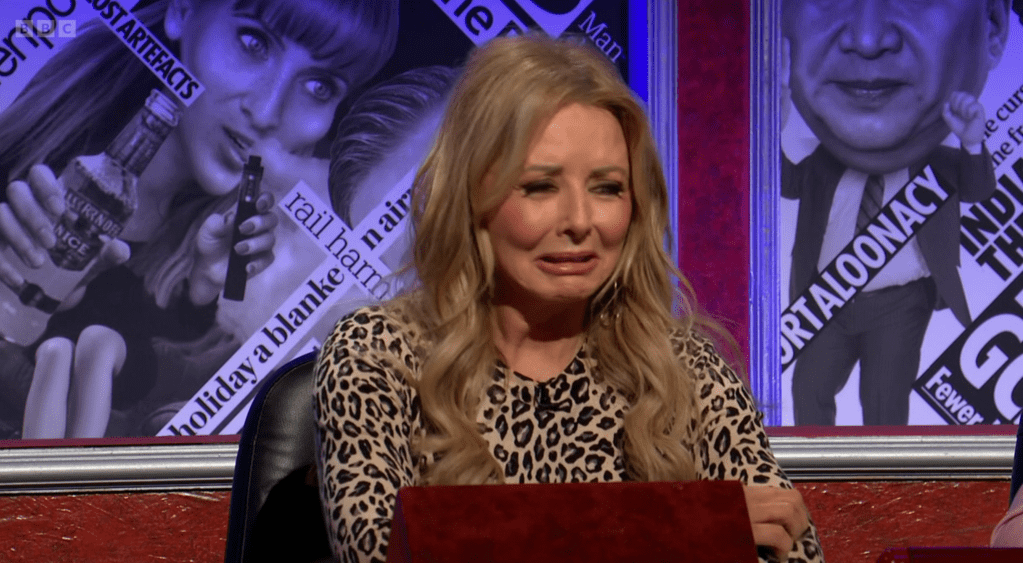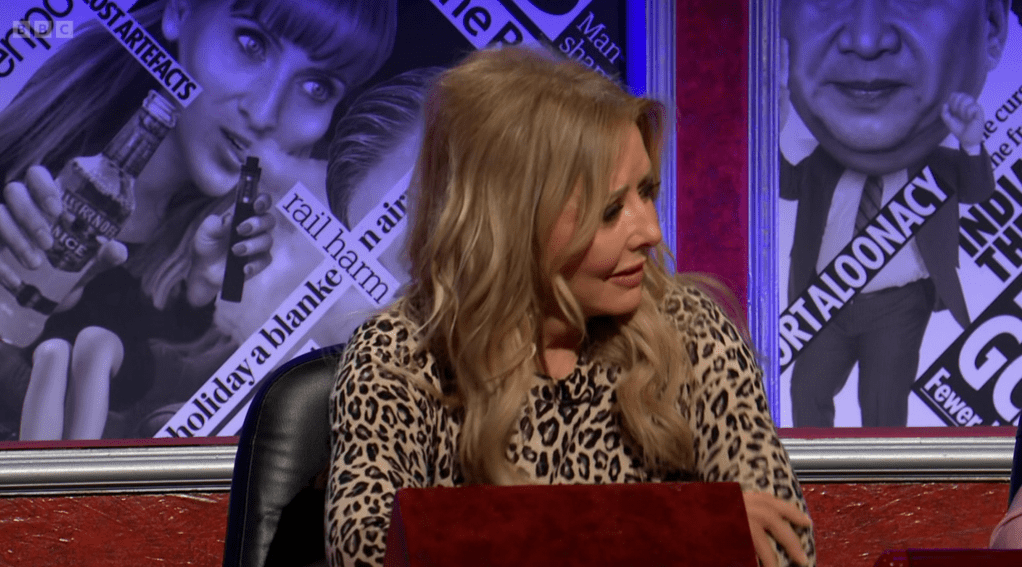 Grimacing, the maths expert turned her head away in shock, shaking her head.
Vorderman proceeded to make a 'Eurgh' noise, sticking her hands out as she struggled to find words for her sudden queasiness.
In a bid to keep things light, Coren Mitchell quipped: 'You see, I think I probably would but…'
'Victoria!', a stunned Vorderman exclaimed.
'Call me Gen X, a difference of opinion is no bar.
This isn't the first time Vorderman haswhen it comes to Fox.
Leading the furious celebrity reactions to Fox's initial comments, the TV star shared a message to the former Lewis star.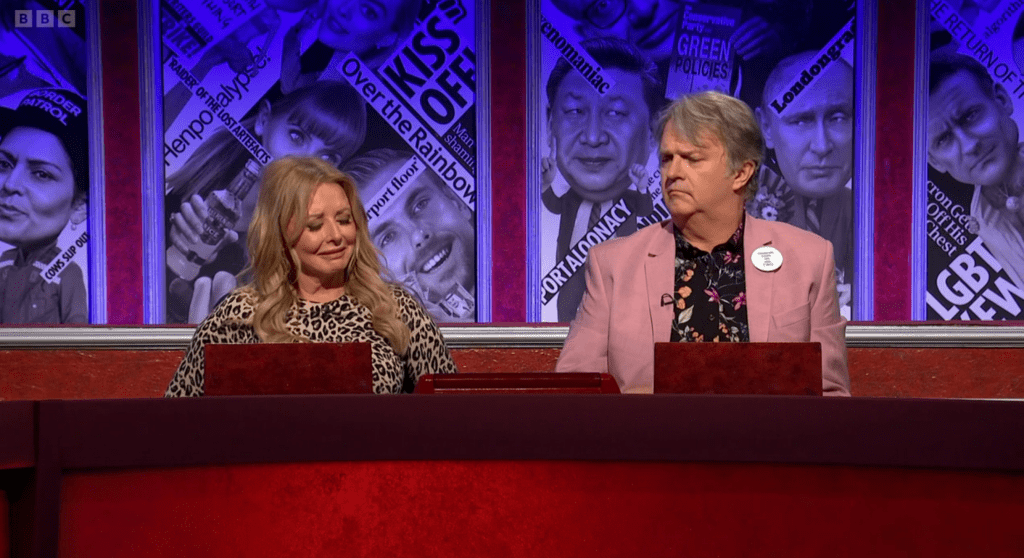 'Please know that ALL decent people are on your side. We're grateful for your voice,' she posted.
'Do not let them bully you. I know only too well how difficult that can be. But we ARE winning. All of us together.'
She also re-shared the video and asked people to lodge complaints with Ofcom.
Shortly after Fox's comments and subsequent suspension, Metropolitan Police told Metro.co.uk in a statement that 'On Wednesday 4, October officers arrested a 45-year-old man on suspicion of conspiring to commit criminal damage to ULEZ cameras and encouraging or assisting offences to be committed.
'He was arrested in Stockwell and has been taken to a South London police station where he remains in custody.'
Addressing his arrest, Fox took to social media with a shocking 20-minute video message, in which he blasted police for when raiding his home.
He also compared the force to the Stasi, aka The Ministry for State Security, the security service of East Germany from 1950 to 1990.
Fox claims strangers have since 'spat' at him in the street and he now
Have I Got News For You airs Fridays on BBC One and iPlayer.