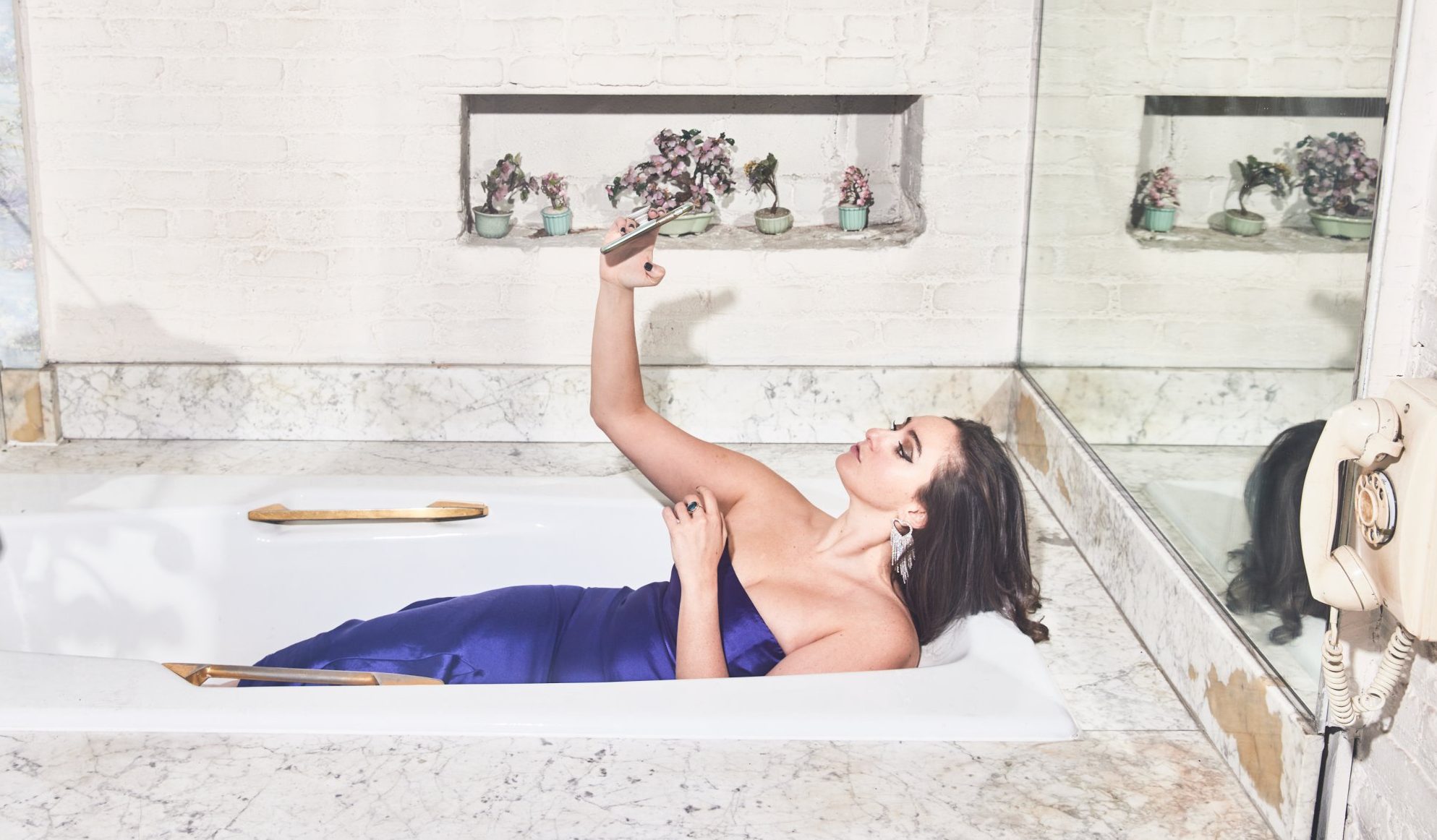 How to describe comic Catherine Cohen to those who have yet to encounter the Texan-born New Yorker's fearless shows about, well, Catherine Cohen?
You might start with her stand-up set The Twist…? She's Gorgeous, which won the Edinburgh Award for best newcomer in 2019 and which last year was the showcase every comedian yearns for, a special.
Bedecked in a blouse of shocking pink and white Barbarella boots, the onstage Catherine seems the epitome of Instagram, airhead narcissism, that is until she starts talking – at which point it becomes immediately obvious that Catherine is the smartest person in the room.
Although her long hair is brown her show persona isn't a million miles away from that of Elle Woods, the heroine in Legally Blonde who everyone underestimates because of the way she looks.
'I love that movie,' says Catherine as she flops onto a sofa in her New York apartment. There are similarities with Elle, she agrees. 'Like playing on feminine stereotypes, being obsessed with glamour and attention, but also saying something real about how difficult it can be to be a woman moving through the world. I'm really talking about insecurities in wanting love and my dreams to come true.'
This is a good description of Catherine's show. Although Cat, as she is also known, has omitted to say that her material drips with acid irony and can be so explicit it would make a scaffolder blush. Yet in response to the Netflix specials there have been many messages of thanks from women who say the show has helped them cope with pressures. Cat found it helped her, too.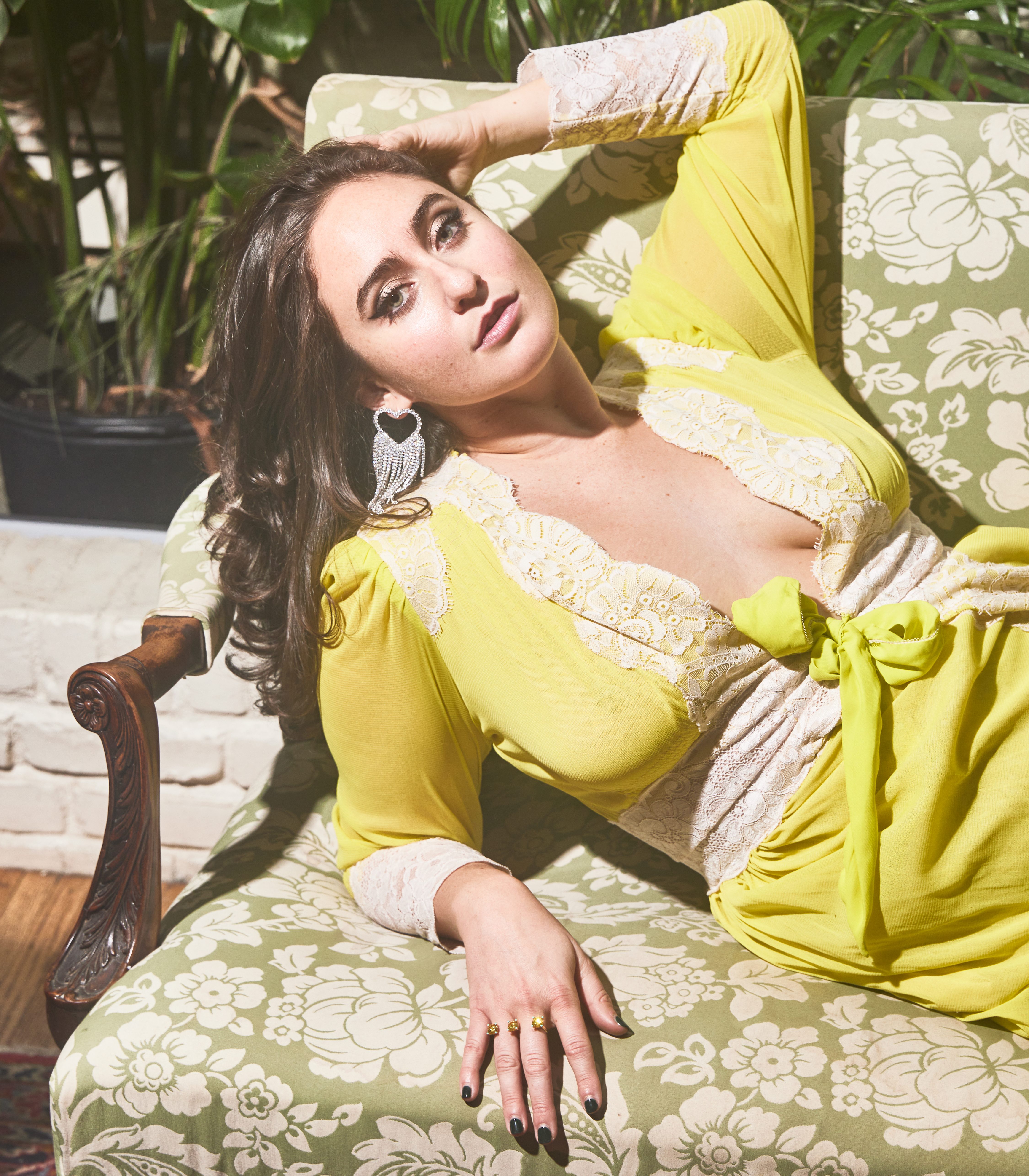 'I think the first show did help me process many of the things I've been through, like coming into my sexuality and learning to not hate my body. They're things I still struggle with but I feel like putting them out there in the show was really helpful.'
After this interview she will be performing at club in New York where she has a regular spot. She's not sure what she'll talk about yet.
'I'm like, "OK, what's on my mind? What's making me stressed out?"' It all sounds very last minute. 'Club Cumming shows are very casual,' says Cat who is so laid back she might fall off the sofa.
However, the new show playing in the UK is more intense. Called Come For Me, it reflects how Cat's life has moved on since The Twist… '[Because] I turned 30 it's a bit more personal, a little more vulnerable. The Twist… was very much about my early years in New York, being in my twenties, trying to pay rent and stay alive. Now I'm like, "Why am I not perfectly happy now that I have the things I wanted in my twenties?"'
Well, indeed. A lot has gone right both professionally and personally. Cat is in a 'settled' relationship with the actor Brian Muller who seems fine with her onstage material sometimes being candid about their relationship.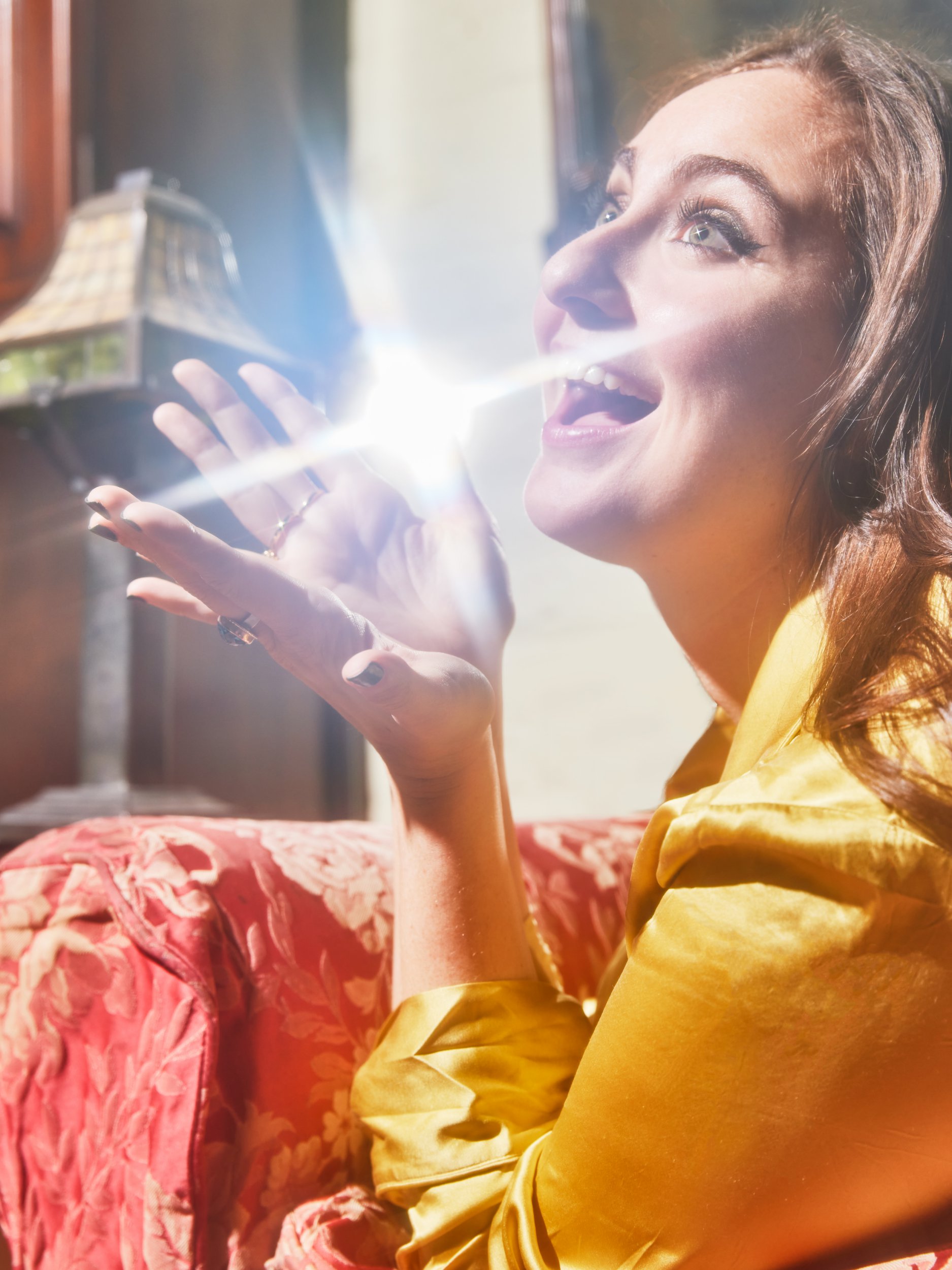 'I run things by him if he's directly involved. Usually. He'd already seen me perform when we first met so I feel he kind of knew what he was getting into. It still takes a strong special man to accept me talking about our personal life on a near daily basis.'
Cat, now 31, says her show tackles 'issues I hadn't really considered before: realising that actions have consequences; trying to decide what path I want to take in my life; stuff a lot of my friends are talking about,' breezily adding, 'And I froze my eggs.'
It is a surprise then to find that she has ditched one of the essential tools of communicating with audiences, Twitter. 'I don't really use it anymore. I'm moving on.' Because of hate speech and misogyny she has encountered? It seems not.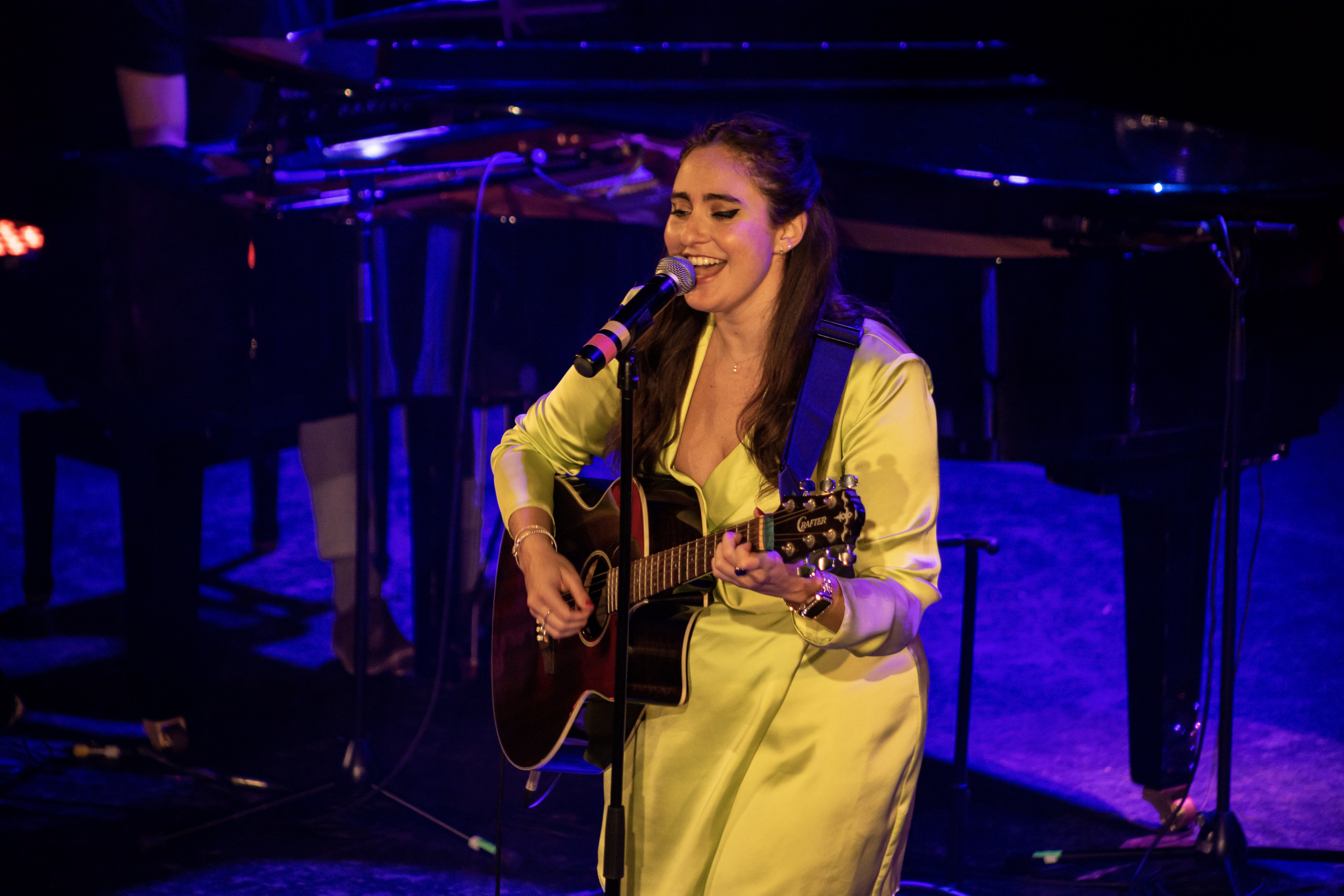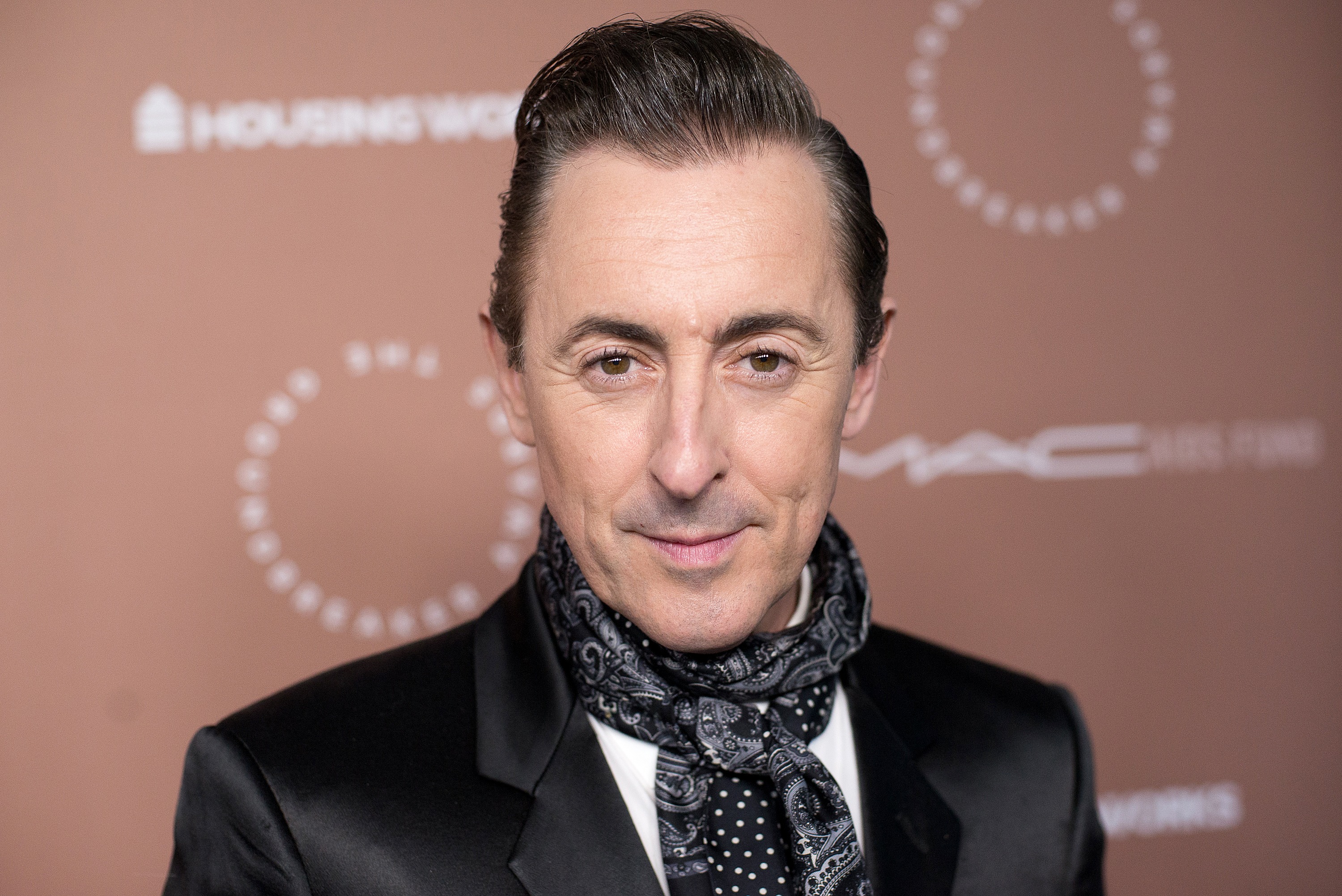 True she gets comments from 'angry men who say things like "You think this is funny?"' she says, mimicking their deep, dumb drawl. 'But I don't care about them,' she adds with a dismissive wave of her hand. No, she is ditching Twitter more because, well, she's bored of it.
'I feel like whatever I was getting from it doesn't really exist anymore. A lot of people in my circle are leaving.' So is Twitter like the new Facebook, just no longer the place to be?
'I think so. But also I've loved being on TikTok where you have to put yourself out there and make something. You can't just hide behind a faceless avatar.'
And she certainly isn't hiding. 'I never feel like I've arrived,' she says like someone who has much more to do. There are podcasts, magazine columns and now acting roles. Is that where all this is going?
'Movie star!' she says, her voice slipping back into her stage twig-dry irony. 'I'm ready!' Then back as herself she adds. 'I feel like I'm doing what I want to be doing. I feel lucky.'