's whirlwind romance just got serious as she said yes to boyfriend Jake Ankers as he popped the question on holiday.
The loved-up duo welcomed their first child together, , last October after moving in together in 2021.
Unable to contain her excitement, the 33-year-old shared a snap of , surrounded by petals and a heart shaped rose arrangement.
The rooftop restaurant overlooked at night as Charlotte said yes to her baby daddy – clearly shocked and delighted.
'Happiest woman in the world ? ❤️ Yes yes yes and yes  you are my best friend you are my life ❤️❤️❤️❤️❤️ i CANT BELIEVE IM ENGAGED AHHHHHHHHHHHHHHh. Best night ever,' she wrote on Instagram.
Charlotte looked utterly glam in a one sleeve bejewelled white mini dress, sparkling with matching heels and her long hair tumbling down her back.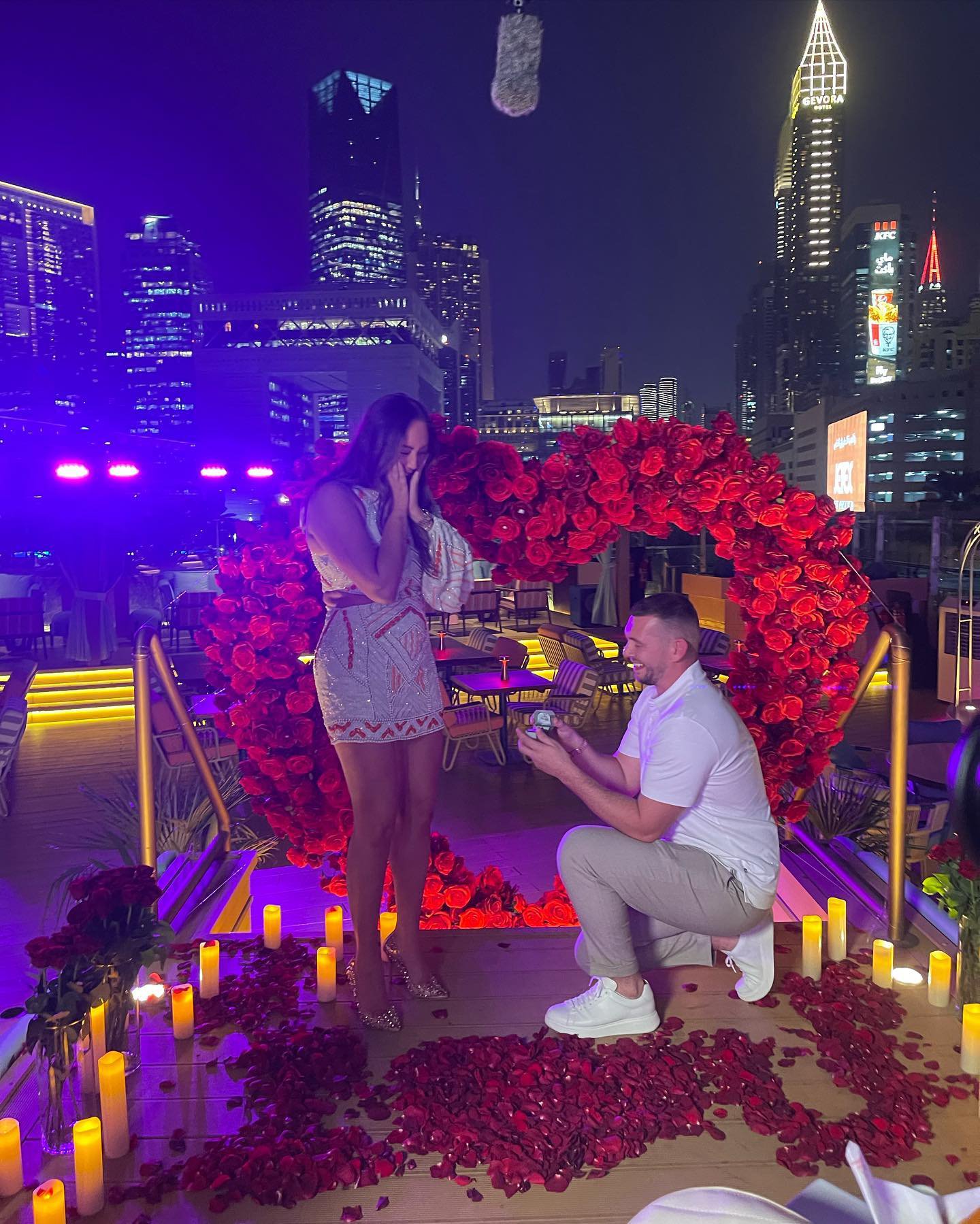 Congratulations came flooding in for the couple, who have been friends since 2015 but only began dating post-pandemic.
Charlotte's mum Letitia wrote: 'Finally omg I could not be happier and well done ?? jake for pulling it off ! She finally got her Prince and I couldn't be happier for her and of course for you jake love you both so much ????.'
Fellow Geordie Shore star Kyle Christie said: 'Amazing news absolutely buzzing for you's, KNEW you were gunna do it JAKE! ??❤️.'
'Congratulations darling !!! ❤️❤️❤️ so happy for you ✨??❤️ lots of love xxx,' commented TOWIE's Billie Shepherd.
Sophie Kasaei added: 'This is your time char I love you both so so much your fairytale is all finally coming true! Iv cried so many happy tears today.
'My day 1 as if your going to be a WIFEY! ?.'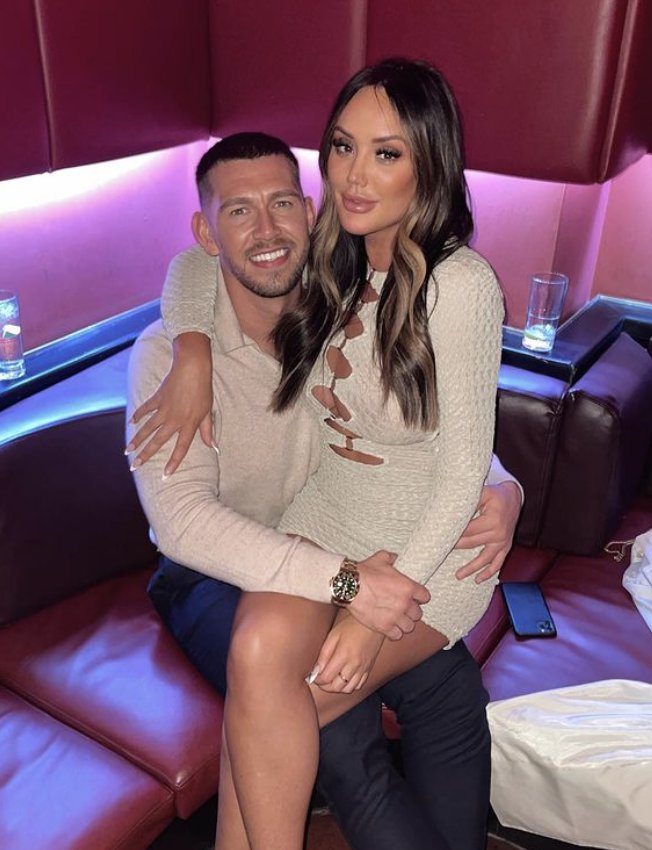 The pair had sweetly revealed how their friendship turned into love on her show Charlotte in Sunderland, which aired on BBC Three last year.
'Getting together so quickly, everything moves so fast and you sort of know what you want out of life when you get to like 30,' Jake said at the time.
Charlotte added: 'We are old enough, and experienced – I can speak on my behalf – with ex-relationships.
'I mean, I had a new boyfriend every single year practically, so I know exactly what I want from a relationship.'
On the show, Letitia has said her daughter had 'not a good type' before Jake, who she showered in compliments.
The Just Tattoo of Us star split with ex Liam Beaumont in August 2021 and has previously dated Stephen Bear, Joshua Ritchie, and Gaz Beadle.