is as stunning as ever as she walks the catwalk almost 40 years after beginning her career.
The supermodel, 53, at the Versace show on Friday, as Milan Fashion Week 2023 .
Claudia was first scouted in 1987 when she was just 17 years old, and in the decades following has in fashion across the globe.
Now the star has proved beyond all doubt she still has the as she wowed crowds at the Versace show in a jaw-dropping gown.
German native Claudia beamed for cameras as she strode across the checkered floor in a matching green-and-black checkered dress with a plunging lace neckline.
The material clung to the curve of her body before becoming looser by her calves, showing off shining black-and-silver heels.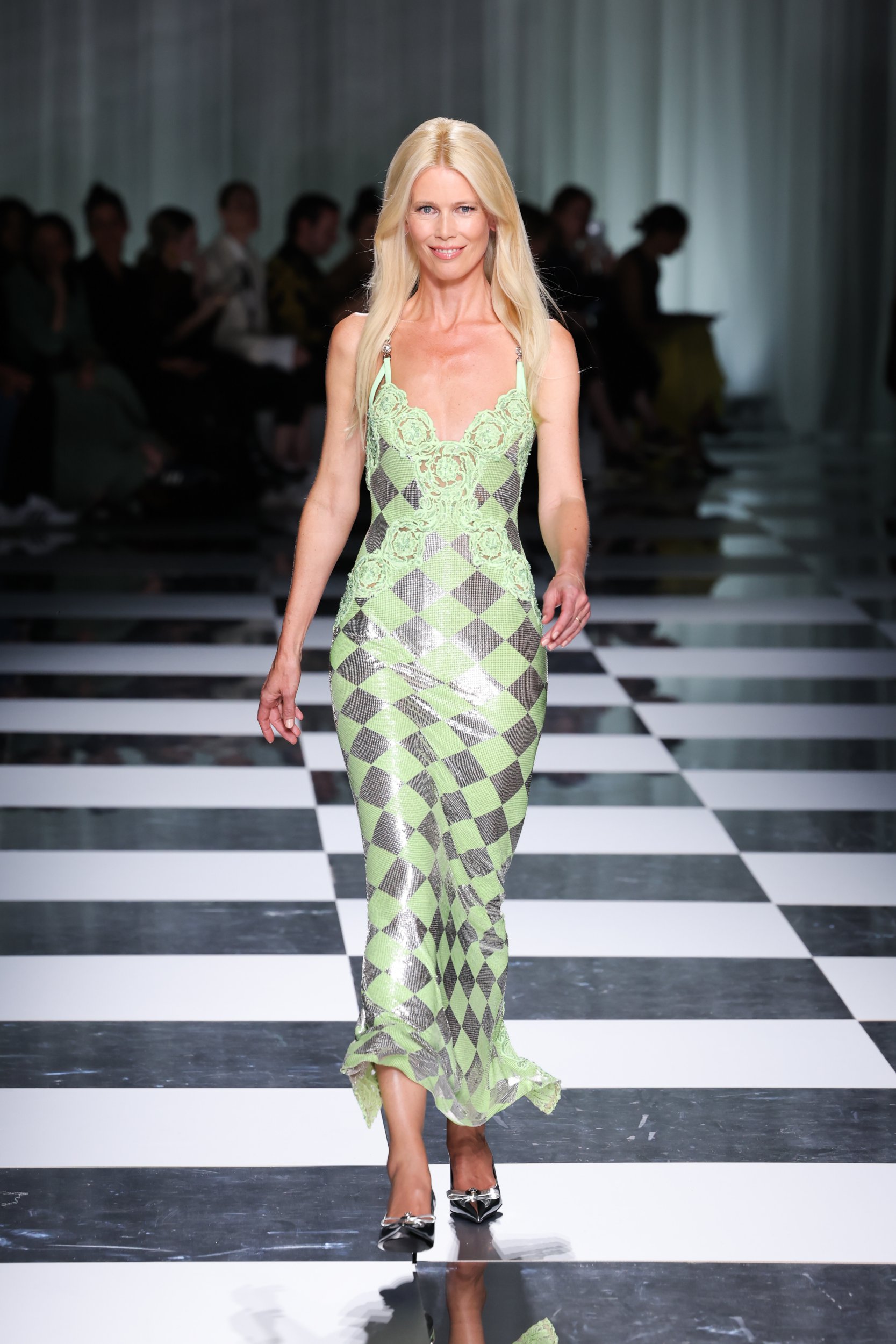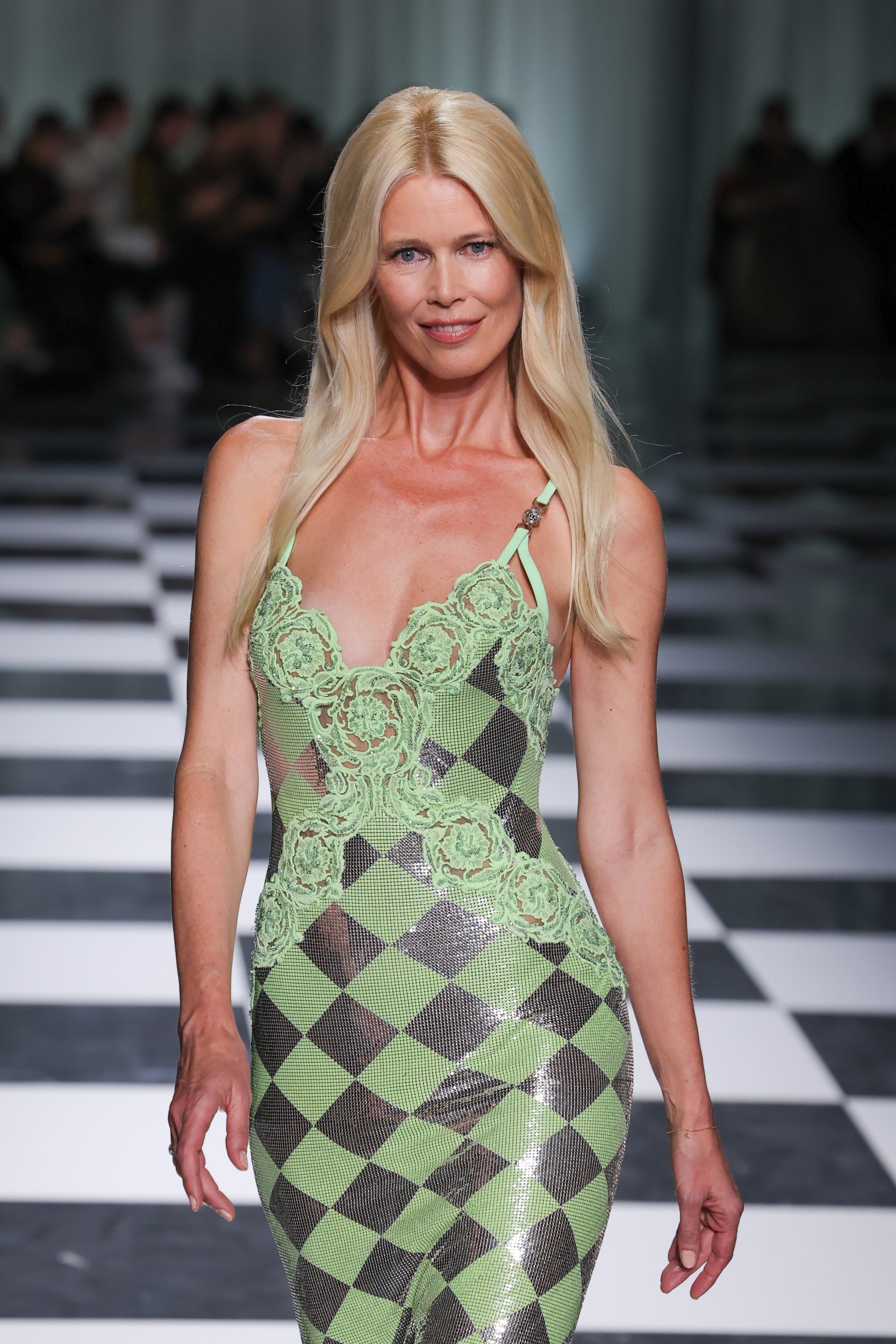 Front-row crowds looked on in awe as the international star gave the cameras her all, her blonde hair in waves down her back and dancing on her shoulders.
It's 36 years since Claudia was first scouted in a nightclub as a teenager, going on to become one of the world's most successful models as her career exploded in the 1990s.
She previously likened the height of her fame to being a 'rock star' in a 2020 interview for Elle UK, where she graced the cover in a revealing bralet.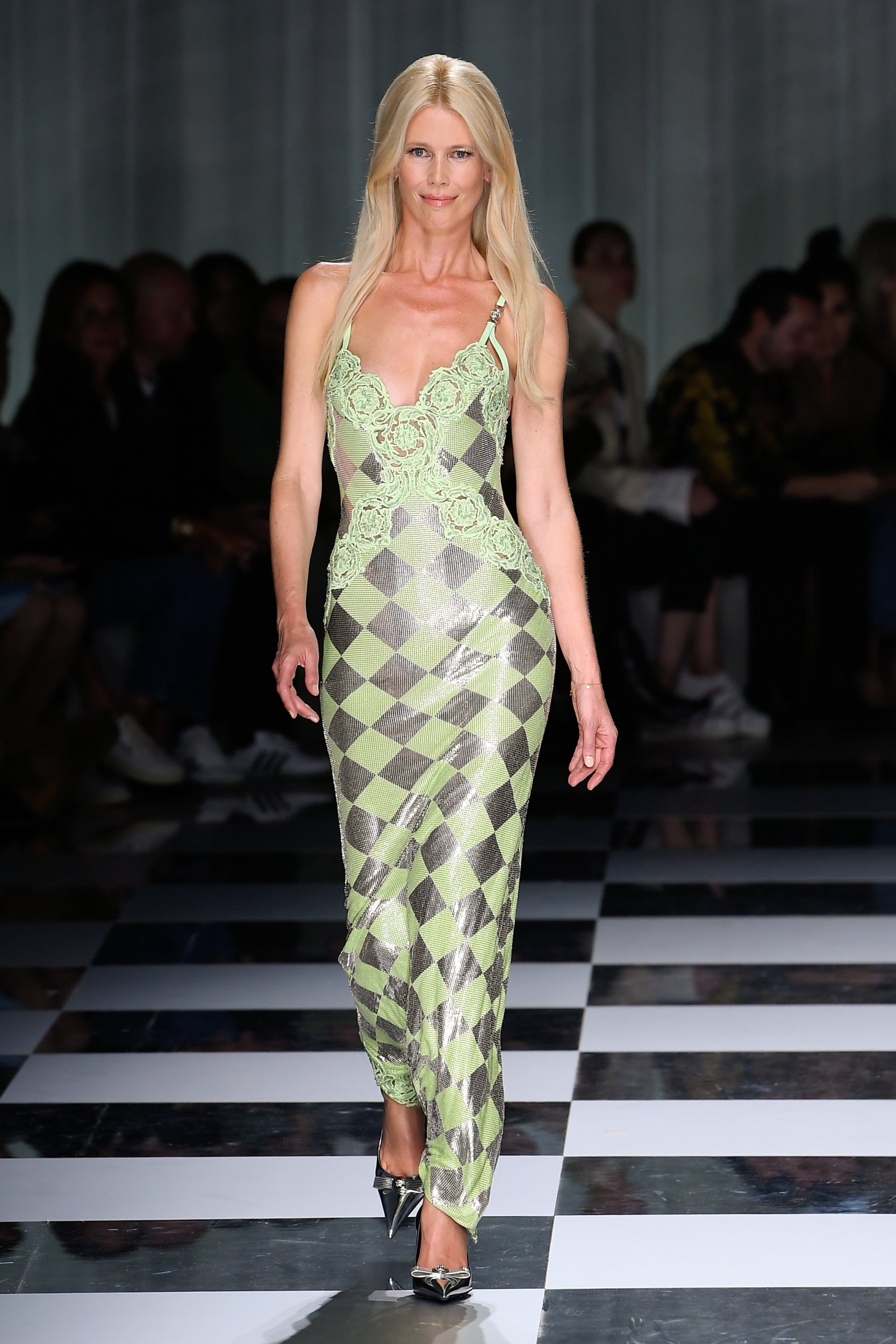 'People would cut holes in the fashion tents and try to take pictures of us, we had security at every fashion show.'
She revealed she even had security to guard her underwear – but it wouldn't always work, as 'when I was out on the runway I'd come back and constantly my underwear would be gone. My bra, my knickers… gone!'
Milan Fashion Show has seen some incredible looks, with UK icon Maya Jama cementing her title of fashion royalty as she was snapped watching the action from the front row.
Meanwhile, Kanye West and his 'wife' Bianca Censori made headlines when they undertook an impromptu photoshoot on the streets of busy Florence, the 29-year-old designer in a nude-appearance outfit.
Later, Kanye hit the streets of Milan solo, covering every inch of his body in black material.