has detailed how she was 'embarrassed' by the incredible love and support she received after revealing she had carcinoma.
The revealed in July that she had carcinoma and melanoma after going to the doctor for 'tiny patches' on her skin she initially thought were eczema.
Coleen was showered with love following her announcement, and 'hundreds, maybe into the thousands' of people have since got in touch telling her they had got their own skin changes checked out since – some learning they too had skin cancer but 'it was caught early.'
Despite these massively positive consequences, Coleen admits because what she has is 'nothing' compared to her sister Linda, .
'It kind of went a bit mad when I mentioned it. And then I felt embarrassed,' she tells Metro.co.uk ahead of her new tour and show, n**ed.n**ed.
'Because in the grand scheme of things of what people are going through, including my sister, who now has brain cancer. It was just all a bit too dramatic for me. I was like "guys, this is absolutely fine."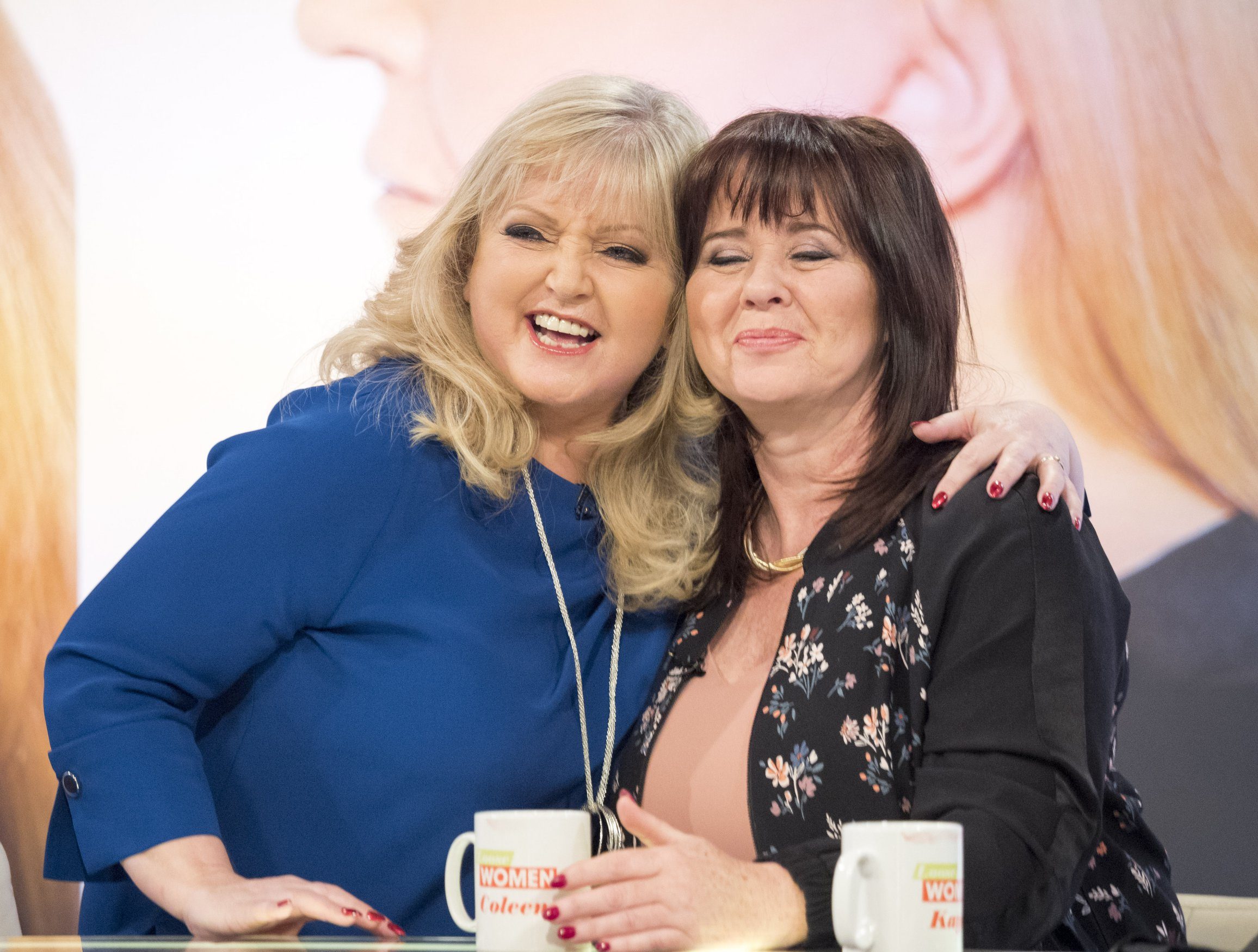 'There's definitely a positive [in that other people got checked out after her announcement] but I felt embarrassed because people were being so lovely. I mean, they would message me going "I'm praying for you and I'm so sorry," and I'm thinking "just keep praying for my sister because she's got brain cancer.'
What Coleen has would have turned into skin cancer in later life had it not been found, and is treating the patches with chemo cream, explaining: 'It's not chemotherapy, I'm not losing my hair. And I see my sister in her daily struggles.'
Linda, 64, was diagnosed with breast cancer in 2006, followed by a secondary cancer which had spread to her hip, and in March of this year announced the disease had spread to her brain.
It comes after Linda's husband Brian died after skin cancer in 2007, and as the family continue to mourn their sister Bernie Nolan, who died from breast cancer in 2013.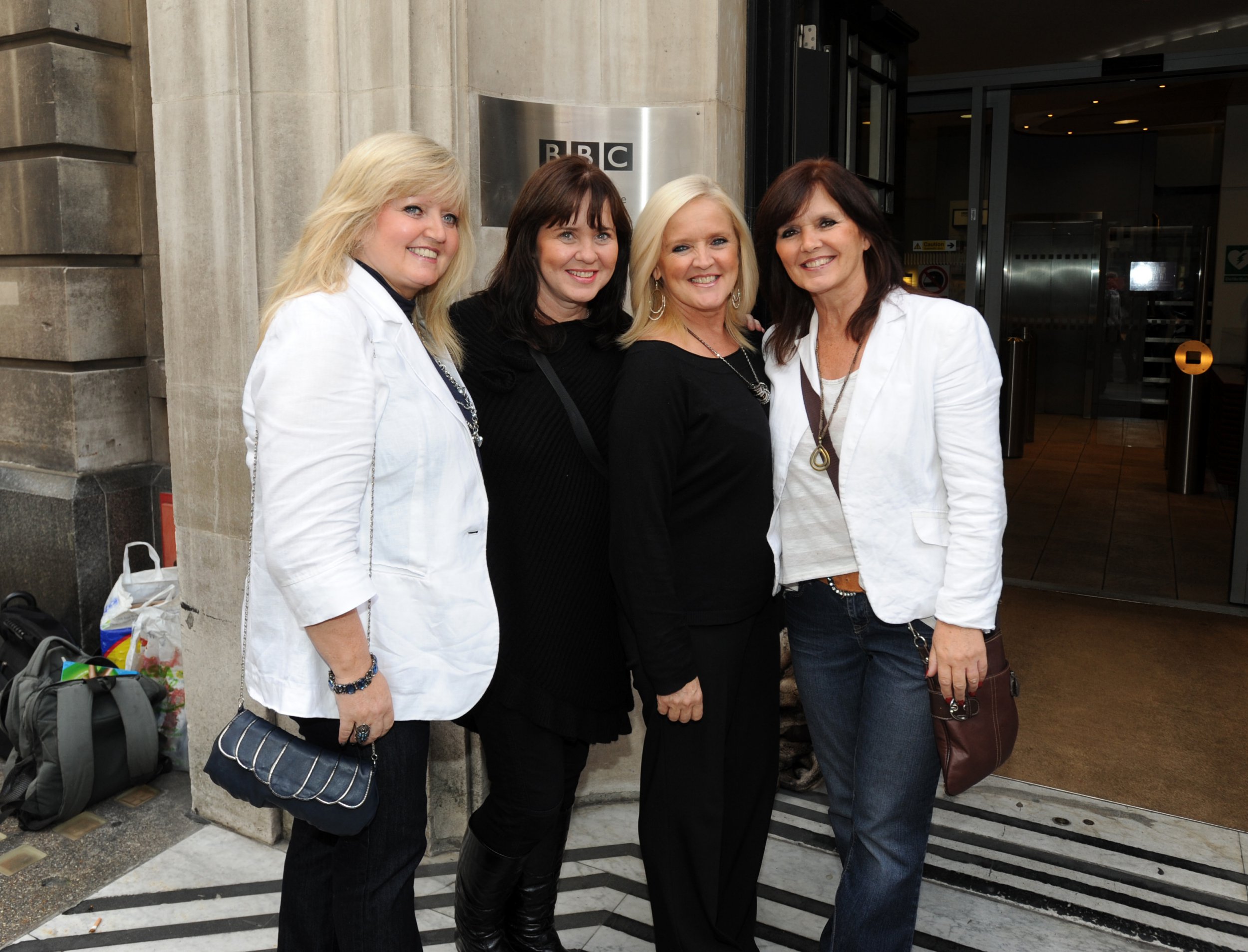 'I'm so in awe of my sister, I'm in awe of everyone I've seen going through this,' Coleen says.
'I'm doing Full Monty at the moment and some of the cast have gone through it or are still going through their treatment. And I'm just in awe of their strength. My sister now can't walk, she's in a wheelchair, but she still goes out for lunch every day. If she's invited anywhere, she goes.
'Does she have couch days? Yes. Days where she goes, "I'm feeling s**t, I'm staying on the couch." And we let her do those moments. But she still goes to Bingo whenever she can, and she's up for everything. Just her strength and her will to live, I can't even put into words how she does it. She's incredible. She's still having chemo again, she lost her hair again. And I've never seen her be defeated by it. She doesn't want you to feel sorry for her.
'I have since found out that more often than not she goes to bed and sobs because she's scared to death of dying. And she's not ready to, she doesn't want to. And I had never heard that before. So that was upsetting, but it's understandable – you have to have those moments as well.'
Coleen believes the 'hardest part' for Linda is going to bed at night, after losing Brian to cancer.
'They were so, so, so committed to each other for 30 years, never a day apart and then she loses him and she gets cancer and she's had to go through all this. As much as she is surrounded by the love of her family, she wants that one person, especially at night when you're scared on your own. But she still still gets up every day. And she's incredible.'
Coleen, hailing the Irish humour and their large family, reveals they 'get through a lot of it by laughter.'
'We cry laughing about it sometimes. Sometimes Linda will call me and I say "Hi, what's up?" and she'll go, "I can't remember why I've called you." And I say "Why?" And she says, "Because I've got bloody brain cancer!" And then we both fall about laughing.
'Or she'll come over and I say "You look gorgeous," and she says "I don't, I look like Mrs Potato Head but thank you." So we find humour. You have to find humour because if you didn't, there's no point.
'Our family deal with a lot of stuff like that and it gets us through it. I've had a real laugh with her and then I've walked away and cried my eyes out.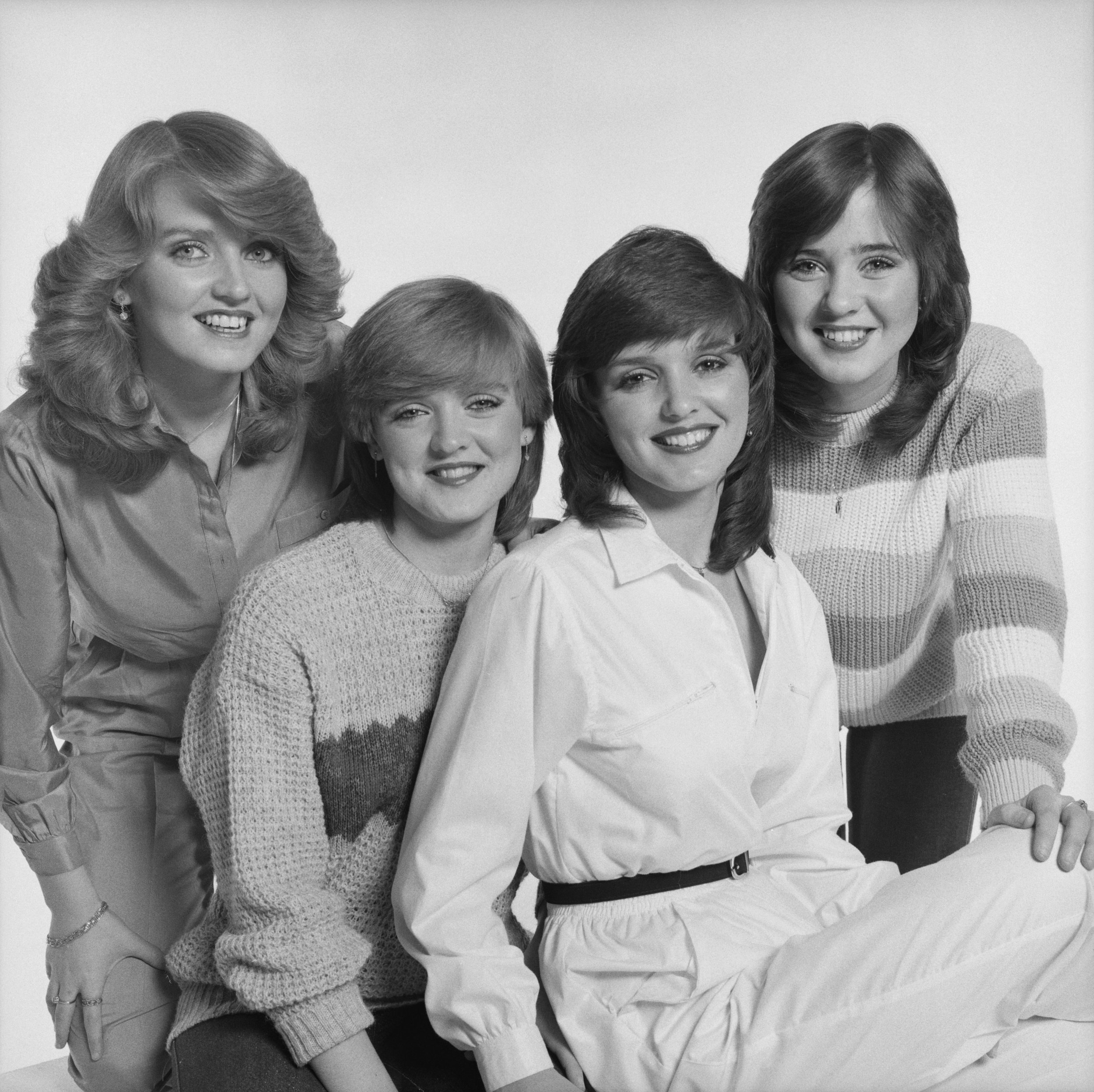 The family are 'constantly, constantly ribbing each other, but Linda does it more than anyone, so as long as she's okay with it,' Coleen explains.
'But equally, there's times where she just wants to be sad today. So we just sit there and put our arms around her, because that's what she needs today. But she's brilliant, absolutely brilliant.'
Coleen looks back on her incredible adventure with her family in new show n**ed.n**ed, from her first time performing on stage to the Nolan Sisters becoming a phenomenon in Japan when she was just 15.
Part of the reason she wants to do this solo musical show is because she has 'done it my whole life but I've done it surrounded by my sisters.'
'The love of my life was always singing and performing and I very, very rarely do it anymore. The last time I did it was 2009 with my sisters on the reunion tour. And we would have loved to have done that again, but obviously, we lost Bernie and it never happened.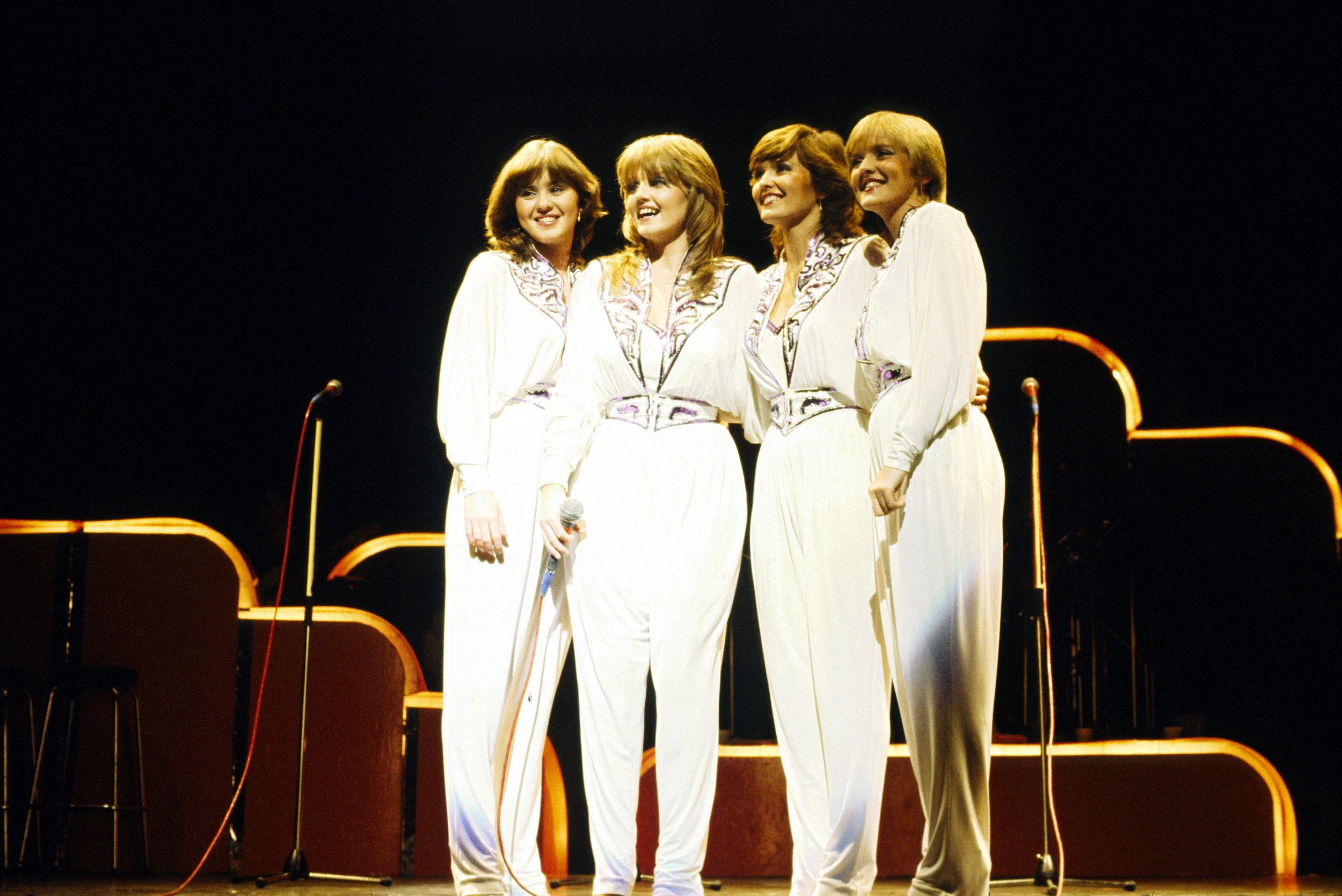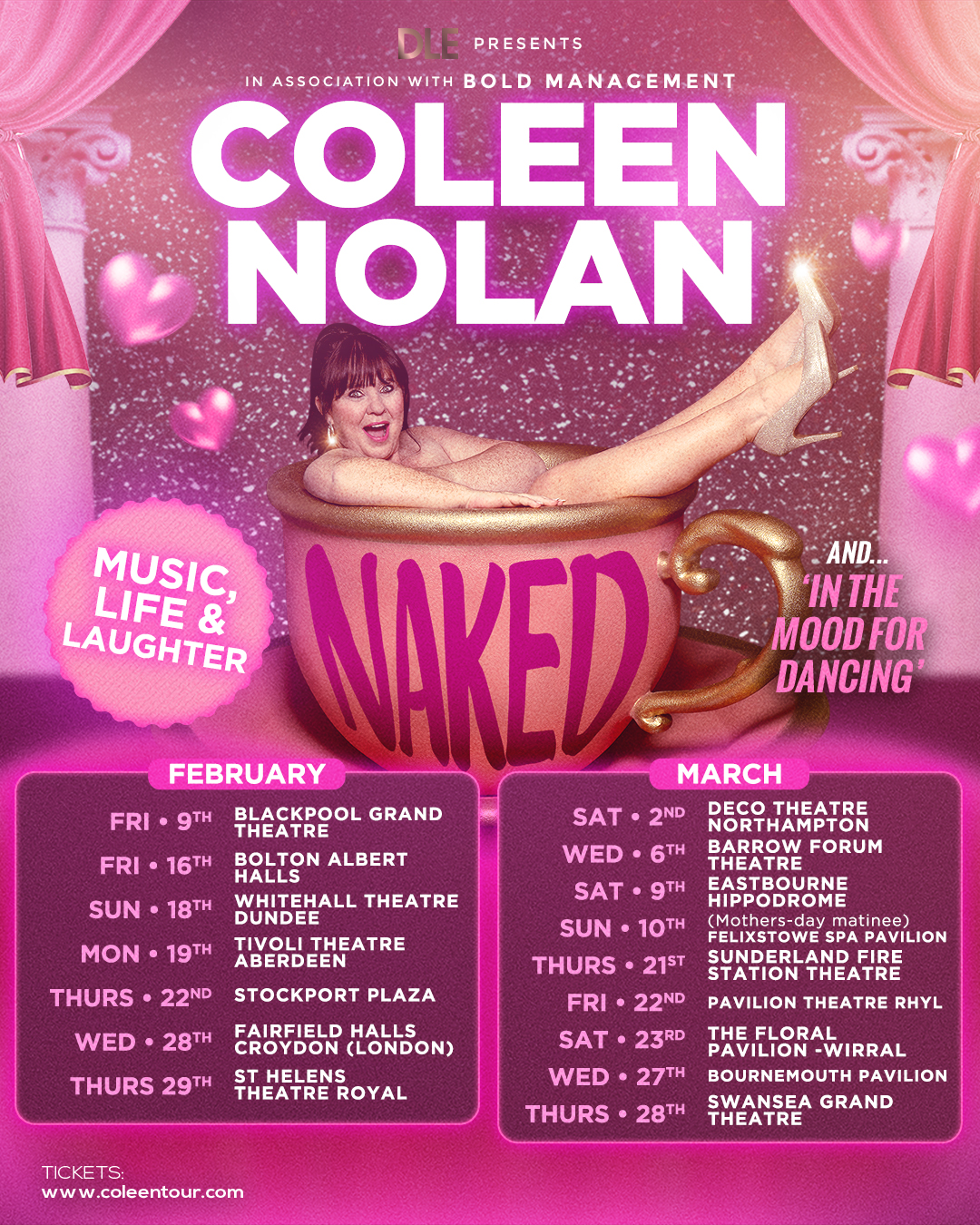 'And I was sitting there one day and thought, "I don't want to get to an age where I think, why didn't I just give it a go?"'
Coleen has declared there will be a 'party atmosphere' at the show as well as tears, as it delves into both the highs and tragedies of her life. Asked how she'll feel speaking about such things on stage – or if she will naturally be able thanks to her long career – she answers honestly.
'I don't know if I am able to do it, to be honest. I have done it my whole life but I've done it surrounded by my sisters. And in the early days, my sisters and brothers. I feel like everything I've done has always been in a group situation. You know, the Loose Women now are my sisters as well.
'I've never, ever done anything on my own. And that's why I've called the tour n**ed.n**ed, because I feel very vulnerable. Whatever I come across as, I'm actually not a confident person. And I think that's spurring me on to do it.
'I look at my sister and what she's going through right now with her brain cancer and how strong she is and how scary that must be. And I think I need to face my fear and do this, because I love performing, and not regret it. Life's too short. Who knows what's going to happen?'
Coleen Nolan: n**ed.n**ed begins in February 2024. Tickets available from coleentour.com.