latest nature documentary has left some viewers slightly uncomfortable after witnessing a graphic sex scene between slugs.
The five-part BBC series Wild Isles, but the latest episode focusing on Woodlands was .
In it, a sequence played out in Dartmoor National Park, which Attenborough explained was a 'dream like scene playing out under the Midsummer moon'.
As he narrated, an ash black slug was .
Up to 30 centimetres long, Attenborough explained these were the 'largest land slugs in the world', which were almost exclusively found in ancient wet woods.
'On this damp night, this slug is looking for a partner,' he continued.
'Their slime carries powerful chemical symbols and the scent is a powerful invitation to another.'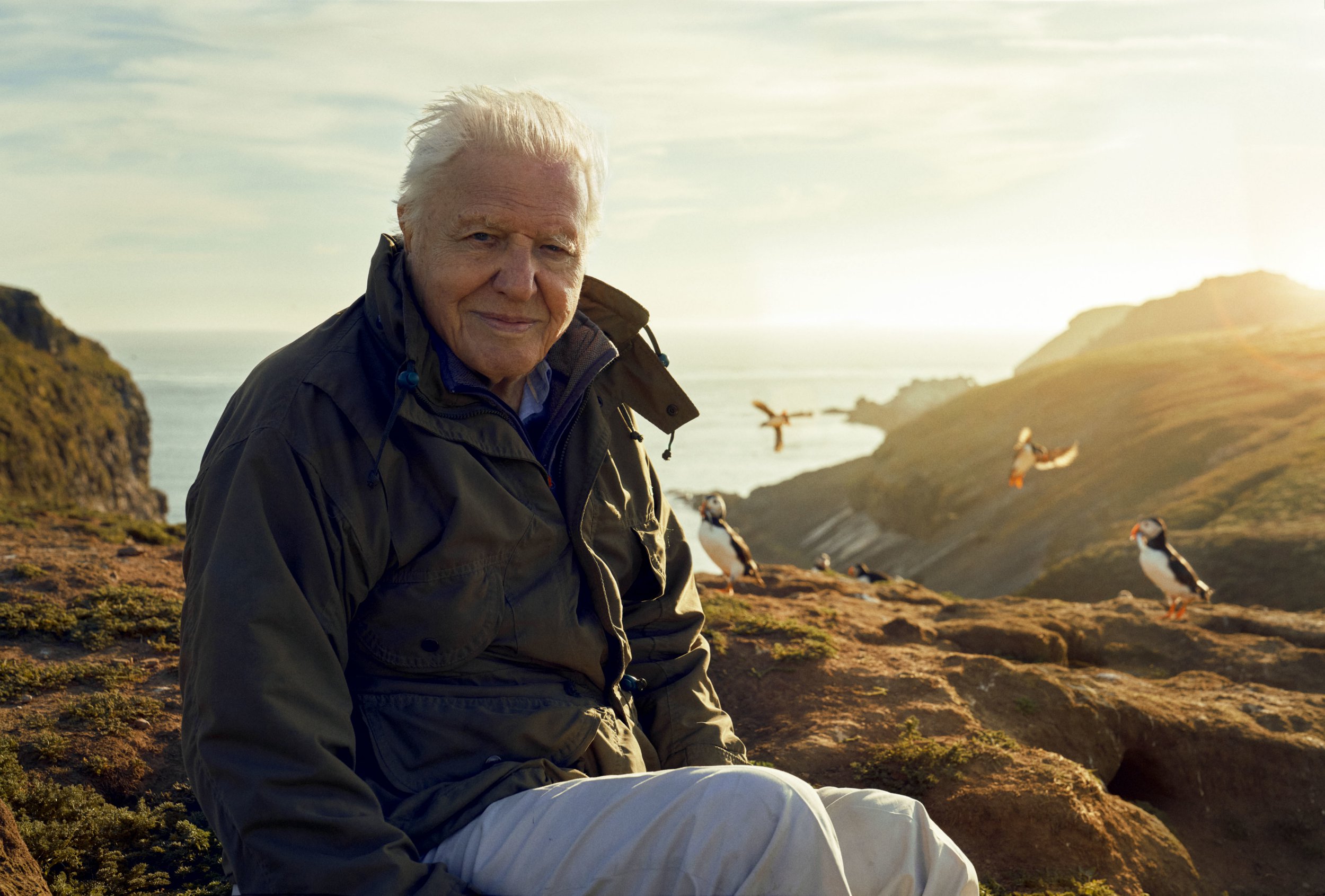 As romantic music played, two slugs started the process of mating, scaling the treetops to 'become more intimate'.
'They nuzzle to make sure they are suitably matched,' the broadcaster said.
With both male and female sexual organs, the slugs are hermaphrodites.
Attenborough continued: 'The overhanging branch provides a hold for the consummation and twisting together they hang down as one and two penises start to protrude.'
'Entwining together each become as long as owners body and each slug now passes a package of sperm to the other.'
Did the slug sex scene make you shudder? Have your say in the comments below
Comment Now
As this was all playing out a spine-tingling slime noise could also be heard.
When the deed was done, Attenborough said the end of the relationship was 'abrupt', with the 'leftover slime only evidence encounter ever happened'.
Clearly not quite expecting what they had just watched, some viewers shared how taken aback they had been on social media.
'If the sound of slurping is an issue… DO NOT watch David Attenborough's Wild Isles,' one person posted.
'The slug sex scenes are quite graphic… from both a visual and auditory perspective.'
Another wrote: 'Currently hiding behind my hands during the foot long slug sex scene. I'm taking Dartmoor off my travel wish list. Sorry Devon.'



When launching his latest series earlier this month, Attenborough to save 'nature in crisis'.
The 96-year-old naturalist said it was 'easy to feel overwhelmed or powerless by the scale of the issues facing our planet, but we have the solutions'.
As part of a campaign between WWF, the RSPB and the National Trust to stop the destruction of UK nature, people have been encouraged to 'go wild once a week' – which could include planting wildflower seeds, eating more plant-based food or getting involved in community projects.
Wild Isles is streaming on BBC iPlayer.