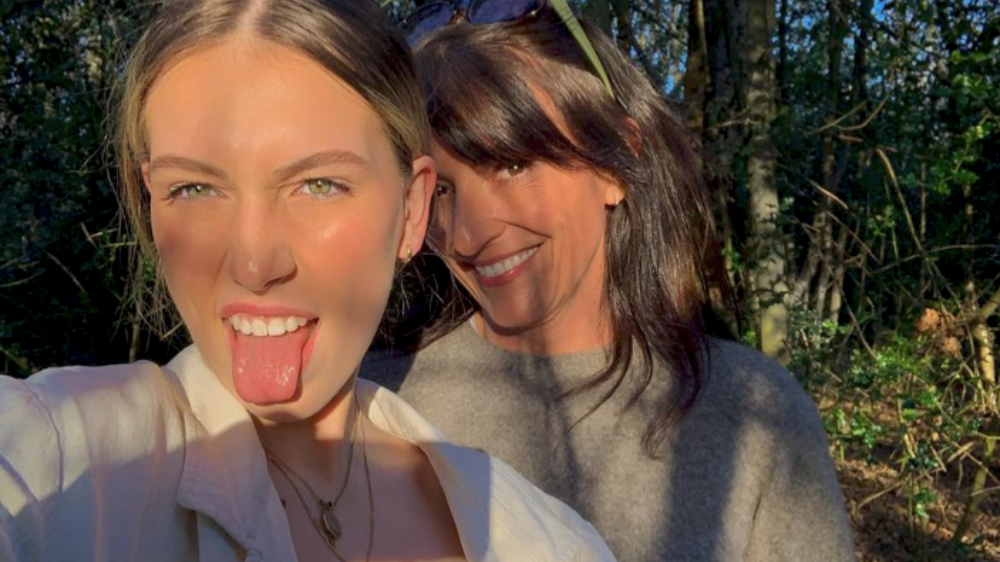 has revealed just how tough she found it when her teenage daughter moved to Australia.
The host, 55, shares three children with ex-husband Matthew Robertson: Holly, 21, Tilly, 19, and Chester, 16.
Not long ago, the Masked Singer judge waved off middle child Tilly at the airport, as she packed her bags and went to start a 'new chapter.'
Explaining what she went through prior to Tilly's move, Davina recalled an eye-opening conversation with current partner Michael Douglas, who has children of his own from a previous relationship.
Speaking on Sophie Ellis-Bextor's Spinning Plates podcast, the mum-of-three began detailing her emotions prior to Tilly's departure
'I had such an interesting thing because I spoke to my partner about her, pre-leaving, and everything in my makeup was saying, "Go out for dinner as much as you can, sit down and have one-to-one meals, go and talk to her as much as you can in your bedroom, go and do things together, spend as much time together as possible…" and before she went, she didn't really want to spend any time with me at all!'
Davina continued: 'She was in Newcastle seeing her sister, visiting other friends, saying goodbye to her mates… and I was talking to Michael and I was like, "I'm really struggling with this".
'He said, "Ok, let's go back to when you were 19. What were you doing?", I said, "I was leaving home and moving into a room in someone's flat".'
Michael then asked her: 'How did you feel?', to which Davina replied: 'I was so excited.'
She went on: 'And he said, "Did you think about your parents' feelings and how they felt about you leaving?", I said, "No."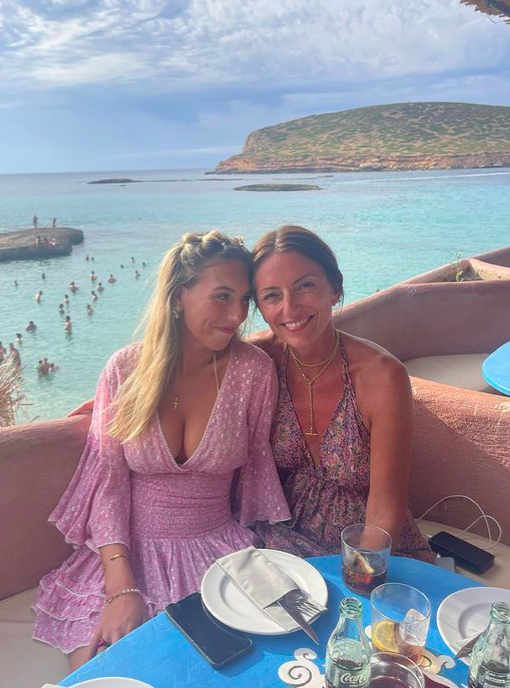 'He was like, "There you go! It's not even on her radar that you are pining".'
Boyfriend Michael had some more words of wisdom for his other half, in order to make the transition as stress-free as possible for Tilly.
'And don't tell her you're pining, because it'll just make her feel bad about going and this is the most exciting thing she's ever done,' he told her.
'I was like, that is the best advice ever,' Davina exclaimed.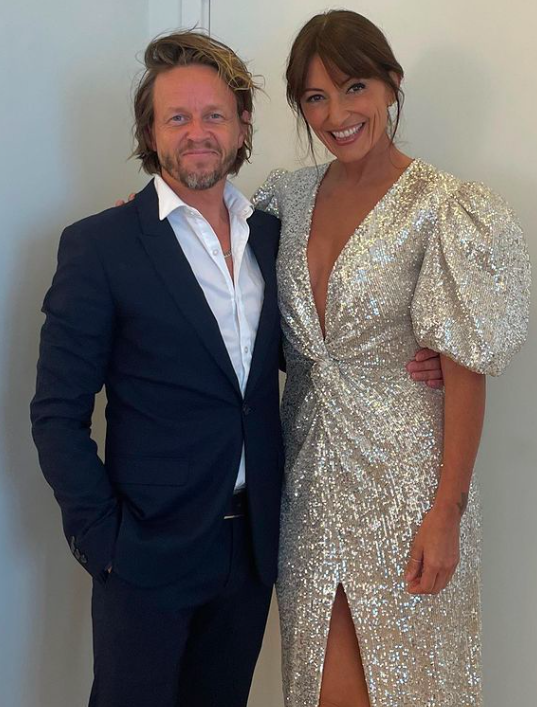 She added: 'I sort of, sucked it up and when she said, "No I'm busy, I can't do that night", I'd say, "Ok, I'm really happy you're having a good time, let's try and get together for at least one dinner before you go" and she said, "Yeah definitely", and we did.
'It was just funny, trying to be brave. Wept all the way back from the airport, obviously! But wept with pride, I think, pride and joy to see her skip off looking so happy and excited about this new chapter and where that might take her.
'And it might bring her back here, it might take her to another country, who knows? So exciting!'
As for Davina's other two kids, eldest Holly is currently a student at Newcastle University and living in halls.
Meanwhile, youngest Chester is the only one left to fly the nest, living at home with his mum and who Davina met after being one of his clients for 20 years, with friendship turning to romance following her divorce.