Channel star Juliana Joel revealed that parents accused her of 'grooming our kids.'
The 28-year-old Puerto Rican plays Nikki in the That's So Raven spin-off Raven's Home, starring Raven-Symone and Anneliese van der Pol.
Although she was originally only meant to appear in two episodes, she has since become a series regular in the programme which is now in its sixth season.
However, when Joel's casting was announced, she recalled seeing a vile news headline, which read: 'Disney's newest degenerate, Juliana Joel.'
Speaking about the moment, she told Christy Carlson Romano on the podcast: '[There were] all these parents saying, "oh, I'm cancelling Disney, they're trying to groom our kids.
'What do you think I am going to do on the show? Do you think I am going to get up there and teach kids how to inject hormones? No!'
Elsewhere on the podcast, Joel also revealed her shocked reaction when heard about her starring role.
'I got a call from my team that Disney was looking for an out trans actor to play an out trans character and my jaw dropped,' she added.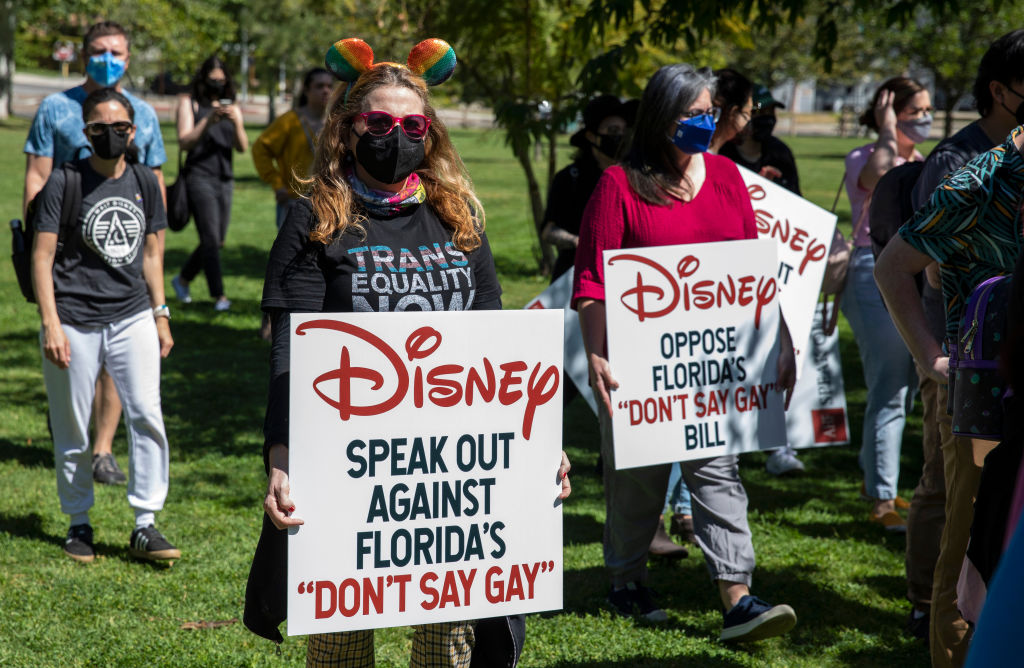 '[I thought], "excuse me in 2022? Or 10 years down the line?' Especially because we had just come out of the . So, I wondered: 'Is this damage control?"'
Last March, the was passed in Florida, limiting educators in the state from teaching young children about sexual orientation and gender identity.
, Disney was initially silent on the matter before CEO Bob Chapek suspended the company's political donations in Florida.
Shortly after, the company said the bill, more formally known as the Parental Rights in Education bill, 'should never have passed' and said it was working with both national and state organisations to have it repealed.
Raven's Home is available to stream on Disney Plus.