Dwayne '' Johnson has revealed a heavily rumoured WrestleMania dream match was actually on the cards.
For years, fans have been between the Hollywood superstar and his cousin Roman Reigns, who has held the Undisputed WWE Universal Championship for over three years.
There has been speculation the two heavyweights were being lined up for a match at WrestleMania 39 earlier this year in Los Angeles, and now Dwayne has opened up on the plans.
Appearing on a live edition of The Pat McAfee Show on Friday, he said: 'The Rock headlining WrestleMania with Roman Reigns at SoFi Stadium was locked in.'
He revealed he and WWE had a 'handshake' deal, and the idea was the match would be the start of something rather than the end goal.
However, all sides couldn't figure out 'what that thing was', and so the whole plans fizzled out.
Fans should still be excited though, as The Rock hinted something could be in the pipeline for WrestleMania 40 in Philadelphia in April.
'There's WrestleMania in Philadelphia,' he pointed out. 'I'm open.'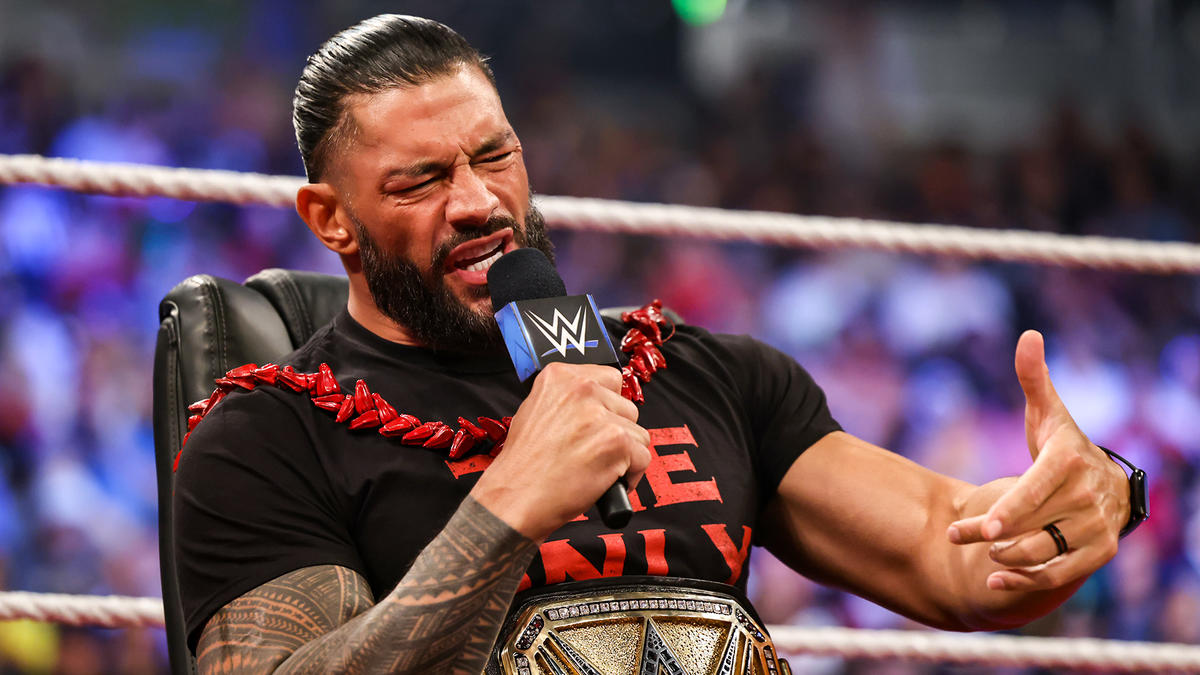 He added: 'The fans deserve something incredible and unprecedented.'
All the way back in 2021, Paul Heyman exclusively told Metro.co.uk that a match between the cousins would be Roman  by entertaining the possibility of a match with such mainstream appeal.
He said of the Hollywood star: 'I applaud Dwayne The Rock Johnson for keeping his name out there in the media by expressing a desire to step into the ring with the number one box office attraction in sports, entertainment or sports entertainment, Roman Reigns.'
Unsurprisingly, Heyman was confident that should the match ever come to pass, Roman would come out the winner.
He declared that The Rock would 'look magnificent in defeat when Roman Reigns either pins The Rock, or applies the guillotine and forces The Rock to tap out in the middle of the ring at WrestleMania.'